Excellence 100 researcher plays key role in mediated text studies
Dr Barbara Cooke - Arts, English and Drama
Communication and Culture
Barbara Cooke joined the critically acclaimed, AHRC-funded Complete Works of Evelyn Waugh project (CWEW) in 2013 as a Research Associate.
She quickly took on responsibility for first volume, and then executive and editing roles, becoming a funded Co-Investigator in September 2017. She now serves as co-executive editor on the 43-volume edition.
Her leadership of the CWEW has led to her interest in theories and applicationsof the mediated text – the multiple and overlapping processes involved in book production and reception.
She believes that our interactions with texts are never simple, but always affected by numerous factors. Her research examines the academic, social, and industrial implications of this, in relation to all kinds of texts including books, films and smart speakers.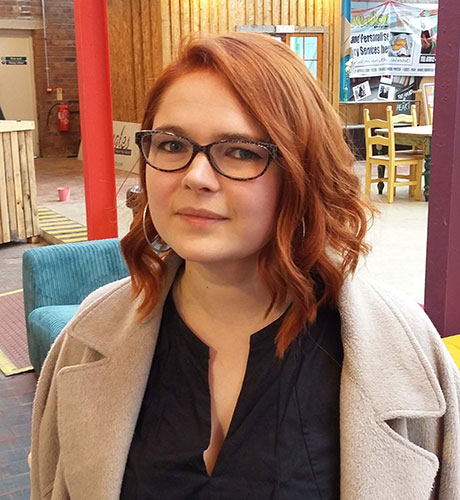 As deputy leader of the Textual Futures beacon sub-theme, Dr Cooke developed the concept behind the University's Mediated Text Symposium (April 2019) which brought together a range of academics and industry colleagues from Oxford University Press and BBC Research and Development to explore how the act of reading is always a mediated experience.
Much work and many collaborations are already evolving from this gathering.
For Dr Cooke this includes a collaborative research bid on The Haptic Archive with Dr Geoffrey Belknap (Head Curator at the UK National Science and Media Museum, Bradford), and co-authorship of a paper with Dr Simone Natale (Loughborough University) and Henry Cooke (BBC Research and Development) on opaque media, folk belief and paranoia.