Enhancing BT's operations planning
Dr Rupal Mandania and Professor Jiyin Liu - Business and Economics
Decision Science
Rupal Mandania and Jiyin Liu have worked with BT for many years to enhance customer satisfaction whilst reducing the company's carbon emissions.
Applying their expertise in decision science, they have developed novel scheduling tools that model and optimise operations planning.
Amongst these tools is a novel app – FieldSchedule – that efficiently schedules customer appointments to optimise engineer journeys. It takes a range of factors into account to create a travel speed profile for each UK working area. By scheduling appointments in a carefully calculated order, the journey time can be cut, and carbon emissions reduced.
FieldSchedule could potentially make significant reductions to BT's carbon emissions, and was Highly Commended in the App of the Year category of the BusinessGreen Technology Awards 2018.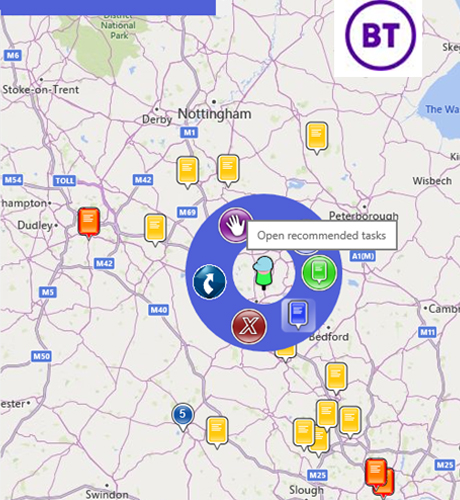 Alongside this app, Liu and Mandania have developed a tool that reduces the incidence of missed customer appointments. By modelling journey times to site and service task duration, the software logically allocates works to engineers, ensuring maximum working hours and minimum travel time.
Testing of this scheduling tool has demonstrated a potential 90% efficiency improvement.
The methodology underpinning the tool has broad applications beyond engineer visit scheduling, for example, in computer and telecommunication networks. Indeed, a method for scheduling virtual machines in cloud computing networks has been developed and patented.