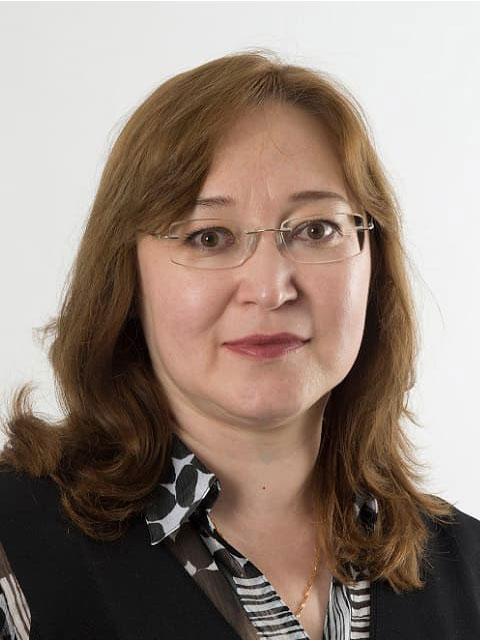 Degrees:
Department of Mechanics and Mathematics, Moscow State University, Russia:
1995 PhD in Physical and Mathematical Sciences
1991 MSc (Hons) in Mechanics (Applied Mathematics)
Employment:
2001 - present Department of Mathematical Sciences, Loughborough University, UK: Research Associate, Lecturer, Senior lecturer, Reader
1996 - 1997 Arbeitsgruppe "Nichtklassische Strahlung'', Max Plank Society and Humboldt University, Berlin, Germany: DAAD Research Fellow
1992 - 2001 Department of Mathematics, Bashkir State University, Ufa, Russia: Lecturer
Waves in inhomogeneous media and complex systems with an emphasis on nonlinear waves, nonlinear wave interactions, scattering and instabilities.
Analytical techniques for nonlinear PDEs combined with numerical simulations and symbolic computations.
Fluid and solid mechanics. Mechanics of multiphase media.
Physical and geophysical applications.
Undergraduate:
MAB250 ODEs and Calculus of Variations
MAC251 Vibrations and Waves
MAD202 Nonlinear Waves (1/2)
Postgraduate:
MAGIC021 Nonlinear Waves (1/2)
Acted as a reviewer for a large number of applied mathematics journals
Visited a number of universities in UK and internationally, presented invited talks in conferences and seminars
Acted as external examiner for PhD students in UK, Australia and France
Acted as an organiser of international conferences