Monday to Friday
Part time: Monday to Wednesday and Friday (school hours)
Part time: Monday to Wednesday
Part time: Monday to Wednesday. Currently on paternity leave, returning mid-September 2023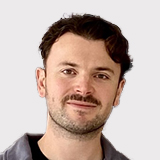 Part time: Monday to Wednesday
We employ a number of students on a casual basis to help support the delivery of our programme. This includes technical support, photographer(s) and event organisers for our regular live performance nights.
Any vacancies for our Student Team are advertised under the 'Employability and Enterprise' section of our website and on social media.
In addition to the Student Team, there is an opportunity to earn money as an arts worker, running arts or craft workshops for other students. Find out about our arts worker training.
You can see the current members of our Student Team below.
Sam Branney - Tech support
Chloe Cheng - Student photographer
Jack Dawson - Tech support
Elizabeth Eastgate - Speech Bubble Co-ordinator
Grant Ng - Student Live Lounge Co-ordinator
Zed Omri - Student Live Lounge Co-ordinator
Ngozi Oparah - Cabaret Co-ordinator (London)
Charlotte Shearman Smith - Student Photographer
Ngozi Oparah
Cabaret Co-ordinator (London)
Ngozi "N/A" Oparah (she/her) is a queer, first-generation Nigerian-American writer. Ngozi has received residencies in writing, art, and narrative media from Can Serrat in El Bruc, Spain; Proyecto Lingüistico Quetzalteco in Xela, Guatemala, and HANGAR in Lisbon, Portugal. N/A holds an MFA in Creative Writing from California College of the Arts and a B.S. in Neuroscience & Philosophy from Duke University. She is the Director of Community Programs at StoryCenter, a digital storytelling non-profit in Berkeley, CA. She is currently studying towards a PhD at Loughborough University in Creative Arts and Design in the UK investigating the role(s) of phenomenological narratives in improving mental health literacy. Her novella, Thick Skin, was published by KERNPUNKT Press in April 2021.
Chloe Cheng
Student Photographer
My name is Chloe.
I have a keen interest in all aspects of photography: from working behind the scenes and getting to meet different people, to capturing special moments of friends and family, or different events.
Over the past year, I have taken on the role of the media representative for AU Dance. As part of this position, I took photos at numerous showcases, and even Loughborough Dance Competition. I have also volunteered at events, such as the English MA students' 'Behind The Mask' festival and LboroVintage.
Charlotte Shearman Smith
Student Photographer
My name is Charlotte,
I am an aspiring young artist and photographer about to go into my first year of Fine art after finishing Art and Design foundation at Loughborough.
My interests in photography have evolved from simply taking photos on holiday as a pastime to developing advanced skills and knowledge in studying photography at A-level.
My enthusiasm for photography has inspired much of my artwork and influenced many of my pieces through A-level and the foundation course within fine art. I am looking forward to developing my skills even more through this opportunity and beginning my first role as a professional photographer for the Loughborough arts.
Elizabeth Eastgate
Speech Bubble Co-ordinator
Elizabeth Eastgate is this years Speech Bubble Co-ordinator. She will be curating two events involving the best spoken word talents at Loughborough University.
Elizabeth studies English with Creative Writing at Loughborough University. She works as social media manager for the poetry and art magazine, Mausoleum Press, and publishes her own work across various literary journals, both online and in print.
Zed Omri
Live Lounge Co-ordinator
Hi, I'm Zed (they/ he), a second year Graphic Design student. I'm a big fan of arts and music, especially anything to do with the bass guitar, my instrument of choice. There's nothing I love more than seeing a creative community come together and that's why I'm so excited to help organise this year's Live Lounge events and showcase Loughborough's musical talent. When I'm not playing guitar or blasting music in my headphones, you're most likely to see me creating illustrations or kayaking and covering media with Loughborough Canoe.
Grant Ng
Live Lounge Co-ordinator
Hello, I'm Grant! I am a second year student in Media and Communications. I have always loved making music and discovering new genres. I make and release my original songs on Spotify as "thisisgrant" so be sure to check it out! As the live lounge co-ordinator, I help set up an amazing music event featuring the wide variety of student artists we have in Loughborough. I am very excited to listen to a lot of music I have never heard before, so if you have something new and original that you would like to share, don't hesitate to hit me up!
When I am not making music, I touch grass by playing volleyball and tennis.