Alumna Lesley, who studied Drama at Loughborough, co-produced the screenplay for the Netflix film which was released last year.
The First World War film became the most-awarded film not in the English language at the BAFTAs last night since the record of five awards was set by Cinema Paradiso in 1991.
Passionate about recreating the film, which had not been remade since the late 1970s, Lesley secured rights to the novel in 2006. She and her co-writer Ian Stokell set about on a journey to get their adapted screenplay commissioned – which took over a decade. They met director Edward Berger in 2020 and were later commissioned by Netflix. Three years on from their initial meeting and the trio collected the award for Adapted Screenplay together on Sunday.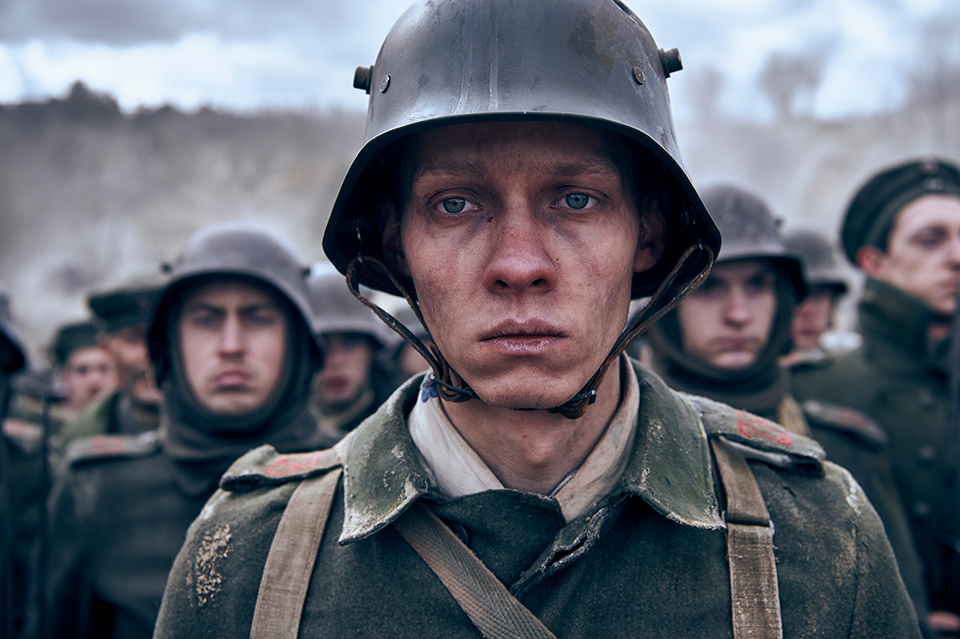 ‌©ReinerBajo, Netflix
The evening was topped off by being awarded Best Film in a category that included The Banshees Of Inisherin, Elvis, Everything Everywhere All At Once, and Tar. They also took home the awards for Director (for Edward Berger), Film Not in the English Language, Cinematography, Original Score, and Sound.
In a post-awards interview with BBC Breakfast this morning, Lesley encouraged people to never give up on their dreams and remarked at how honoured she and the team are to have received the awards. She also thanked her family and her husband, alumnus Simon Marshall, for his part in the film.
The films' success comes after being awarded best adapted screenplay and being named one of five top international films by the National Board Review earlier this year. It has also been nominated for an incredible nine Oscars, due to be announced in March.