Fine Art
Arts, English and Drama
| Award | Course length | Course code | Typical offer | Start date |
| --- | --- | --- | --- | --- |
| BA (Hons) DIntS / DPS | 4 years full-time sandwich | W101 | ABB | 1 October 2018 |
| BA (Hons) | 3 years full-time | W100 | ABB | 1 October 2018 |
Fine Art course overview
The Fine Art course at Loughborough offers an exciting way for you to investigate, participate in and contribute ideas to the field of contemporary art. It uses both practical and theoretical classes to develop your unique and individual artistic abilities, and fosters your creative skills by developing your critical and analytical insight.
The Fine Art course emphasises the relationship between practice and theory, enabling cognitive skills to be intrinsic to studio based practice, where exceptional facilities and expertise supports a range of Fine Art practices, ranging from drawing, painting, sculpture, ceramics, moving image, photography, to temporal performance.
With particular focus on the connections between art, culture and politics, in relation to the public sphere, sustainability, environmental aesthetics, and identity in a global community, a degree in Fine Art provides students with a wide array of transferable skills and employment opportunities within a wide sphere of the creative industries.
Alongside the freedom to express your imaginative ideas using a variety of media, the Fine Art course is fully supported by experienced and expert staff who help develop your thinking, respond to your work and challenge you to understand the wider cultural and critical fields within which it resides. In particular, we explore art and politics, issues of the public sphere, sustainability and eco/environmental aesthetics, gender, sexuality and identity in global art, performance and live practice, and, with the University Arts Centre's course RADAR, contemporary curating.
Loughborough University student Amelia Seren Roberts explains how gaining knowledge and skills is allowing her to express her ideas.
Competitions and awards
The Fine Art course provides you with the skills and techniques essential for a successful career in the creative industries. Our students are encouraged to gain recognition and experience by entering industry renowned competitions. They often win the chance to exhibit their work in the UK or internationally, and are commissioned to produce work for businesses. Awards recently won include; BP National Portrait Gallery, Elle Magazine Photographic Prize, Fresh Art Best National Student Award, Daekyo Eye Level International Seoul South Korea: Charnwood Borough Council Commission, HEB's 2 landmark sculpture commission: Bloomberg New Contemporaries: and the Stella McCartney Commission.
Industry projects
We are regularly contacted by industry requesting that our students gain experience by working on projects with, or for, them. Companies previously worked with include; QuArt China, Reebok, Swarovski, Ford, H&M, Radio Times, Abercrombie & Fitch, Shell and Mercedes Benz. New to the course is the one-year, £12,000 placement at The Manufacturing Technology Centre Ltd in Coventry.
Trips and excursions
The School organizes national and international study trips for students. Previous trips have been to the Venice Biennale, the Liverpool Biennale and this year to Paris. Travel and accommodation are included in your tuition fees. In addition there are day trips to London to visit major exhibitions such as the Turner Prize and Frieze Art Fair, as well as Study Trips to the Ashmolean Museum in Oxford and Yorkshire Sculpture Park, as well as the Henry Moore Centre in Leeds. Loughborough is ideally located to visit exhibitions throughout the UK, with London being only 1 hour 20 mins on the train.
Finals exhibition
Every year our final year undergraduate and foundation students organise and manage an exhibition showcasing their outstanding final projects and other work. Many pieces are purchased over the course of the exhibition, as well as students being head-hunted by industry attendees.
Facilities
Year 1 is introductory, teaching and developing a range of skills with drawing as a central core of activity. Students are also introduced to the range of workshop practices in the School, to explore different approaches to Fine Art practice. This is underpinned by a rigorous introduction to history, theory and research skills.
Compulsory modules
Introduction to Fine Art
Drawing: Discourses and Debates
Developing Fine Art Practice
Introduction to Modern and Contemporary Art and Design
Year 2 is developmental, allowing you to build upon your skills and experiment with the techniques of your choice. In combination with this experimentation, you are introduced to key historical practices and art theories and learn to develop critical discourses on your work. Year 2 of the course also incorporates business studies and an opportunity to work with RADAR, the University Arts Centre and Gallery on live art projects, exhibitions and collaborations with artists.
Compulsory modules
Locating Fine Art Practice
Contemporary Art and Aesthetics
Reflective Fine Art Practice
Optional modules
Textile Futures
Fashion Theory
Art, Activism and Society
Urban Visual Culture
Wearable Words, Aretfacts and New Technologies
Arts Management
African American Culture
Women's Writing of the 17th Century
American Nightmare
Elephants and Engines: an introduction to creative writing
Introduction to Multimodality
Children's Reading
Puppetry
Playwriting and Dramaturgy
Modern and Contemporary British Theatre
Optional professional placement and/or overseas study.
The Final year is focused on using your accumulated skills and experience to create a final project for the finals exhibition and extend your academic portfolio through your dissertation.
Compulsory modules
Professional Fine Art Practice
Art and Design Dissertation
Fine Art Practice Final Project
The information above reflects the currently intended course structure and module details. Updates may be made on an annual basis and revised details will be published through Programme Specifications ahead of each academic year.
W101 Fine Art - BA (Hons) DIntS / DPS
A-Level

A typical offer for applicants without a foundation course is ABB from 3 A levels

IB

34 (6,5,5 HL)

BTEC

Applicants with a BTEC Foundation Diploma/BTEC National Extended Diploma (or similar) will be considered
W100 Fine Art - BA (Hons)
A-Level

A typical offer for applicants without a foundation course is ABB from 3 A levels

IB

34 (6,5,5 HL)

BTEC

Applicants with a BTEC Foundation Diploma/BTEC National Extended Diploma (or similar) will be considered
Selection
Applicants are selected on the basis of their UCAS application, and also a portfolio submission and interview in order to assess academic potential beyond that provided as part of the application. An interview also gives applicants the opportunity to visit the department, meet staff and students, see facilities and get an insight into what it is like to be a student at Loughborough.
Preferred subjects
We welcome applications from prospective students completing foundation courses, and also those applying directly from A Level (or equivalent) study.
Course fees 2017/18
UK/EU fee: £9,250 | International fee: £16,000
Placement year fees for 2020/21 are still to be confirmed. As an indication, for 2017/18 the current placement fees are set at 20% of the yearly full-time fee for UK/EU students and £3,000 for international students.
Additional costs for course
The cost of materials, which are necessary to develop an understanding of the technical workshops, will be covered by the School of the Arts, English and Drama. Any further costs incurred as part of project preparation and submissions are to be covered by students, and will vary depending on creative decisions, choice of materials and production techniques. Students will not gain any marking advantage merely through the costly development of work.
All Part C art students are given £100 by the School towards their final project.
Graduate destinations
Many graduates have gone to study postgraduate courses in Art and Design subjects, Art Therapy and Teacher Training.
Other graduates have entered an extraordinarily broad range of professional occupations, including: artist, curator, art buyer, art editor, marketing, branding, performing arts, public relations, gallery manager and advertising director.
Professional placement (sandwich) year
We have strong industry links which help our students secure year-long and flexible work placements in the UK and internationally. These placements are an invaluable opportunity to advance your skills, and apply your knowledge to a working environment.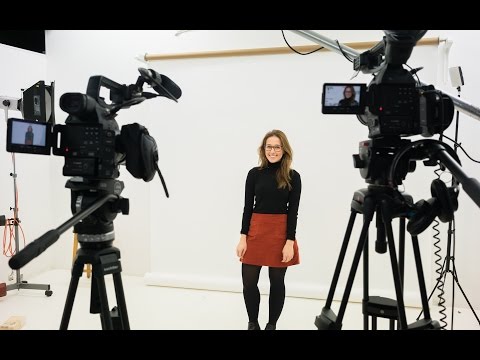 This is a short video of students who have been out on a placement sharing their experience and advice.
Studying abroad
Fine Art students have the chance to study at art institutions abroad, via the Erasmus scheme, for up to a year, which leads to an additional Diploma in International Studies. Destinations include; Finland, Czech Republic, Germany, Spain, USA, Australia, Japan, Canada, and Singapore, amongst others.
Reece
View profile
Course
Department
School of the Arts, English and Drama
Qualifications
BA (Hons)
Year of Study
Final
Department / School Key Information Sets
BA (Hons) DIntS / DPS 4 years full-time sandwich
UCAS code: W101
BA (Hons) 3 years full-time
UCAS code: W100