Josh Milburn is a Lecturer in Political Philosophy and the programme lead for Politics, Philosophy, and Economics. He is the author of two books about animals in ethics and politics, and the host of the animal studies podcast Knowing Animals.
He joined Loughborough in 2022, having previously worked at the University of Sheffield, the University of York, and Queen's University (in Canada). He read for a BA and MA in philosophy at Lancaster University and PhD in philosophy at Queen's University Belfast.
Josh Milburn is an analytic moral and political philosopher. His primary research interest is in animal ethics, but he has broad interests in contemporary political philosophy and applied ethics generally. His work asks what taking animals seriously means for established questions in moral, legal, and political philosophy.
Josh is the author of the books Just Fodder: The Ethics of Feeding Animals (McGill-Queen's University Press, 2022) and Food, Justice, and Animals: Feeding the World Respectfully (Oxford University Press, 2023). He has published further research on a diverse array of topics including property, food, hate speech, liberal and libertarian political thought, and warfare.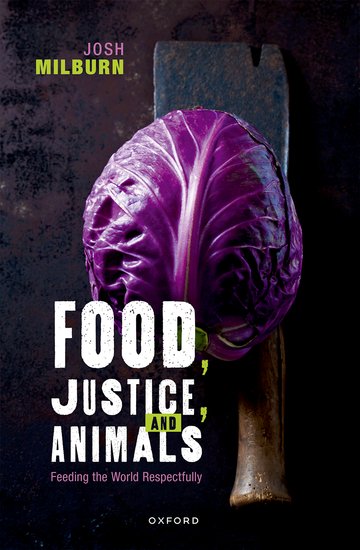 Food, Justice, and Animals
Publisher: Oxford University Press, April 2023
Accessible exploration of how we can respect animals but continue to access animal-based foods.
Provides a rigorous analysis of the ethics of eating invertebrates, plant-based meat, cultivated meat, the products of precision fermentation, milk, and eggs.
Focuses on food systems, not mere diets, and explores the consequences of animal rights, not their foundations.
Just Fodder
Publisher: McGill-Queen's University Press, July 2022
Animal lovers who feed meat to other animals are faced with a paradox: perhaps fewer animals would be harmed if they stopped feeding the ones they love. Animal diets do not raise problems merely for individuals. To address environmental crises, health threats, and harm to animals, we must change our food systems and practices. And in these systems, animals, too, are eaters.