Caroline
Alumna, International student
Course

Subject area
Before starting my MSc at Loughborough, I did my undergraduate degree in Industrial Engineering (BSc) in the Netherlands. As part of the degree, I had the opportunity to do my final project at Heineken Zoeterwoude. This is the largest brewery in Europe and produces around 13 million bottles every day, 80% of which are exported all over the world. After a successful final project, I got offered a job as a Technologist in the brewery.
My job consisted of ensuring the quality of all these bottles produced in the brewery together with my colleagues. My role in the team was to develop and offer smart solutions to get better data from our several production lines in order to assist management to be able to make better decisions and to further drive improvements and innovations for the production lines.
Deciding to study at Loughborough came because many universities all over the world offer programmes that carry the same name or offer the same title. However, I have found that even though some universities seem more attractive because they might rank higher on a list or have a more renowned name, in the end it all comes down to what a programme teaches and offers. I experienced first-hand that the Systems Engineering programme offered here at Loughborough University teaches modules that offer a quality content and that the overall cohesiveness of the modules is balanced and well thought out. The immense knowledge of the professors and lecturers involved in the programme is truly world-class. Every single one of them are at the forefront of driving their areas and ultimately Systems Engineering forward, which I found very inspiring and exciting!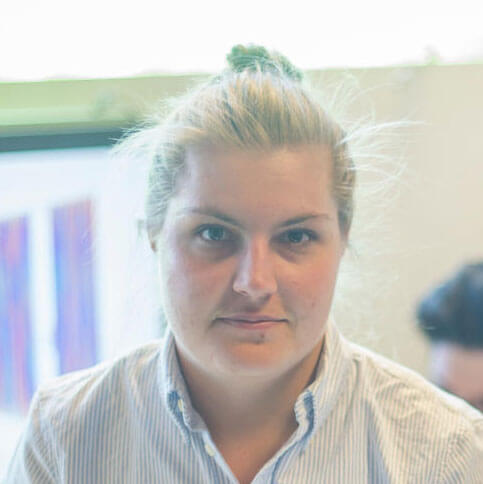 I have waited a couple of years to gain some experience in the workforce. During that time, I have learned what I didn't want to do and what I might like to do in the future. This for me is exactly the difference between undergraduate studies and postgraduate studies. Now in my postgraduate studies, I can take, absorb and grasp the content that is taught during my studies, whereas during my undergraduate it sometimes seemed abstract.
During my time at Loughborough, I lived in the postgraduate hall on campus, John Phillips. This allowed me to make full use of all the facilities that the campus has to offer, such as the library, students' union, cafes and the vast amount of sporting facilities.
Whilst doing my postgraduate studies, I have started playing rugby. Before coming to the University, I had never played rugby. I really enjoy representing the University whilst trying out a new sport. It has provided me with an outlet from my studies and offered me new challenges in other areas of life.
Systems Engineering compliments my undergraduate degree, work experience and interests. I think Systems Engineering is the future for the increasing need for tackling complex problems in a holistic matter.
I want to be on the verge of making an impact and to have enjoyed the journey on the way to my "impact". The reason I have phrased it like this is because I already envision what my impact will look like. I want to be involved in the realisation of SMART factories/production facilities; this is the focus of the connection of machines, humans and data, in order to make better decisions and drive improvements.
A master's degree at Loughborough will offer you much more than you will expect in the first place.