Commuting to university
Gugundeep, English BA
Increasingly each year more students are choosing to commute to university. It can be for a multitude of reasons including family or financial circumstances, or general personal motives but, hopefully, as a Loughborough University English graduate who commuted to University over the course three years of my degree, this blog should offer some advice along with my own experience of commuting to university.
Now, for me, I fell in love with Loughborough University from the start and I just so happened to live relatively close, close enough to make commuting an easy and viable possibility. Along with my personal circumstances, it was truly the right move for me, but it was often challenging and definitely a learning curve. But with some time-management, planning and effort getting involved with student life and activities, there is no reason why being a commuter student needs to harm or diminish your university experience.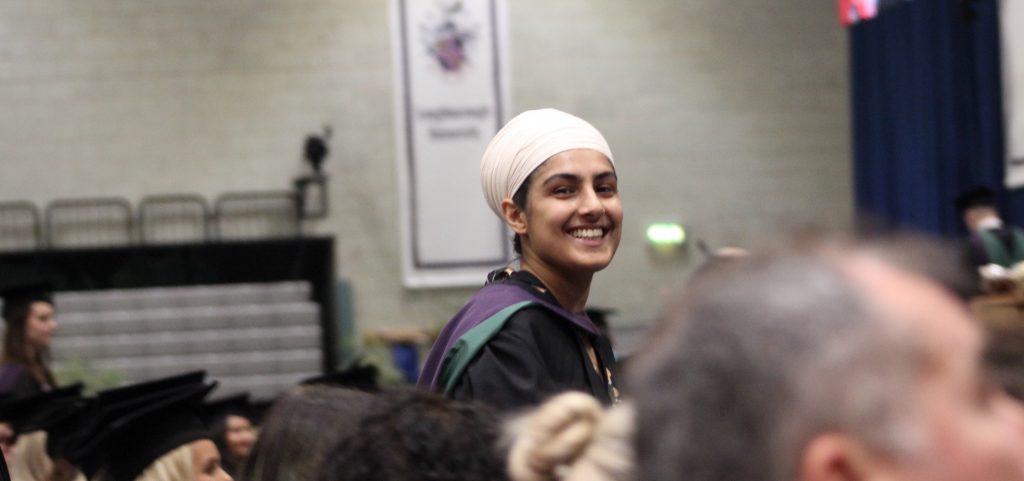 ‌I drove to university throughout my three years, which was much easier for me than it was for my friends who commuted using public transport, as I had a more freedom to stay later or arrive earlier if my plans for the day changed or if I wanted to hang out with friends. But, needless to say, even those utilising public transport will need to stay on top of their social life, commute, and studies with some time management. For those of you who aren't natural planners, now is the time to get organised and plan out your days beforehand to allow yourself to fit in a social life, sporting activities, extra-curricular activities, and obviously your academic studies. A good tip is to make plans with friends the night before, allowing time to alter your tickets for public transport.
Time Management
A huge part of commuting is the extra time that you are at university for, including earlier starts and later nights than your peers. I am not a morning person, so the early starts were very jarring for me at first, but I quickly realised that it was useful to prepare my stuff the night before, including lunches, to avoid turning up to any lectures late! Being late to classes can soon turn into a slippery slope, especially when commuting is involved, so staying on top of your workload and time is essential.
My fellow commuters and I often had lots of time between classes which we utilised to complete our academic work and reading, so less needed to be done when we got home from our commute. Good time management can come to your advantage in terms of helping your workload and benefiting your studies. As I drove to university, it was difficult to work on the commute, but I worked around that by listening to podcasts related to my studies to help me understand key topics.
Socialising
A question on some of your minds if you are commuting is how do I make friends if I'm not living in halls? The answer is by getting stuck into student activities! Getting involved in as many social activities and extra-curricular activities as you can is the key to making friends as a commuter and the effort you put into making friends is truly what you get out. For me, I made friends in lots of different ways whilst at university, through my work, my studies, my involvement in extra-curricular and creative activities.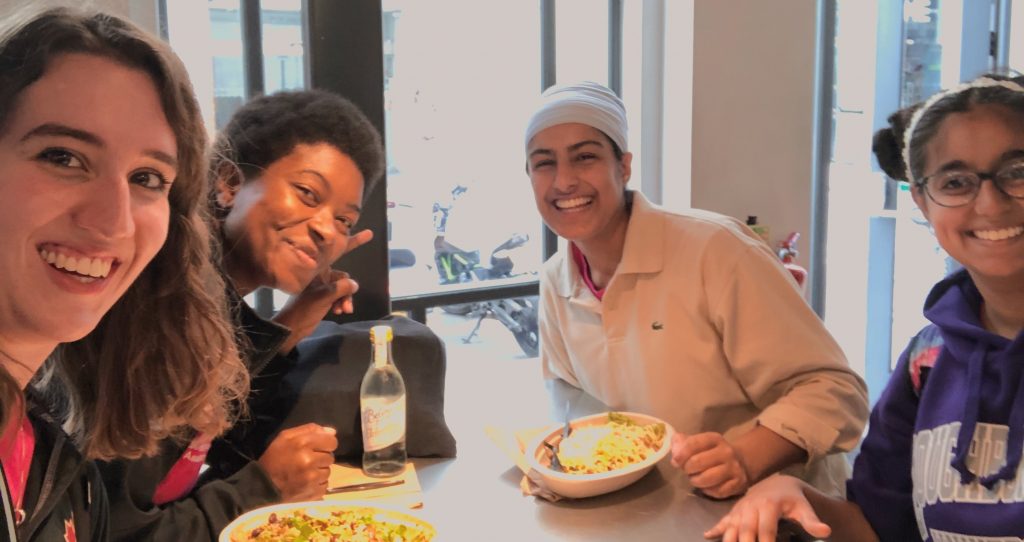 My advice is to peruse all the societies and clubs that your university has to offer and go to as many taster sessions as you can to try new things. Remember – everybody will be just as nervous as you, which makes it a great place to make new friends. Making and sustaining friendships whilst commuting takes effort and planning, so make sure you are making enough time to spend with friends and have fun, as you are putting into the other areas of your life.
Working
To follow on, a great way I personally made lots of friends is by working on campus. It was a brilliant way of utilising my free time and it helped me feel much more connected to campus life. I worked as a Student Ambassador at Loughborough University and it was an amazing experience as I got to work on some amazing events such as Open Days and school visits to campus, but also met some other wonderful students just like me! I think, if it is possible to work even a small part-time job between lectures or in free time, it is a great idea! It could also help you to earn the money to fund your commute!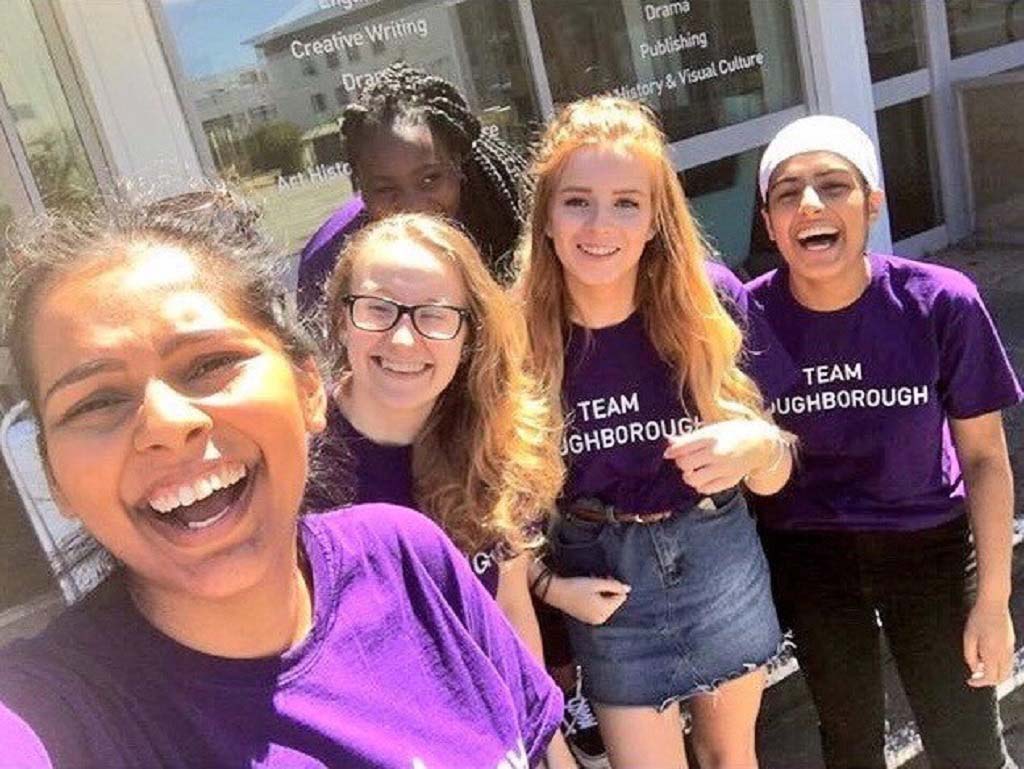 Extra-Curricular Activities
Whilst at university, I got involved and packed my days full of activities, particularly extra-curricular and volunteering. These were the activities that truly made my university experience worthwhile in terms of the people I met, but also helped me gain a whole host of skills to improve my employability. I was the Managing Editor of the Lamplight Press, a student-led publishing press based at Loughborough University, I was a volunteer writer for Label magazine (the student-run magazine), during my second year I started a society with a couple of like-minded friends, and finally I was part of the 2018/9 Women's Network committee at the Students' Union. These are just a few activities that I got involved in, but as a commuter, going the extra mile to get stuck into student life and student activities really pays off and you can make some brilliant lifelong friends, all the while boosting your employability as well.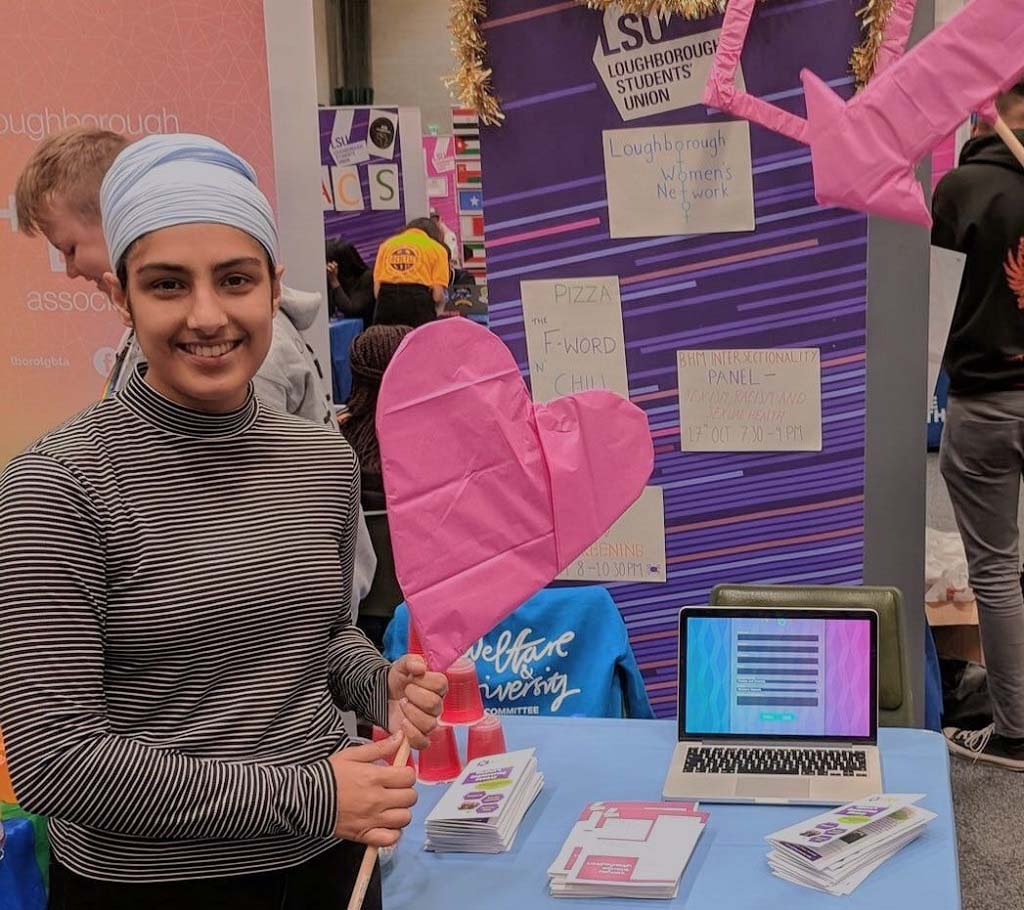 Mental Health
Often, the prospect of commuting can seem incredibly daunting, particularly for the fresher year. But, it is important to stay on top of the stress of university life, especially during those times that your commute feels very tedious and long. Prioritising your mental health whilst at university is vital and make sure you remember that there is no need to suffer in silence – the mental health support at Loughborough University is truly incredible. So, if things get a bit much or you just need somebody to talk to, then do take advantage of the support services available on campus.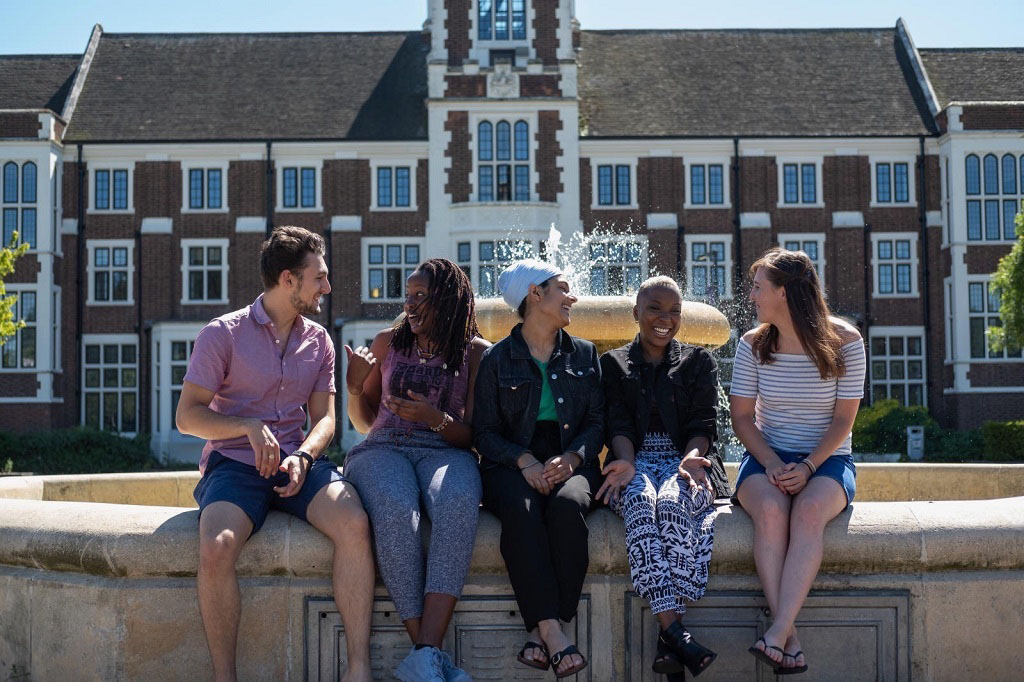 Thanks for the experience Loughborough – I hope this blog post can offer some commuting students some comfort knowing they are not alone.