Art Foundation: A waste of time or the best decision you'll ever make?
Emma, Graphic Communication and Illustration BA
I had a stereotypical view on foundation years to begin with, but I couldn't have been more wrong! I thought it was a route for individuals who couldn't attain the required A Level grades to track straight onto a degree program. But I genuinely don't feel I'd have developed as much as I have across my degree without completing that extra foundation year prior; it is a year of freedom, experimentation and a chance to grow in confidence before your chosen degree pathway.
Stressful beginnings and important decisions
I have just finished my second year on the Graphic Communication and Illustration course at Loughborough University, having previously studied the Art & Design Foundation year also at Loughborough. I remember the stress of whether or not to do a foundation year like it was yesterday. Is it just going to be a waste of a year? I know which degree path I want to take, so why do I need to do a foundation and explore other areas? Will it make me feel behind in the future, as all my friends will graduate before me? These were the sought of questions constantly taking up my mind.
I originally applied to go straight from A Levels to a Graphics degree, however it was in my interview at Loughborough that I got told about the foundation course they offered. My interviewer strongly felt I needed that extra year to build a stronger portfolio and I AM SO THANKFUL for the advice given to me. I got offers to progress straight onto a degree at other Universities, therefore I was left in a bit of a predicament as to which path to take. I believe I wouldn't be the confident and determined designer I am today, if I hadn't have taken the foundation route.

Benefits of doing an Art and Design Foundation Year
Sometimes I feel there is a negative stigma whereby people feel like they need to justify why they have done a foundation year but I want to make it clear that IT IS NOT something to be ashamed of. There is that fear of entering a different cohort to your peers and being behind by "wasting" a year. I can reassure you; a year is nothing. You should in no way feel embarrassed or ashamed for doing a foundation year and here's why:
1. It gives you time to decide which degree path to progress onto
Many schools don't offer the depth of creative A Levels that allow you to explore lots of areas like a foundation course does, with many schools cancelling specific A Levels (such as Graphics, Textiles and Fine Art) and simply running a generic Art A Level. Foundation year confirmed Graphics was the pathway for me but so many people went into my foundation course having no clue which degree they would choose. The year allows you to explore lots of areas to ensure you choose the degree that's right for you. If you are unsure, it's not worth the risk of realising half-way through your degree that you are on the wrong course, complete a foundation to explore multiple areas and then make an informed decision as to which degree to progress onto.
2. To bridge the gap between A Levels/college and a degree
Progressing from A Levels to University is a very daunting prospect for many people (it certainly was for me). A foundation year has the potential to teach you new ways of working that are very much in line with how a degree works. It teaches you to become a lot more independent in comparison to school, which is very similar to what is experience during a degree.
3. Pathway to University
For some a foundation year is a gateway of entry to a University without gaining the top A Level grades. For example, to get onto the Loughborough Foundation Course, you need 5 GCSEs (including maths and English) and 2 A levels (grade C or above). If you then achieve a Pass or above in the foundation course and have 75% attendance, you get tracked straight onto the degree pathway of your choice without an interview. However, to get straight onto the degree program, a typical offer is ABB at A Level.
For some whom see ABB at A Level as an unachievable goal, a foundation year is a good route for them. However, I must stress this is in no way the main benefit of a foundation year! I achieved ABB at A Level yet still chose this route (it is about so much more than this factor).
Please note the entry grades discussed are specifically for Loughborough University as of July 2020 and grades may change overtime and most certainly will be different for other universities and other foundation courses.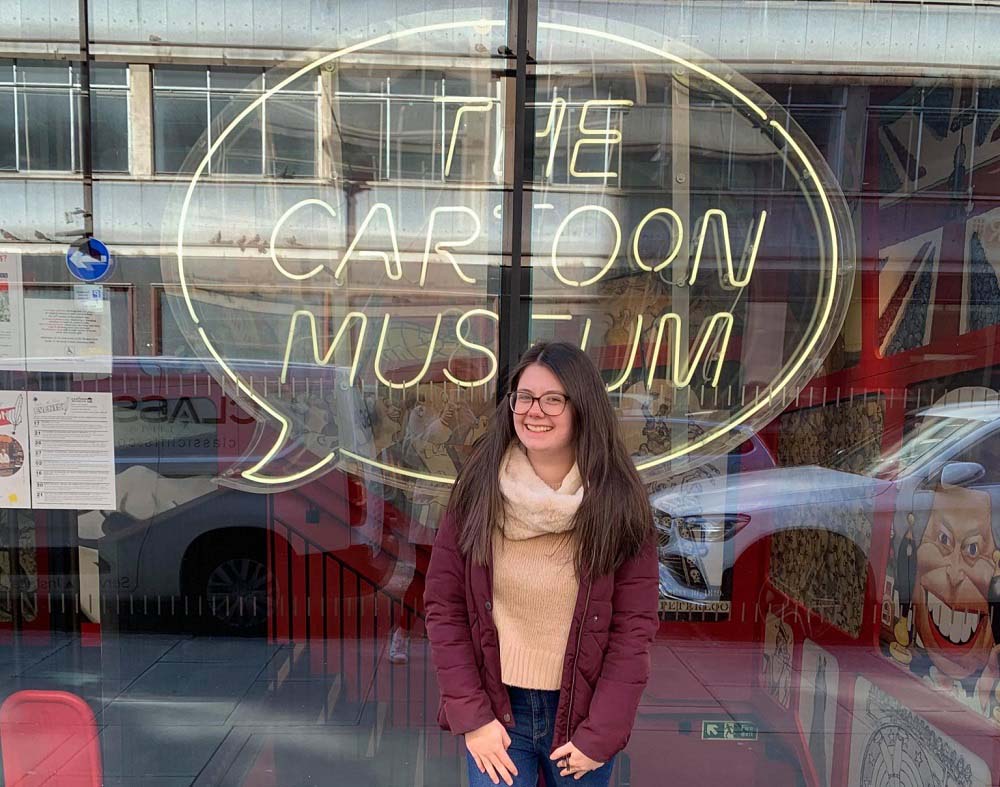 4. Get to be free and experiment with much less pressure
A Levels are incredibly stressful and strenuous with constant requirements and deadlines. However, during a foundation course a lot of this stress is stripped right back and you are free to learn new skills and develop in multiple areas of creative practice (at Loughborough you spend time in Fine Art, Textiles, 3D and Visual Communication and gradually specialise throughout the year).
I realised I enjoyed and was quite skilled in areas I had never tried before, such as photography. The amount of freedom to try lots of new things was one of the most fun parts of the art foundation for me (we even got to have a go at Life Drawing!).
5. Build confidence
Personally, I find this point is the most important and relatable benefit of a foundation year for me. I was quite frankly scared to start University and very much lacked confidence in my ability as a graphic designer. The foundation year taught me not to be afraid of making mistakes and to take risks whilst designing. I came out a much more well-rounded and confident designer; truly determined to tackle the challenges ahead of me on the degree course.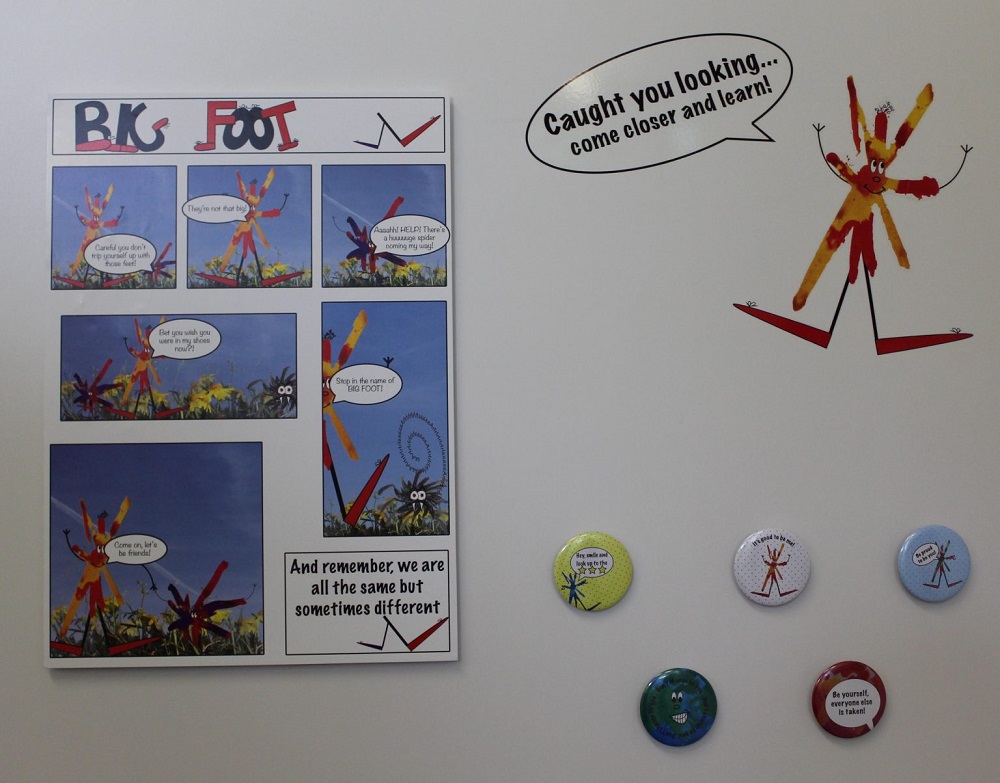 A foundation year isn't for everyone
I feel it is also important to note that I have some friends who came straight from A Levels and were just fine. First year is meant to be a year to get everyone up to speed, for example at Loughborough you get involved with lots of technical workshops where they go right back to the basics (such as cutting out an image on Adobe Photoshop). You will know in yourself whether you feel ready and if you are, then build up that diverse portfolio and take your shot at going straight onto a degree program. Just remember a year isn't the be all and end all; sometimes a foundation is a better route for people and is necessary to build up confidence and a diverse skill set.
I am true believer in everything happens for a reason and sometimes you have to go along a different path yet you still can end up in the same final destination as someone else (even if it's a year later). Best of luck to anyone who has the same dilemma as I did, but have faith that it will all work out in the end and if it doesn't, well it is all part of your learning curve and your journey!