Pre-sessional Programmes: Testimonials
Here are what some of our students have to say about our Pre-sessional Programmes: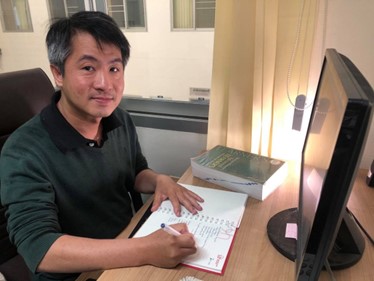 The Pre-sessional Programme is the pathway to be ready for higher education. It is not English for everyday life but the essentials for academic culture. Honestly, I worried about the learning outcomes when this was conducted online. But finally, I realised this is as effective and the same as in person teaching. I improved my English efficiency in every skill. I learned how to listen to lectures efficiently and easy ways for note-taking. The part that was very helpful for me was reading articles and using the note-taking matrix. Certainly, I improved my writing skill too. There are some techniques to help you write in an academic way and point out your own critical opinion. Buddy tasks and tutorial sessions were the best ways that gave me an opportunity to discuss appropriately with others .
Having classes online is not a problem for me but something that we have to face on nowadays. Data collection, presentations and also seminars tend to be more online than in-person. For this reason, an online class does not cut-off our social activities but prepares us to step into academic culture efficiently for todays circumstances.
Pisit, Thailand
Online Pre-sessional Programme
Doctoral student in Social and Policy Studies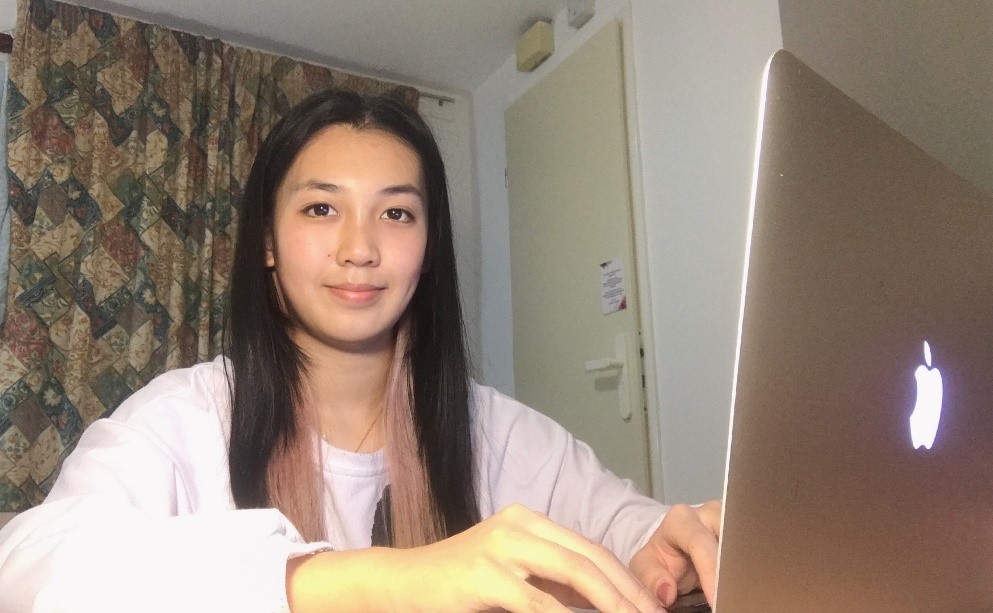 During the online Pre-sessional Programme, we had seminars on Microsoft Teams every week. In the beginning, I was really nervous to speak and participate in the conversation because of my grammar mistakes. Nevertheless, my tutor encouraged me a lot, she gave me and other members in our group many chances to talk. For example, we had different topics of conversation and one student was the leader of this conversation to make introductions and ask everyone to express their view. So that everyone's speaking skills were developed and it made our seminars more meaningful.
Stella, China
Online Pre-sessional Programme
Undergraduate student in the School of Sport, Exercise and Health Sciences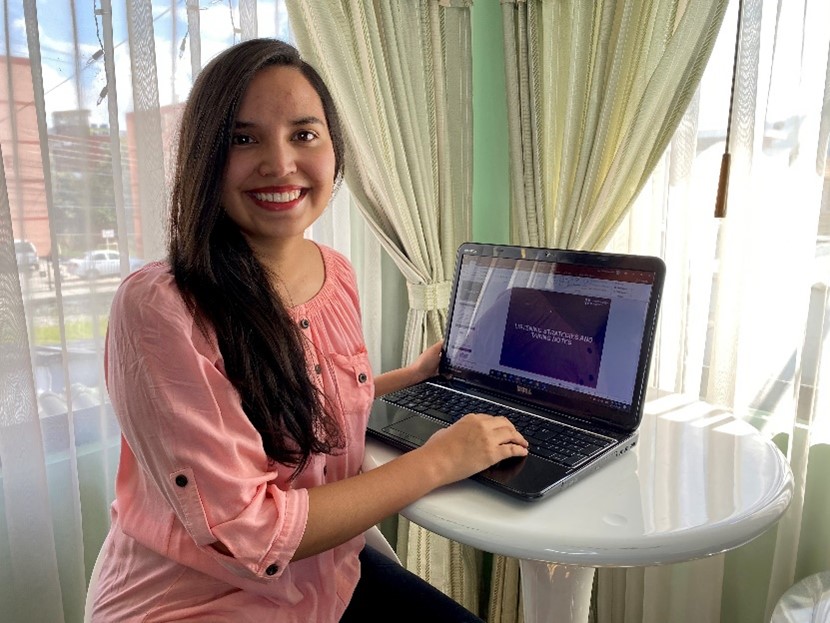 I have studied English for many years; however, I did not feel confident in my knowledge. When I decided to study a master's degree in the UK, I struggled a few times with the IELTS test until I came across this pre-sessional English course.
I thought this course was the same as my other English courses, however I found more than I expected. With this course I not only improved my English skills but it also allowed me to understand the academic culture of the UK. The teachers were very patient and friendly. They were willing to help us with whatever we need.
I highly recommend this course because it prepares you for university life in general. Thus, when I entered my master's program, I felt more confident in my English and I had an idea of ​​what was expected of my academic performance. Studying a master's degree in another language is a huge challenge but I feel that having taken the pre-sessional English course is making it more bearable.
Carolina, Ecuador
Online Pre-sessional Programme
Masters student in the School of Social Sciences and Humanities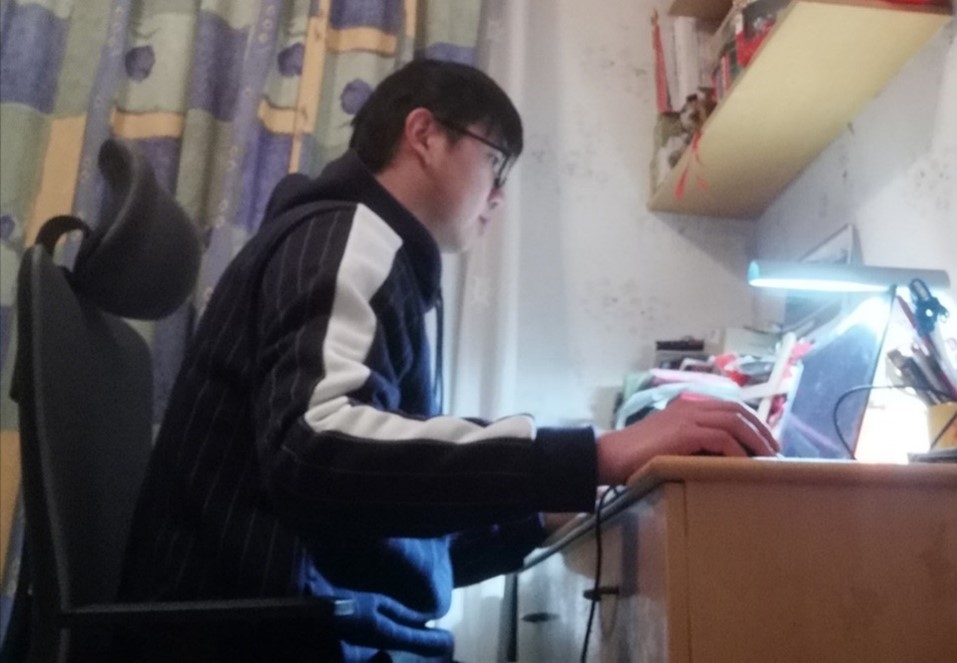 The Pre-sessional Programme is a very useful course, especially for someone like me who has no study experience in the UK. In this course, I learned a lot of practical skills, such as how to quote or paraphrase academic papers, how to listen to academic lectures, how to read academic articles, how to make academic expressions and so on. The teachers of the Pre-sessional Programme are very responsible, and they try their best to give me sufficient opportunities to practice my language ability. In addition, the way of studying with buddy inspires me a lot because working with different buddies has taught me to see things from different perspectives. Finally, I would like to say that the team responsible for the Pre-sessional Programme is a great team. They help me in all aspects, so that I can feel the care from Loughborough University.
Kevin, China
Online Pre-sessional Programme
Masters student in the School of Business and Economics
Taking the Pre-sessional Programme was the right decision for me so far. I've learnt several useful and effective skills that I use in my postgraduate student life. I love the way that teacher helps us to improve us into our better selves, increases our self-awareness and being there every time we've needed them. Before I came to UK I was worried about my writing and reading skills, however, after I studied on the Presessional Programme, I've improved and gained more confidence in my English skills. From my perspective, I've gained a lot of skills from the Pre-sessional, such as summarising, paraphrasing, and matrixing (very useful!). I would like to tell anyone that is hesitating about applying, please don't! Not only just the academic side but more than that, the friendships from your classmates! It was very worth it and provided priceless memories.
Chidabha, Thailand
Campus-based Pre-sessional Programme
Masters student in the Loughborough Business School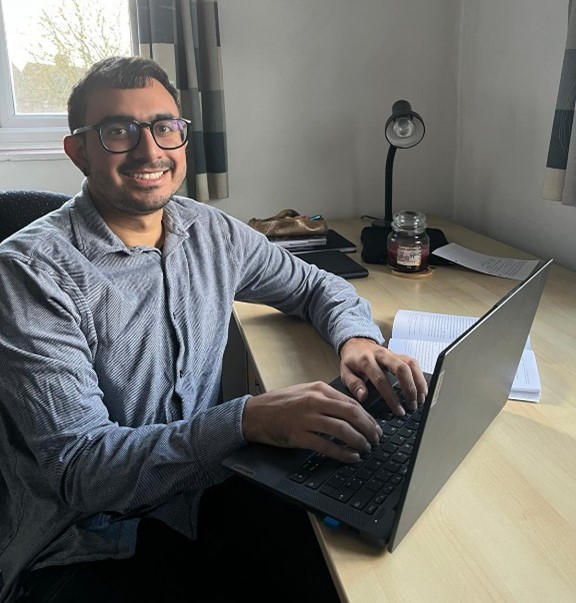 Even though previous courses helped me to achieve a good English level, I decided to do the Pre-sessional Programme considering that I needed more knowledge about the language in an academic context. I liked how the programme is designed to practice new learning with the tutors. In addition, the feedback that I received from the tutor was crucial for my process. In the past, I needed more confidence with my speaking skill. However, with the different daily activities that led me to practice, I now feel more relaxed when I have to talk. Because of the Pre-sessional, I now also feel more comfortable attending lectures in English. Additionally, the quality of my assignments improved a lot! Although the main aim of the Pre-sessional Programmes is to improve English skills, it also helps to adapt to the culture and the educational scheme of the UK, which could have significant differences to our own country's systems.
Daniel, Columbia
Campus-based Pre-sessional Programme
Masters student in the Loughborough Business School
I think there is a huge difference between the Pre-sessional Programme and a conventional English course in China. On the Pre-sessional Programme, the tutors and learning materials focus more on improving students' ability to communicate in English (oral and written). Each session, which takes the form of a seminar, requires us to fully communicate and exchange ideas with each other according to the specific academic material given by the tutors. In the process of this exchange and discussion everyone's listening, speaking and vocabulary skills are enhanced. Meanwhile, after discussing with classmates, we gradually became more familiar, and I met my first foreign friends when I came to the UK.
Literature review writing is an inevitable hurdle for every UK university student, especially international students. The tutors went step by step from how to use the e-library, how to find literature, how to choose a topic, until we finally finished our literature review assignment. When the programme finished, I was able to adapt to the academic customs and culture of the UK much faster than the other students. Therefore, the Pre-sessional Programme has provided me with a very solid foundation for my further studies and has enabled me to fit in more quickly with studying and living at a UK university.
Vincent, China
Campus-based Pre-sessional Programme
Masters student in the Loughborough Business School
Last updated 16th March 2023