I chose to study my course at Loughborough University because of reputation. My design teacher at school went to Loughborough University and recommended it extremely highly. It was the only university I wanted to go to!
It was the breadth and depth of the learning and teaching quality which gave a great understanding and appreciation for design. It gave me a solid intro into computer graphics which formed the basis of my initial interest in CGI. With the demanding workload it also taught me the importance of project and workload management, along with self-direction.
This course gave me a great understanding of product design and design across many different subject areas. From mechanics to sustainability. Electronics to communication design. It is important to have a broad subject understanding before specialising in a chosen area of expertise. Being surrounding by talented students is inspiring and the competition keeps pushing the quality and skills further.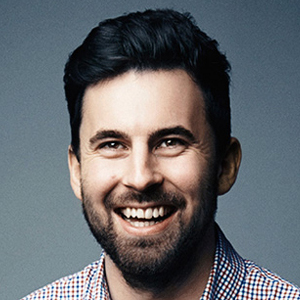 Upon graduating I co-founded Wonder Vision, a CGI production studio. My current role is Creative Director. I am responsible for many elements of the company. Growing the company, hiring world leading talent and ensuring an exceptionally high level of CG content leaves the studio.
My greatest career achievement to date is growing Wonder Vision to the point that the world's leading brands call our studio and want to work with us to solve their production challenges and create amazing content.
Loughborough first inspired me very early on in my first year. I remember creating my first computer rendering at Loughborough Design and feeling incredibly inspired by its potential. When I look back the image was terrible but this one moment led to many great things.
Graduating from Loughborough gives you great confidence and inspiration to launch into a successful career in design and tech. You can feel reassured the learning, advice and support network is the very best it can be.