Imogen Pask
Current student
Course
For my exchange year, I studied at Joshibi University of Art and Design, at the Sagamihara campus in Japan. I was enrolled on the design department taking classes in graphic design, illustration, and photography during the time I was there.
I believe studying abroad was incredibly beneficial to me academically and personally. I learnt so much about different approaches to design which informed my work as well as beginning to learn Japanese which I have carried on studying after my exchange.
A typical school day was very similar to studying at Loughborough, I had studio time with some lectures and classes of graphic design, illustration, and photography, each setting project briefs to complete during the semesters. At the completion of each class there was a presentation of your work in front of the teacher and classmates, which was very intimidating at first as my Japanese was not very good at the time but as I was studying design, I used visuals to communicate, as well as my teachers and classmates being very kind and patient. I enjoyed the journey to the campus as the Loughborough campus is all in one space whereas in Japan, I had to take a bus with all the other students.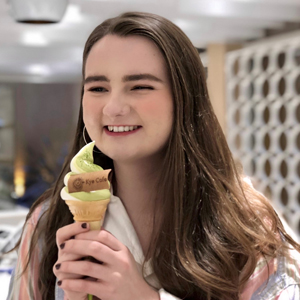 The main and obvious barrier was language however, I believe while it caused confusion on my part on occasion, I am glad I went on exchange as it made me study the language more ardently as I wanted to begin understanding the world I was immersed in.
I enjoyed living and working in Japan as found my surroundings to be inspiring to my creative work as well as being able to access and see Japanese art and design first-hand.
There was so much I enjoyed about study exchange in Japan that I hope in the near future to return to Japan. But I enjoyed most of all meeting and spending time with the people I met there, I made some lifelong friends with the other exchange students as we were all in the same situation even though we were from different countries. I also really miss the food!
To someone considering studying abroad especially at Joshibi University in Japan, I could not recommend it enough and to take the once in a lifetime opportunity.