Emily Darlington
Current student
Course
My decision to study Textiles was swayed by first studying on the Art and Design Foundation course where I was able to get a feel for all the workshops and develop an aspiration to develop these newly forming skills much further.
The teaching quality and facilities benefitted my learning because all the lecturers, tutors and technicians are passionate about what they do, and they also have their own independent practices alongside working at the University which I think gives them a real wealth of practical and theoretical knowledge of textile design practice.
My plans after graduating currently look like studying for a master's degree as I am not really done with learning yet! My tutors have been supportive of this in suggesting next steps and providing references.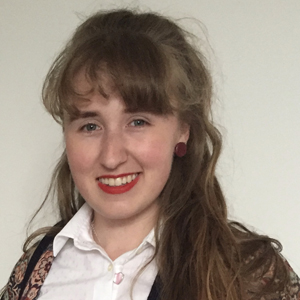 One of the most exciting opportunities I had was the opportunity to have our work exhibited at Premier Vision in Paris - it is an amazing opportunity to have our work shown on such an international level at such an early stage in our design careers.
My advice to anyone considering studying the Textiles course would be to definitely embrace experimentation early on in first year, break out of your comfort zone and do not worry if you make something that doesn't quite work out - it's all part of the learning process.