Dominic Leatherland
Current student
From a young age I have always had an interest in understanding how things work and how they were made. I had gained a reputation for taking things apart to the point family and friends would drop round broken products for me to take apart. This passion for design is what drove me to study Engineering at a UTC, opposed to the conventional A-Level route.
After speaking to a family friend about their experience at Loughborough, I came to the open day to look around Loughborough Design. Ever since that day, I knew Loughborough was the place for me.
I went to Avon Protection for my placement and was a student design engineer. I was part of the product development department team responsible for product and manufacturing design and testing. I had a wide range of responsibilities from product testing, operating, and maintaining the 3D printers as the design and manufacture of products.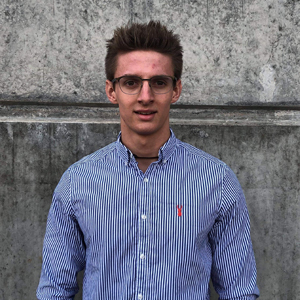 On placement I learnt lots of skills about the design and manufacturing process as well as how a manufacturing business works. I was able to develop my knowledge of 3D printing through operating and maintaining the 3D Printers at Avon. This also developed my skills with organisation and management.
There was no 'typical day' really. Each day was filled with a variety of different tasks whether this was designing on CAD, 3D printing, building, and testing prototypes or machines on the factory floor. The variety of work made each day unique even when working on the same project. The variety of work also allowed me to develop a wide range of skills applicable to design as well as working in a manufacturing business.
My biggest achievement whilst studying at university has been working for Avon Protection. Not only did Avon accomplish some huge milestones whilst I was on placement, but the placement allowed me to develop myself and many skills to take forward in life.
My advice for anyone considering studying this course is that if you have a passion for design and enjoy design, 100% do it. Placement year allows you to get stuck into real world projects and look at the bigger picture of design.