Luke Trower
Current student
I chose to study the Art and Design Foundation year based on a recommendation from one of my Sixth Form Art teachers. I studied Fine Art at A-Level but found that I was more interested in Graphic Design. I wanted to build up skills in this area before embarking on a degree in it, so my teacher suggested the Art and Design Foundation year.
The teaching at Loughborough University has allowed me to broaden my understanding on what Art and Design can be. Before coming to Loughborough, I was familiar with common mediums such as painting and drawing, but the teaching here showed me how I could think beyond this and create work that is more interactive and dynamic.
When I leave University, I am looking to start a career in User-Experience Design and Technology. I would eventually like to specialise in Inclusive Design because this is an area which I am passionate about. The Art and Design Foundation Course laid the start of this for me because it was during this time that I was able to explore software and technology quite freely which showed me how passionate I am for these areas. If I had gone straight into my degree, I do not know if I would have had the same amount of time and freedom to get this initial exploration.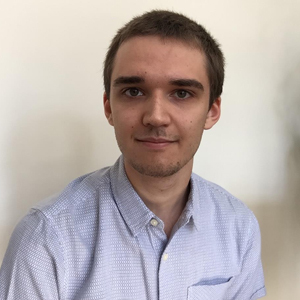 What I enjoyed most about my Art and Design Foundation year was having the freedom to learn on my own and explore avenues and pathways that interested me. All the project briefs were very open and allowed me to develop my own personality and style in them.
In the early stages of the programme, I was also able to explore different degree pathways. I enjoyed learning about Textiles as well as Graphic Design and at one point even considered taking a degree in it, despite initially being certain that Graphic Design was the pathway for me.
One of my greatest achievements at Loughborough University was being awarded the John Mack Foundation Award for Visual Communication. This was given to me for fully embracing the ethos of the Art and Design Foundation course within my field of Visual Communication. I felt proud because it made me feel that I had progressed very well throughout the year.