James Wye
Current student
The foundation course became a pathway for me after not getting the entry requirement grades needed for the Industrial Design and Technology course at Loughborough University. In taking the foundation course and achieving a distinction I could progress onto the course.
The foundation course has covered a wide range of areas that act as a steppingstone from a level to degree level in which I found very helpful. I still use techniques I have learnt in foundation in my degree work today. My career ambitions involve working in a design company that has many contacts and projects; to eventually create my own design business using some contacts I have found through my early years in industry.
The foundation course always offered interesting product briefs that were different in their own way. The level of personal aspects you can add to projects also allow you to express yourself. Meeting new people through the 4 different disciplines allows you to gain a better understanding of how diverse everyone can be. Most importantly the tutors are what makes this course enjoyable and a smooth process.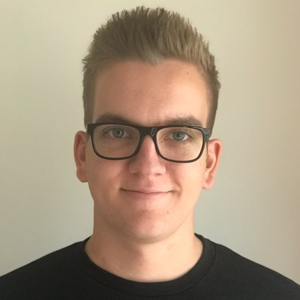 The teaching quality in foundation is like nothing I have had before. Their expertise and knowledge allow you to learn vital parts in the design sector based on their past experiences. They communicate to you in a mature way that allows you to feel respected. The numerous facilities available on the foundation course allow you to test out new processes that you may not have used before. Again, this comes with great technical staff who can help and guide you in the right direction.
Tutor support was a big part of my development through foundation. When narrowing down into subject specific parts the 3D tutors were particularly helpful to me. Support not only came from technical support but I also felt that the support available in small groups meant that there is a good face to face personal interaction. Feedback on projects was always thorough with areas of positives and improvements.
My advice to anyone considering studying the Foundation Art and Design is to go into the course open minded in terms of an end goal. The course allows you to learn a lot of new techniques that you will find suit to your creative mindset.
Another point would be that the jump between a level and university is huge. The foundation course will help this transition. With Loughborough being a top university with a lot of very talented people it pushes you to be just like them. Wanting to make the Loughborough community proud and recognised is my goal.