Eleri Allen
Current student
I chose to do the Art Foundation Diploma at Loughborough because I found it to be a very welcoming place. I really liked that it was a university with a campus and there is a strong sense of community around the university.
Another reason I chose to study at Loughborough was because of the pathway option onto a degree course. When looking around where I would do the Art Foundation, I always looked at the degrees that the universities offered and at the time of applying I was interested in the degree courses here.
I would recommend doing the Art Foundation course to anyone that is unsure on what they want to do in the Art and Design industry, as it helps you to explore your creativity and what specialism you are more interested in. The Art Foundation course is set out to give a taster of different specialisms and at the start of the course you gain experience in each specialism – Visual Communication, Textiles, Fine Art, and 3D. This is useful because it gives you an overview of what they are before you specialise to the one, you are most interested in.
I chose to specialise in Visual Communications and stay at Loughborough to progress onto the Graphic Communication and Illustration degree. When it comes to UCAS and applying for degrees the staff are very supportive through the process with helping you with your cover letters to helping you prepare for interviews and creating portfolios.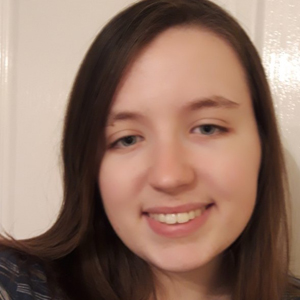 On this course I enjoyed exploring my chosen specialism of Visual Communications. We were given lots of briefs covering many aspects of this specialism, ranging from Typography to Animation to Editorial Illustration. I found this very beneficial as it gave me a wide range of experience and I learned new skills throughout the projects with both traditional and digital processes. Such as continuing to learn how to use Adobe Photoshop and Illustrator, as well as continuing to experiment with media.
On the Foundation course I was privileged to take part in an art collaboration discussion with Japanese students and then from this our work was put into an exhibition. This is one of the most memorable experiences I have of the course as it was a great opportunity and experience to have had.