Clementine Cooper
Current student
Loughborough is high up on the UK rankings and had a high ranking on the Textiles course which I was interested in doing after the Foundation course. Loughborough also suited my sporting needs as an elite modern pentathlete.
Good quality facilities and having kind communicative tutors benefited my learning – all who considered my other commitments outside the course.
What I enjoyed most about the Foundation course was the variation and opportunity to just experiment and explore, which gave me a lot of confidence. I was also able to meet a lot of other people from different backgrounds with different ambitions and interests.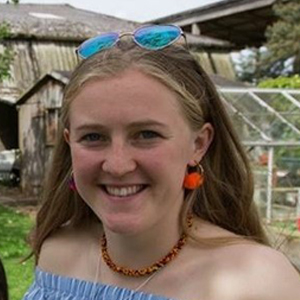 Some of the most exciting opportunities I have had during my time at Loughborough are the postcard exhibition, meeting Joshibi students and tutors, our final year exhibition, and as part of my Textiles degree I showcased at the Paris Premiere Vision show.
My advice to anyone considering studying the Foundation course is to make the most of it, to be confident and explore and experiment as much as you can.