Year in Enterprise 2021/22
Explore the range of student businesses from the 2021/22 Year in Enterprise cohort.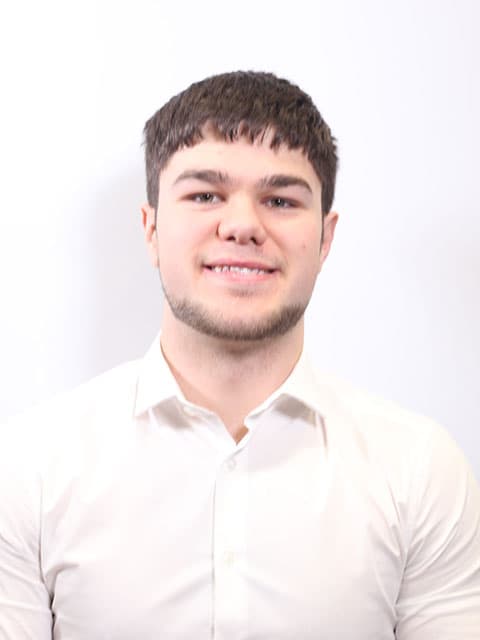 Teo Atik - Atik Trading Ltd
Atik Trading Ltd trades the financial markets on behalf of large proprietary funds with the aim of generating risk-averse, consistent returns.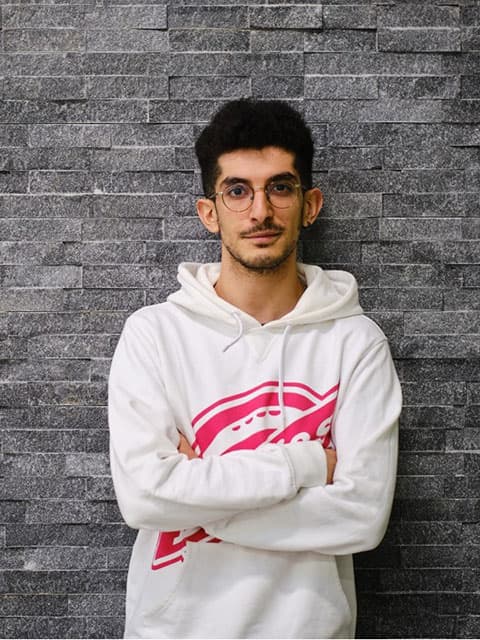 Cem Bektas - CyberOrca
CyberOrca is a tech start-up with a goal of providing digital opportunities for all.  CyberOrca's OrkaKit is a one-of-its-kind device designed and built to provide penetration testing and digital forensic solutions.
It is an all in one device installed with the latest and most powerful tools required aimed to provide an easy-to-use toolkit for anyone's cyber needs.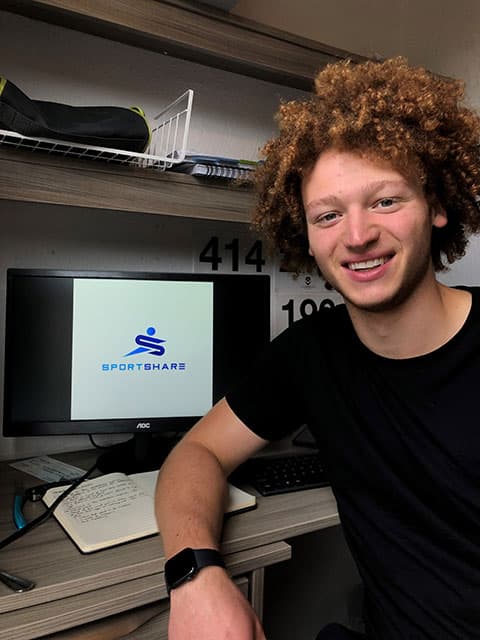 Ben Boardman - SportShare
SportShare is a dedicated sport social media application focused on creating connections at all levels in sport, including athletes and sports professionals in your area, and organising you and your team more easily.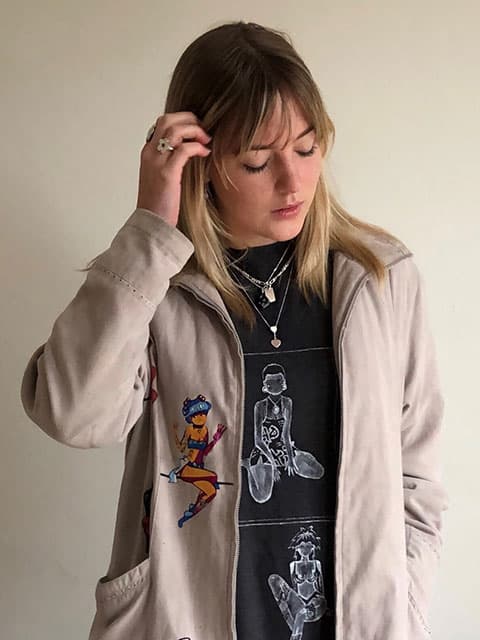 Amie Douglas - APXi
APXi is a brand that handpaints fabric to design and upcycle secondhand clothes. All my designs are unique and feature a range of characters I have created. My aim is to offer people a non-exploitative brand of clothing, better for the environment by sourcing from charity and vintage stores, with a narrative behind the design you can connect to on a personal level.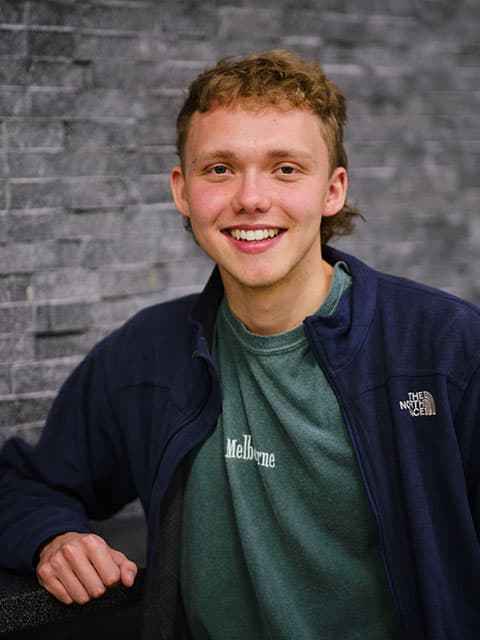 Isaac Finn - Kocoon
At Kocoon, we have taken notice of the misinformation that is spread online within the health and wellbeing space. We believe that the public have a right to trustworthy information for a plethora of taboo topics eg our counselling series with a practicing counsellor.
Kocoon is a wellbeing platform at the centre of a web of 'Kocoon approved' academics and professionals. We create content with them to help spread their valuable message to a wider audience.
Join our community, either receiving or sharing content. We are always looking for professionals such as PTs, researchers, and physiotherapists to work with!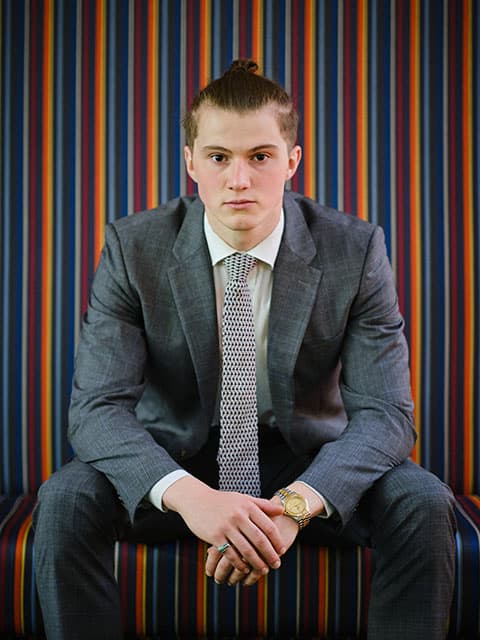 James Finn - The Gaia Labs
The Gaia Labs is a sustainability consultancy that aids companies achieve more sustainable operations and processes. We help companies understand how sustainable they currently are, working with them to realise their purpose, plans, and path for moving into the sustainable economy.
With the climate crisis ever-looming, it is essential that companies focus on changing to sustainable practices if they want their organisation and the planet to thrive. There is growing scientific evidence to show how companies can take competitive advantage through more efficient, innovative, and restorative practices in the short and long term, and The Gaia Labs are helping organisations capitalise on this.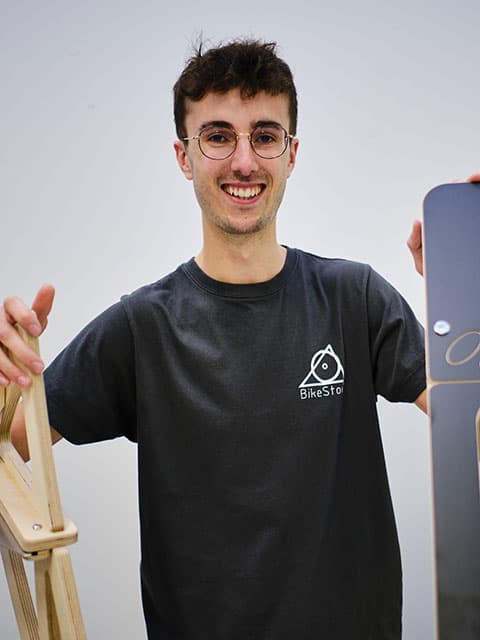 George Laight - BikeStow
BikeStow – original bike racks for the cycling enthusiast's van, home, office and beyond.
Spawned from our own headaches transporting bikes in our family van, we set about developing a rack to remove the faff. Initially meant only as a DIY solution to our personal problem, we soon realised we weren't the only ones suffering. Thus, BikeStow was born.
Since then, we have launched our second rack – the BikeStow Up. Conceived after moving into compact student accommodation, the Up is an elegant, fastener-free approach to space-efficient vertical bike storage.
Family owned and lovingly UK made.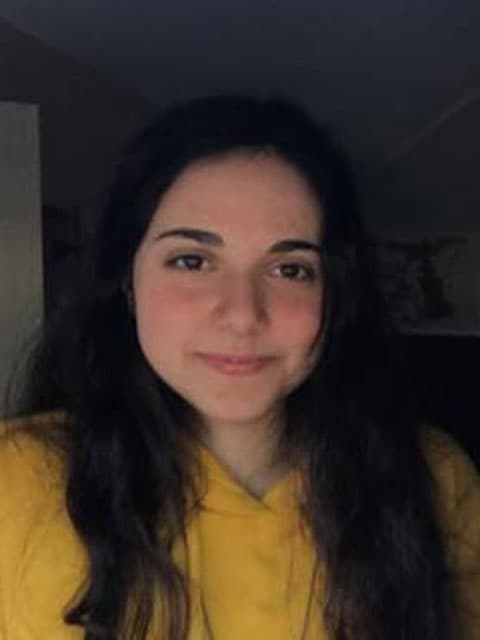 Eleni Leontsini - PramTrolley
Hi, I am Eleni and as a Product Design student, I am passionate about improving people's lives through innovative solutions. This is what PramTrolley has set out to achieve.
The problem: Parents who shop in the supermarket with a pram find it challenging to transport the shopping, often putting it in places that are dangerous for their toddler/inconvenient for themselves.
The solution: PramTrolley aims to improve their shopping experience by providing them with an adjustable, safe, and convenient means of transporting the goods within a shop.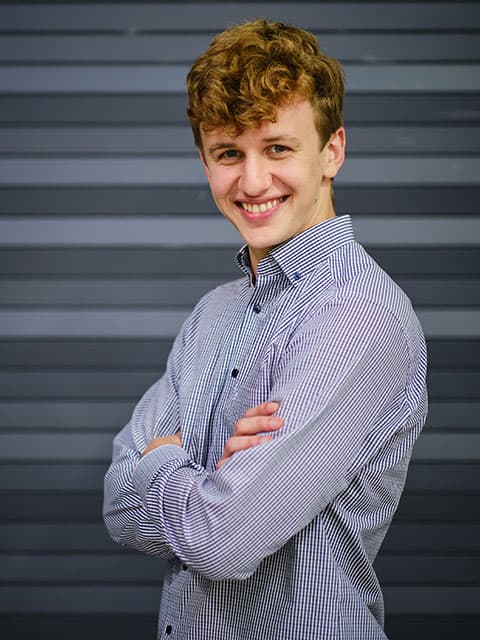 Harry Loud - Framing.app
Art framers and artists have no way of showing their customers what their artwork will look like in a frame. They have to wrestle with outdated and old fashioned pricing software to generate quotes. All this leads to mistakes and lost customers.
This is where Framing.app comes in. It's an all in one visualisation, pricing and job organisation package, aiming to be the de facto software for the art industry.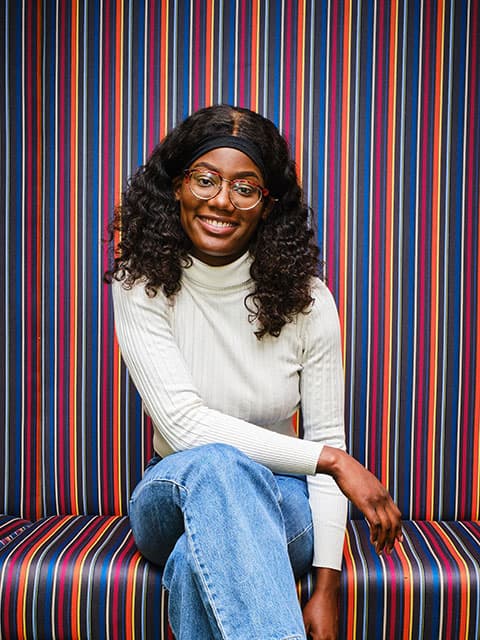 Tinaye Makuyana
A forward-thinking ecommerce art business that sells unique multifaceted art channelling themes of harmony, illusion, and repetition.
My pieces feature intense visuals achieved through the manipulating of colour, light, and space. They reveal my investigation into the effects of 'reduction' displayed through the creation of intriguing three-dimensional architectural forms from two-dimensional shapes.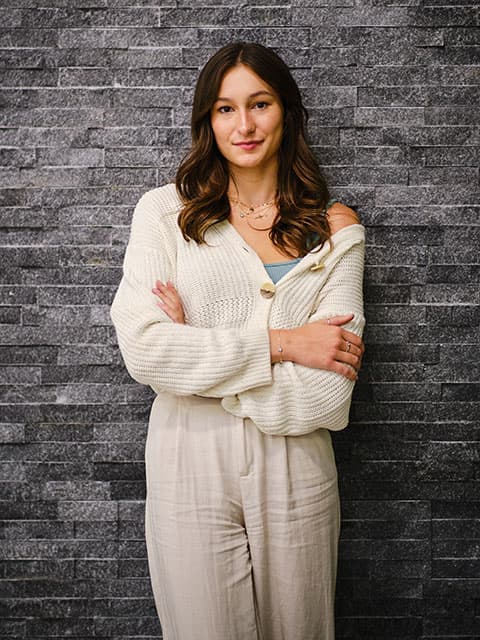 Florence Parker - Cucumber Coffee
Cucumber Coffee is a freezable iced coffee pod for consumers who want a convenient, flexible, affordable and more environmentally friendly option for iced coffee that's as cool as a cucumber!
Designed to meet your dietary requirements, simply pop a pod of our coffee into a glass or shaker, add any mixer (milk, oat milk etc) of your choice and shake or stir for a hassle-free iced coffee.
Our goal is simple, to make great iced coffee easier.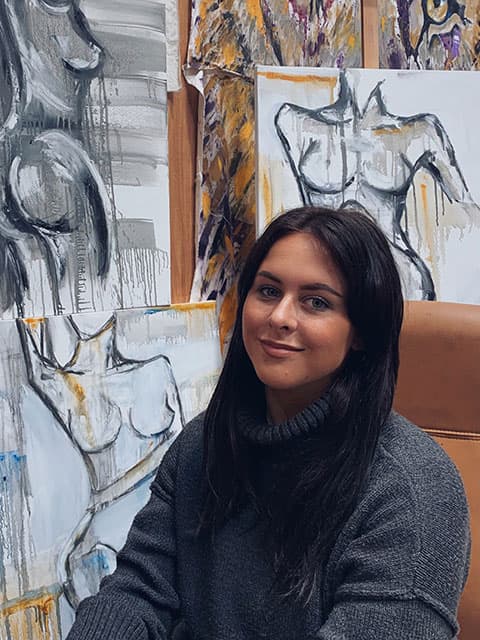 Millie Peacock
Freelance artist working out of rural North Yorkshire, my art employs painting, screen printing, photography, graphic/digital media, drawing, and collage.
My multifaceted practice sees an homage to my rural heritage through large-scale, gestural paintings and drawings - in conjunction with provocative socio-political collage and prints.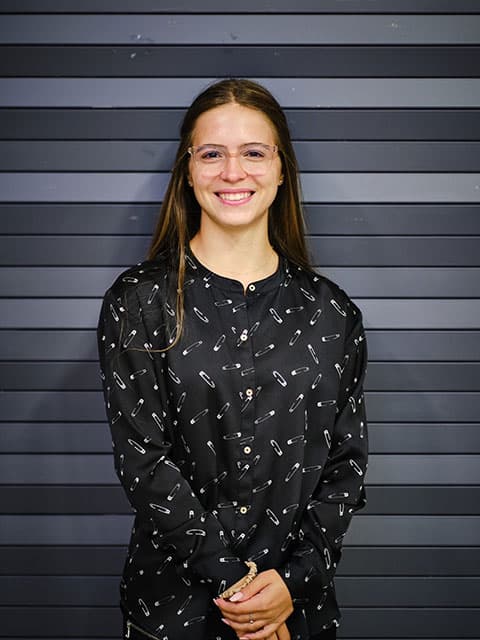 Simona Petrova
A skincare and sustainability enthusiast, I am working on a beauty database offering comprehensive information about beauty companies, their expertise, as well as sustainability and ethics practices to promote more conscious and educated consumer decisions.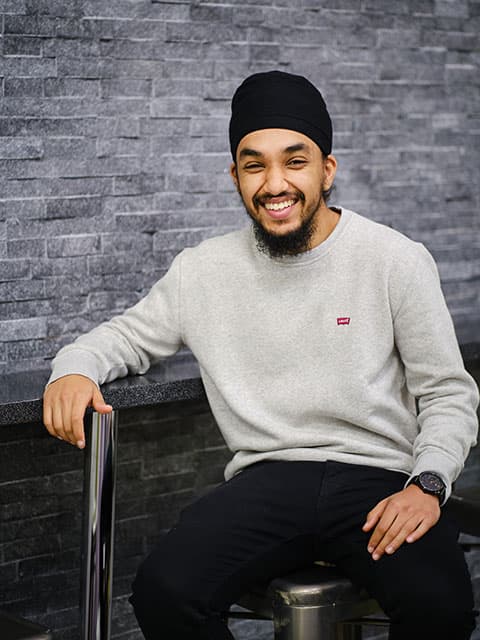 Gurumpa Singh - The G Team
Schools and universities do a great job at teaching us academic skills, however they don't teach us skills like networking, time management, or even simply just goal setting. Without them, young adults often tire themselves out and feel dissatisfied.
The G Team is helping young people feel more fulfilled by providing the skills, knowledge and resources they need to effectively work on their ambitions. We're doing this through four streams which are a podcast, social media, resources, and workshops, all of which work together to improve productivity so that young adults can work effectively on accomplishing their dreams.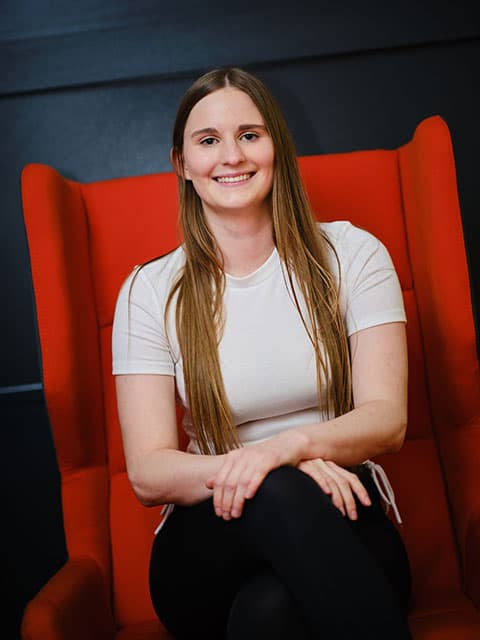 Chloe Sperry - Embroider-I
A sustainable embroidery brand that specialises in providing personalised embroidered designs to customers.
Customisation ranges from a name or a favourite slogan, all the way through to an individual's favourite image of their pet or one with their friends.
The main focus is on supplying sustainably sourced and produced tote bags in order to reduce plastic consumption across the globe.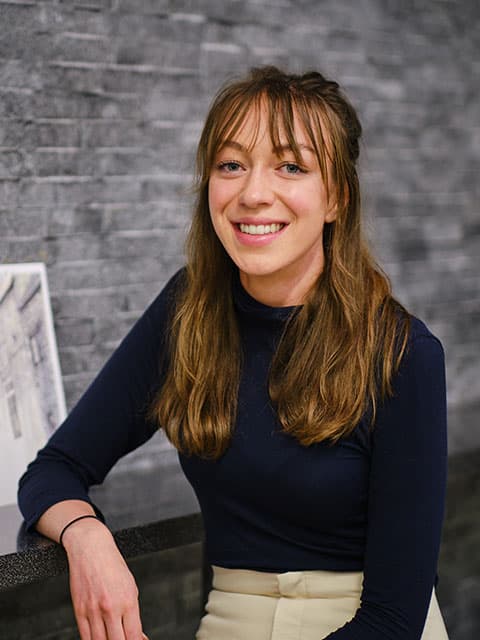 Emma Taylor
My business sells beautiful watercolour paintings of architecture and popular tourist destinations from around the world. Uniquely painted using a touch of shimmery watercolour, the prints glisten in the sunlight, bringing the architecture to life.  
My aim is to reinforce memories, commemorate the alluring architecture we have surrounding us and add style into any space.
For me, the Year in Enterprise is a progressive venture which enables me to start an online business and create new products such as greeting cards.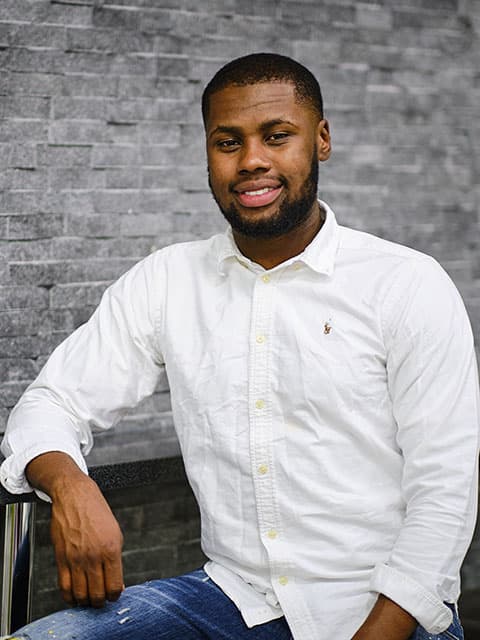 Joel Watkins
Tenacious entrepreneur aiming to provide protective as well as stylish technological accessories for essential daily devices.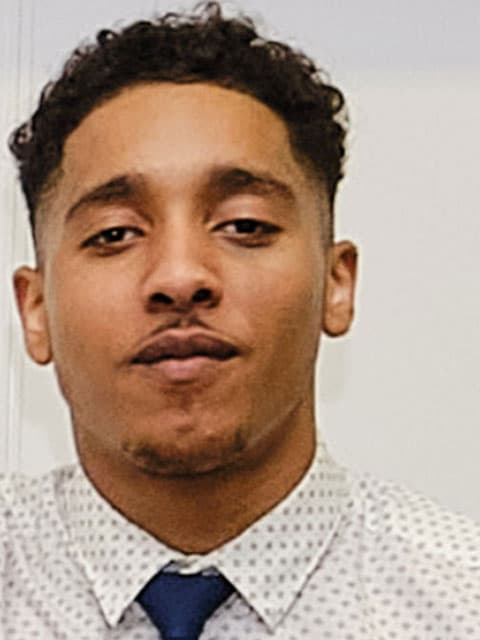 Fin Yilmaz - The Ex Collection
We aim to provide luxury bespoke pieces at affordable prices – clothing with a greater sentiment, clothing made to inspire. Exclusivity is essential. We want the best for our customers, from the quality of materials to the experience of them wearing our brand. Thus, only 50 pieces of each garment are produced and once this product is sold out, it is never made again.
We at The Ex Collection believe this will allow our community members to feel valued when they make a purchase, knowing that they are a part of history. In addition to this, it encourages The Ex Collection team to constantly keep innovating by creating new designs and ideas – content but never complacent.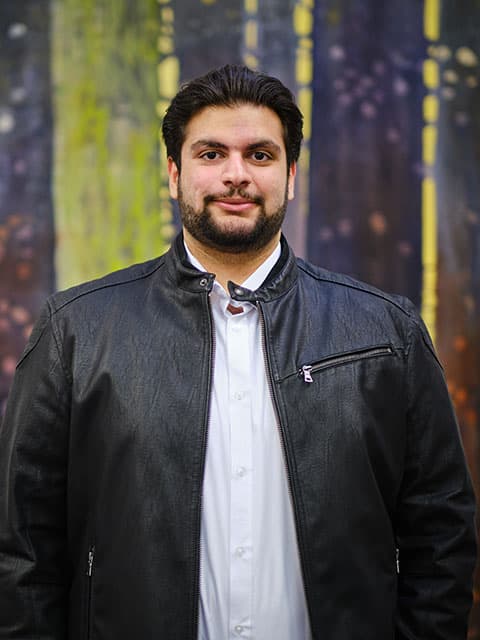 Bardia Zandbaf - Let's Design Studio
As a professional design agency, we provide various creative outcomes for businesses that we work with. We are looking forward to work with new businesses and clients that require design work. We have over five years of experience in the design industry and we have helped businesses to start up or grow their business.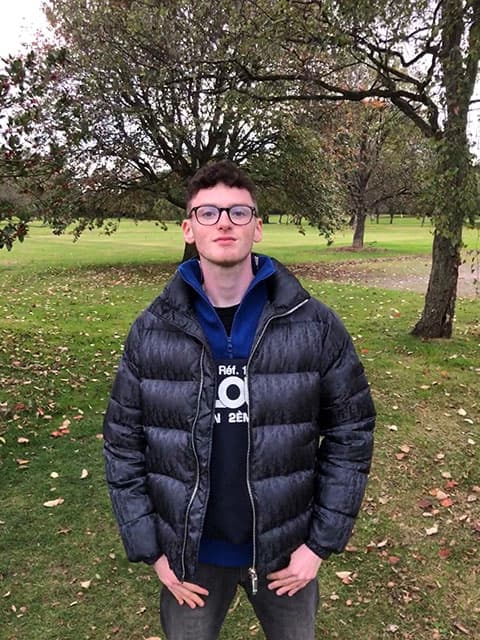 William Quirke - The Quirke Club
Members pay monthly subscriptions to receive high end menswear pieces that they borrow at their own pace. It's a sustainable circular model, reducing the need for men to buy new clothes which they will wear only a handful of times.
Additionally directing W1 Clothing and Alpine Outwear Ltd - online stores specialising in selling streetwear and puffer jackets and dealing in automotive collectibles and memorabilia.