Year in Enterprise 2018/19
Meet the Year in Enterprise students from the 2018/19 cohort and explore their businesses.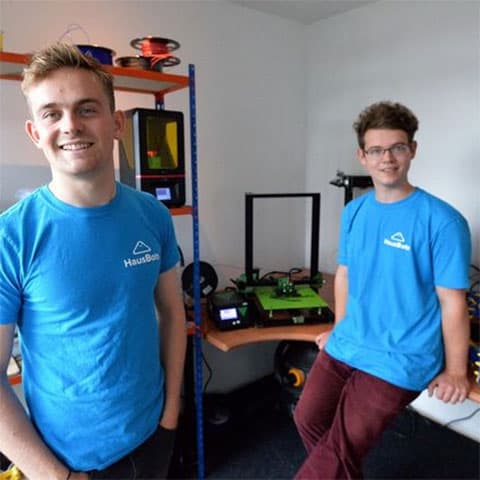 Harry Smith - Hausbots
Harry Smith used the Year in Enterprise to launch Hausbots, a company that builds robots that build houses.
"I came across the Year in Enterprise by accident. I was developing a wall-painting robot alongside my studies when the volume of interest in it exceeded what was possible to deal with. The robot climbs up the wall and paints after itself at three times the speed of a human decorator. I started the scheme at just the right time, and it has been invaluable sculpting my product into a viable business.
"Since starting the scheme, the rate of development of the robot has greatly increased, meaning that we will be able to do on-site trials with it this year. Without the Year in Enterprise, balancing creating a product and my studies would have been very difficult."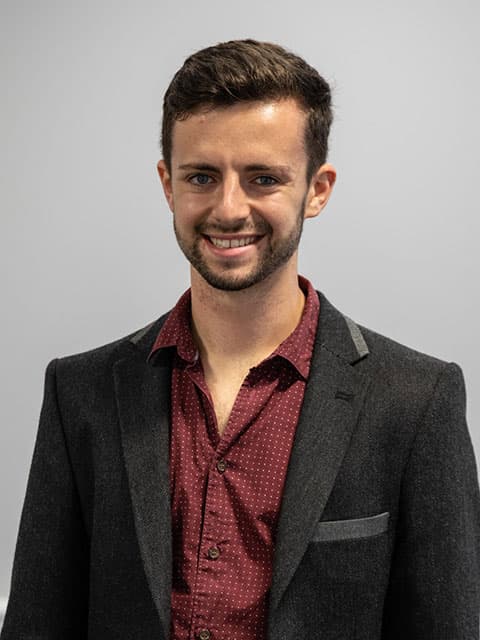 Charlie Rogers - Postey
Postey is a start-up aiming to change the way we receive our parcels forever. We design and sell parcel-receiving boxes to place outside homes to collect parcels for individuals when they are away at work or out of the house.
"I chose to undertake a Year in Enterprise because I have always wanted to own my own business, and I felt that taking a year out with the support of the University and fellow students would allow me to truly experience what it meant to be an entrepreneur.
"This experience, combined with the learning opportunity provided by the course, will enable me to get to grips with a wide variety of business functions from which I can both grow the business and potentially specialise in in the future. I've already learnt a great deal in terms of product development, marketing and finances, and I'm looking forward to discovering so much more as the year progresses and the business takes shape."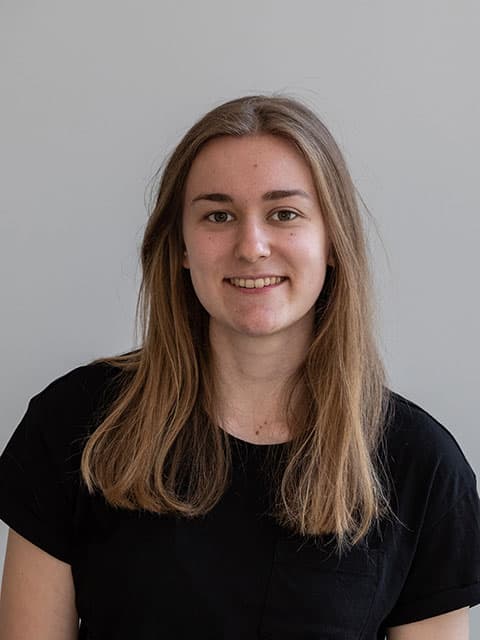 Beth Underdown - The Happy Hedgehog
The Happy Hedgehog offers personalised and adjustable jewellery, able to fit most sizes while remaining unique to each customer. Current products are cuff metal bracelets available with hand-stamped personalised longitude and latitude, roman numerals, letters and numbers; coloured cord bracelets (plain or with a selection of charms to choose from); and handmade adjustable rings available in four plated metals. Future plans are to expand the product line into personalised necklaces and key rings.
"Currently I have established stores on Amazon Handmade and Etsy, with hopes to expand into Not On The High Street.
"I chose to do a Year in Enterprise so that I could experience starting and running a business from the point-of-view of each department. Setting up my business has enabled me to experience all the aspects of a traditional business including purchasing, manufacturing, advertising, sales and customer care. This will give me a better understanding of a management and business perspective going into the final year of my university course."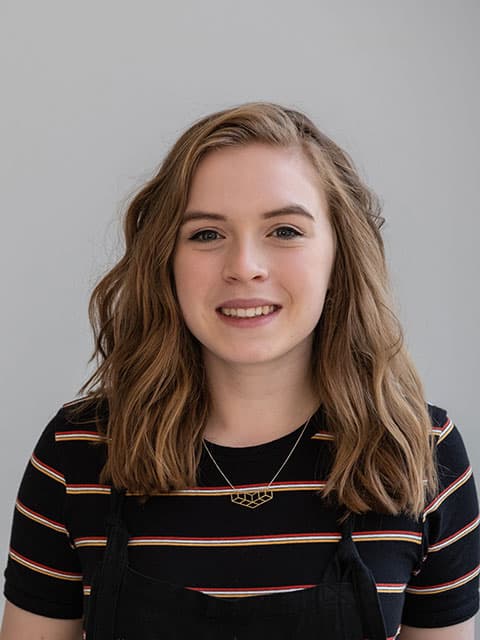 Lauren Jefferis Design and Illustration
Lauren Jefferis Design and Illustration is a business that creates colourful illustrations documenting everyday life to sell to both customers and businesses.
"Often drawing from popular culture, it is important for me to bring a sense of humour to my illustrations, keeping my work both playful and relatable for customers. I like to keep my projects diverse, working on logo design, editorial illustration and more personalised commission-based work. Selling at art and illustration markets allows me to interact with my customers and selling online on Etsy allows me to reach a global market.
"I was attracted to the Year in Enterprise when I couldn't find a placement that suited my goals as a designer. Many people in the industry work freelance, and this seemed the perfect opportunity to stop freelancing on the side of my degree and commit to a full year."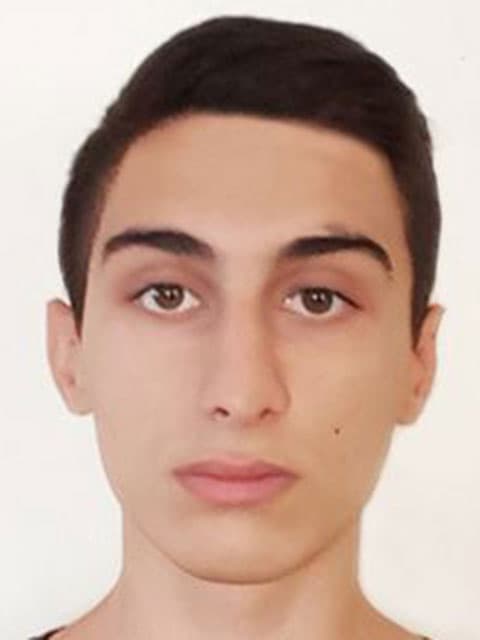 Alex Tsenkilidis
Alex Tsenkilidis's business focuses on the development and publication of in-engine assets. The latter may include code, graphic art and other pieces of work made to facilitate the creation of commercial and non-commercial games. Moreover, pre-development planning and post-development maintenance and updates comprise a crucial part of every such project. Finalised assets are published on an online marketplace where users may choose to obtain usage licences to legally implement those into their projects.
"To me, the Year in Enterprise is the first and most important step towards my goal. Since I was young, I always envisioned myself to be independent and have the creative freedom to embody my ideas without any restrictions or boundaries.
"I believe that this year will not only assist me in coming closer to my vision, but will ultimately grant me the knowledge and experience to reach even higher."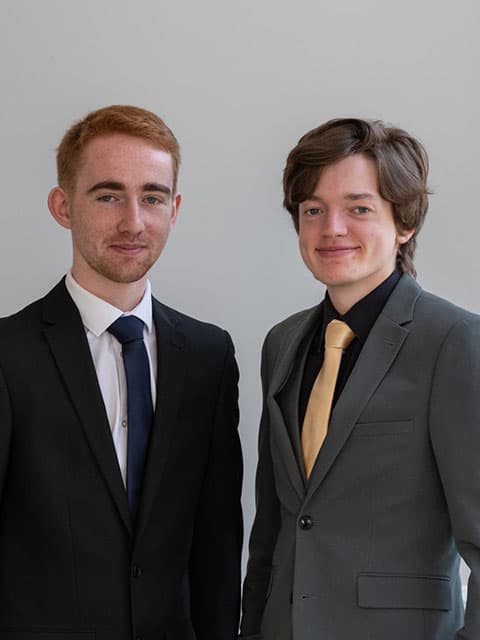 Louis James and Matthew Jenkins - Joint Effort
Joint Effort is an independent video game development company founded by Louis James and Matthew Jenkins who are currently working on their first product.
"We design, create and publish our own games; ones that will bring out your creativity and ability to think outside the box - to see the bigger picture.
"Even though we're in the early stages of the year, we've already learnt so much in terms of leading a team and running a business with each other - and while we didn't have a great start, progress is picking up and we're feeling very positive for the future."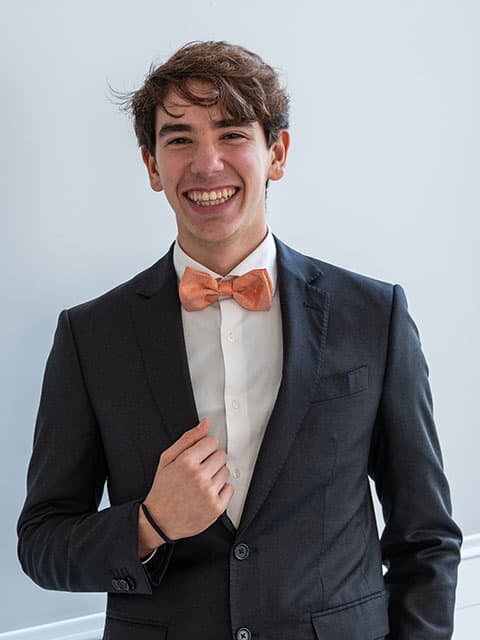 Emanuele Maccotta
Emanuele joined the Year in Enterprise to start a social media marketing agency which aims to help grow smaller brands and acquire new clients for them.
"Going from student to entrepreneur is definitely not an easy challenge, but one I am thrilled to take up. I saw this as the perfect opportunity to take this risk as it is a once in a lifetime opportunity to work on myself and on something I want to build from the ground up.
"I believe that throughout this year I can truly grasp what it means to start a business, and that by experiencing both the fun and the hardships of this process, I can one day share my journey with others."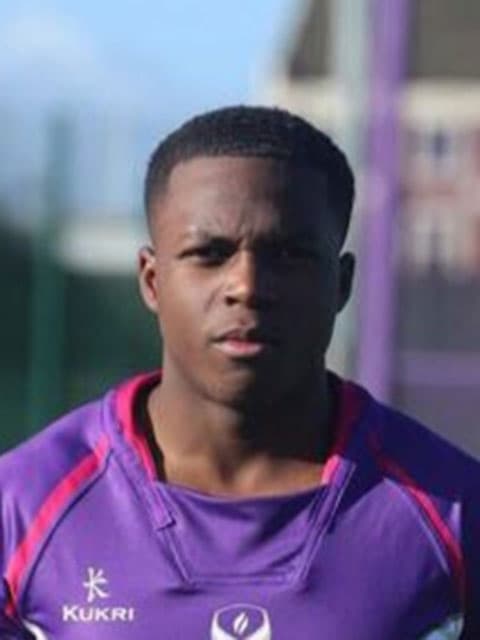 Keita Orelaja - Skouted
Skouted is a brand new social media platform with a twist. Aimed at aspiring footballers, it seeks to bridge the gap between players and scouts.
"Our platform will allow players to upload game footage of themselves which can be viewed and shared socially, whilst also allowing scouts the opportunity to assess videos of players and invite any players that impress to a trial.
"In the UK many talented footballers go unrecognised due to the current scouting system. At Skouted we aim to disrupt this by providing players with greater exposure whilst increasing the talent pool of scouts.
"Growing up with two parents who both run their own businesses, I always knew I wanted to work for myself in some capacity. When I discovered the Year in Enterprise scheme, I saw it as the perfect opportunity to start this journey. The exciting thing about the programme is that you're not alone, there is a group of other like-minded students who are in a similar situation to you."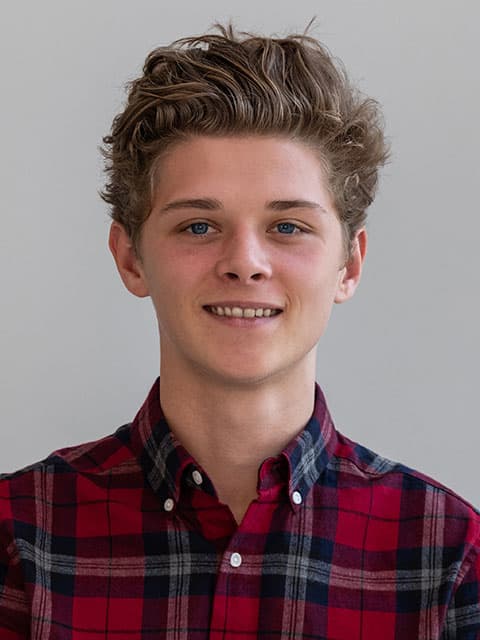 James Middleton - CryptonInsights
James is currently studying for a bachelors degree in Computer Science. He has taken the skills gained from his course to found and develop CryptoInsights, which focuses on cryptocurrency trading, utilising a cross-platform program and artificial intelligence to provide insights on market trends and successful trading strategies.
"I have been interested in starting my own business for a number of years. CryptoInsights is a relatively new idea but by far my best yet. I tried to work on it during the first and second year, but I realised I'd need to dedicate all my energy to progress as I wanted. As soon as I discovered the Year in Enterprise, I had to apply. A group of like-minded entrepreneurs heading towards a similar goal and support from the University was exactly what I needed."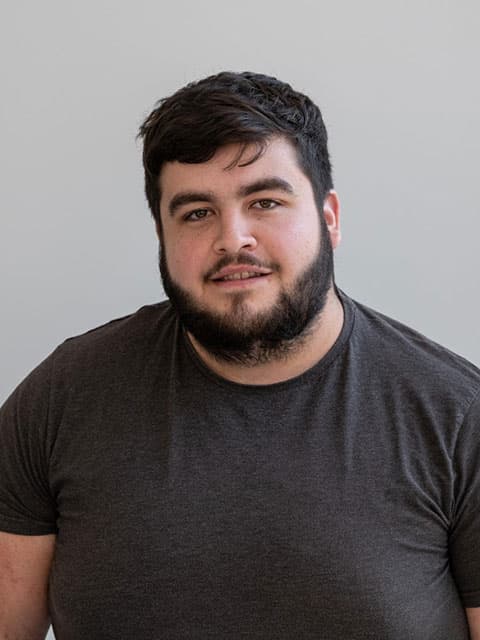 Simeon Calrow
Simeon Calrow's company operates similarly to drop shopping, where he buys stock from generic suppliers, then brands and sells it on Amazon. He utilises the skills gained in his course to analyse what is trending on Amazon and to optimise what he is selling.
"I chose to do a Year in Enterprise as I had just started a small online business and felt with a year of focusing on it and with the support of the University, I could grow it into a much more lucrative business. I am looking forward to the challenges and the ups and downs that come with running a business this year."