Year in Enterprise 2015 to 2018
Meet the Year in Enterprise students from cohorts between 2015 and 2018 and learn more about their businesses.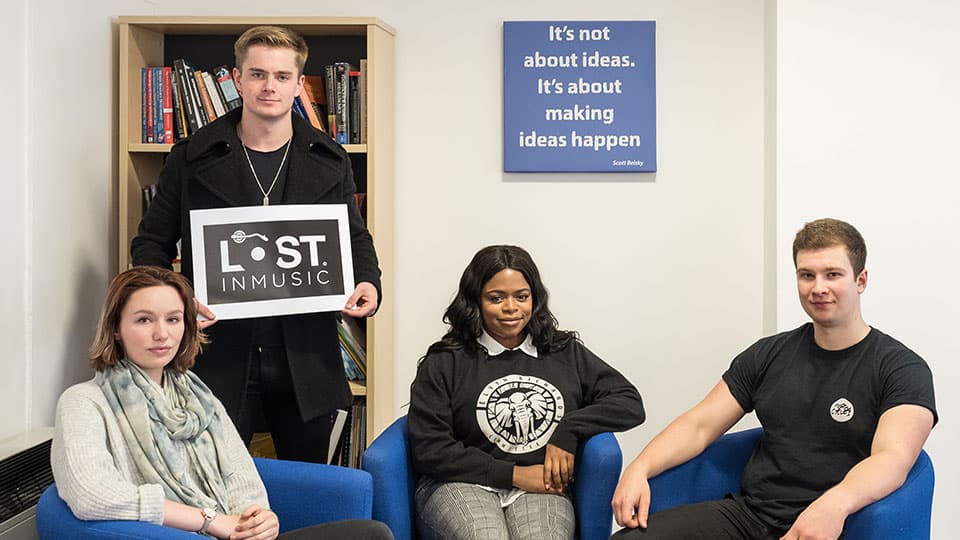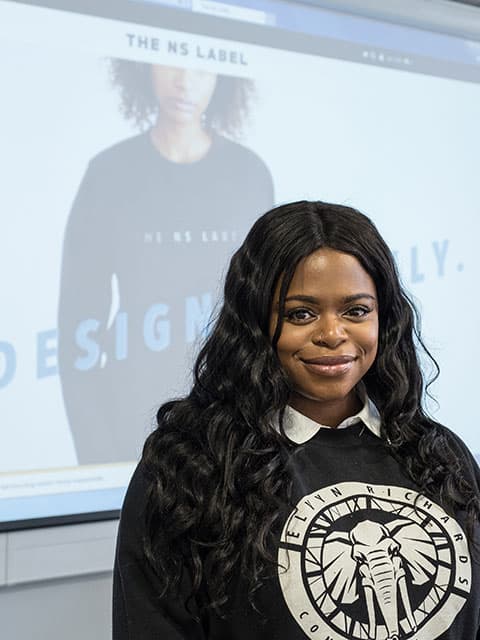 Joksie Adewale - The NS Label
The NS Label is a merchandise design and fashion label aiming to provide university students with stylish and comfortable apparel.
"I chose to do the Year in Enterprise because I knew from day one that the typical 9-5 job wasn't for me. I want to be able to wake up and do something I love for myself every day.
"I've learnt that things won't always go perfectly and according to plan the first time. Being able to adapt in certain situations is a useful skill. I might not have had the freedom to make such big mistakes while working for someone else, so I'm grateful for the opportunity to learn."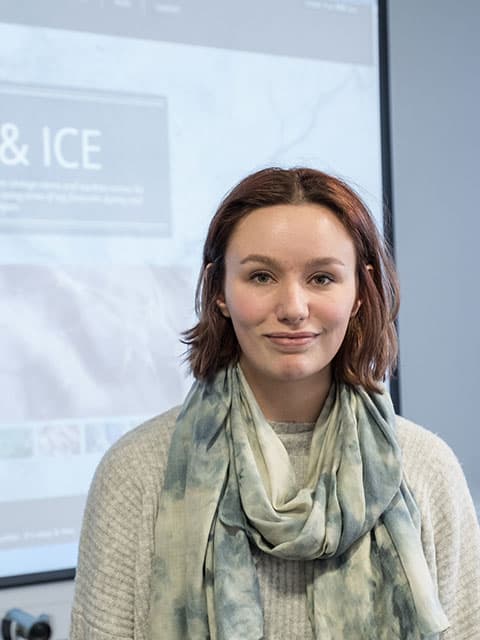 Imogen Wredden - Flour and Ice
Flour and Ice is an upcycled clothing/accessories brand that salvages pre-loved scarves from vintage stores, charity shops and markets across the country and upcycles them using new innovative dying techniques, mostly involving either flour or ice.
"My intention is to create a range of unique, environmentally responsible accessories. I sell online via Etsy and intend to expand to selling via Not On The High Street in the near future.
"I chose to do the Year in Enterprise because I wanted to opportunity to experiment and develop my work while building a profitable business. I have learnt that nothing is as simple as it looks to begin with, and everything takes more time than you expect!"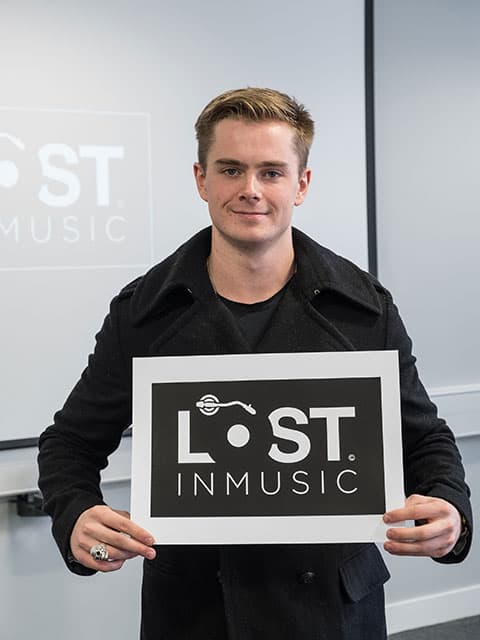 Oliver Watson - Lost In Music Events LLP
Lost In Music Events LLP provides house and techno-focused music events, primarily hiring nightclubs and booking DJs.
"I chose to do a Year in Enterprise as I saw it as the perfect opportunity to make a dream a reality with the help and expertise of my university and the excellent guest speakers. I wanted to use the year to get the foundations in place for Lost In Music so that after university I can hopefully do this for a living.
"So far I have learnt a lot with regards to all areas of business. I've learnt how to use social media effectively, how to plan for the future, and how to actually set up a business and work out how to scale it up. I've learnt to see the positives in what I'm doing and realise what I've achieved so far and what I need to focus on to continue and push the business forward."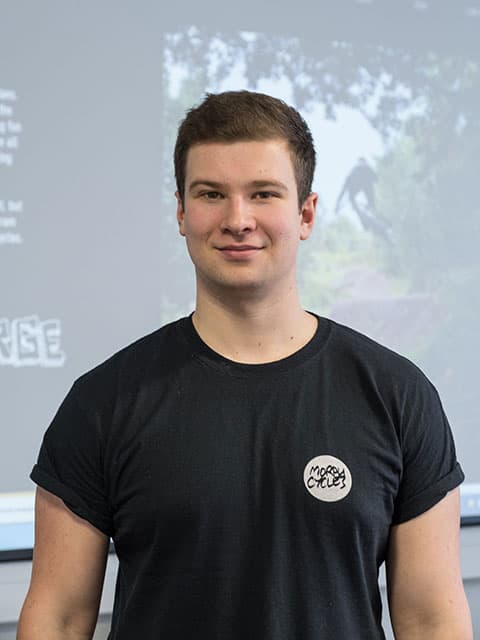 Tom Bugler - Morph Cycles
Morph Cycles is a start-up mountain bike company that is striving to create a frame specifically for the UK market.
"I did the Year in Enterprise because I wanted to expand my knowledge of mountain bike frame design, improve my skills as a designer and engineer, and hopefully start a company that is going to be successful and that I can grow and work in for the long term and learn about running a business first-hand."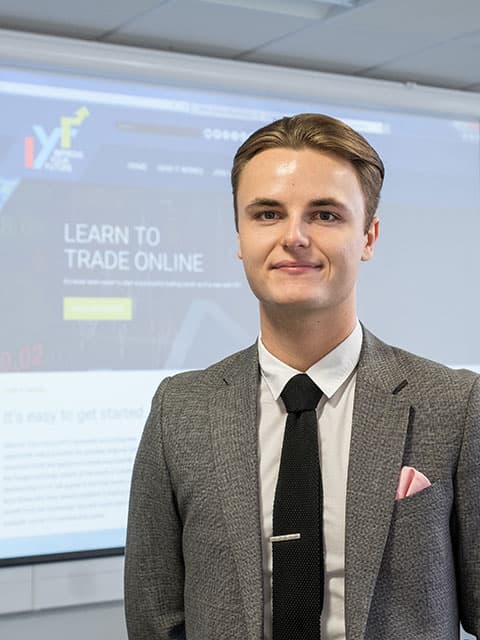 Jake Lee - Improve Your Future Trading
Improve Your Future Trading was founded by Jake Lee to provide the 'absolute beginner' with all the necessary tools and guidance to begin successfully trading on the foreign exchange market at the touch of a button.
"We provide various products such as basic and advanced training, short and long-term trading ideas, our IYF Forum, and market news and analysis.
"I chose to take a year out of university because I have such a great opportunity to take advantage of a gap in the market in the Forex trading industry. I have strong vision and ideas, and with the correct work ethic and time dedication, I know I can create something very innovative and special."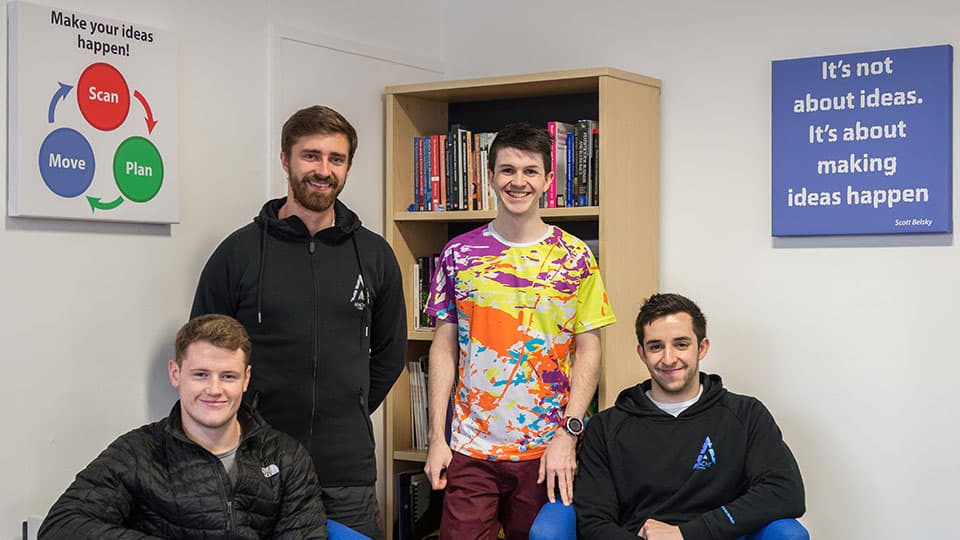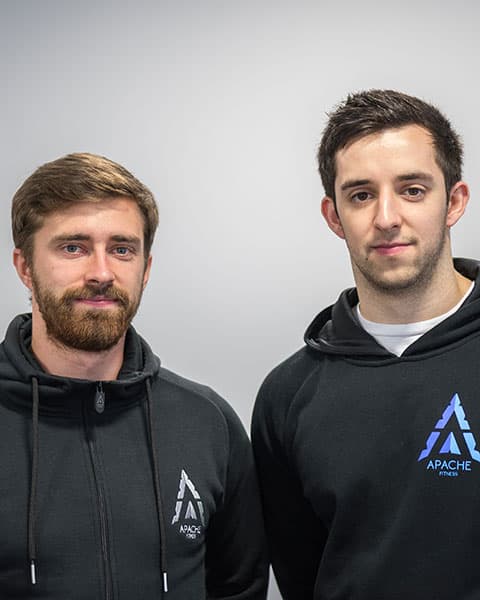 Drew Dridge and Barney Galiffe - Apache Fitness
Apache Fitness is a start-up brand which specialises in high quality fitness apparel. We want to help you look and feel good when doing whatever training or sport you choose. It's not only important to us that you look and feel good; we also want it to be affordable to everyone.
"We chose to do the Year in Enterprise as we felt it was the perfect time to take the 'risk' of starting our own company. Being able to learn and adapt first hand to the unknown is an incredible skill to have, and the feeling of working for yourself cannot be matched.
"We've learned that nothing needs to be rushed, the best things will often take time, but when the time is right you have to put everything into it.
"The support from the placement course was brilliant, with everything you need to know being covered and any questions answered in no time. Guest speakers from a variety of companies helped us learn and pick up tips that worked for us. As well as this, they are constantly looking to improve and support us and our company!"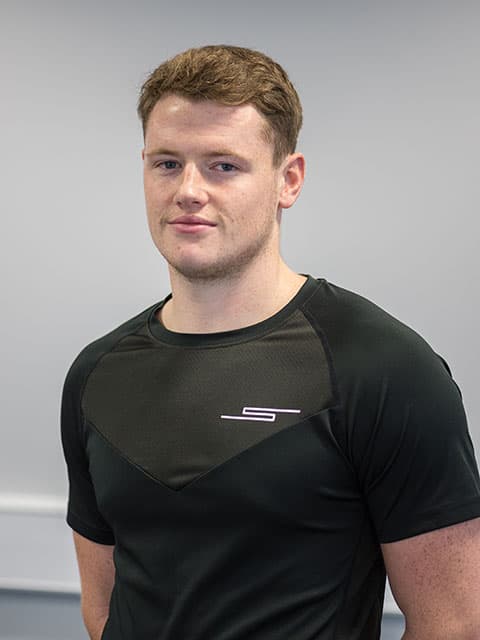 Tom Regan - Stacc Performance
Stacc Performance intends to combine innovation, style and dedication within sport, in the pursuit of excelling athletic performance.
"Choosing to do a Year in Enterprise turned out to be a really great opportunity as it allowed me to experience the process of starting up and operating a business first-hand, whilst having the support and the relevant knowledge of our tutors on hand.
"Working for myself during the Year in Enterprise really allowed me to obtain a new set of practical skills from the working world that I could then go on and apply to my final year studies. This placement course provided the valuable experience of interacting with like-minded driven individuals and visits from guest speakers from diverse backgrounds and industries. The year has encouraged me to pursue my business venture whilst providing me with a vast amount of guidance to aid my personal development."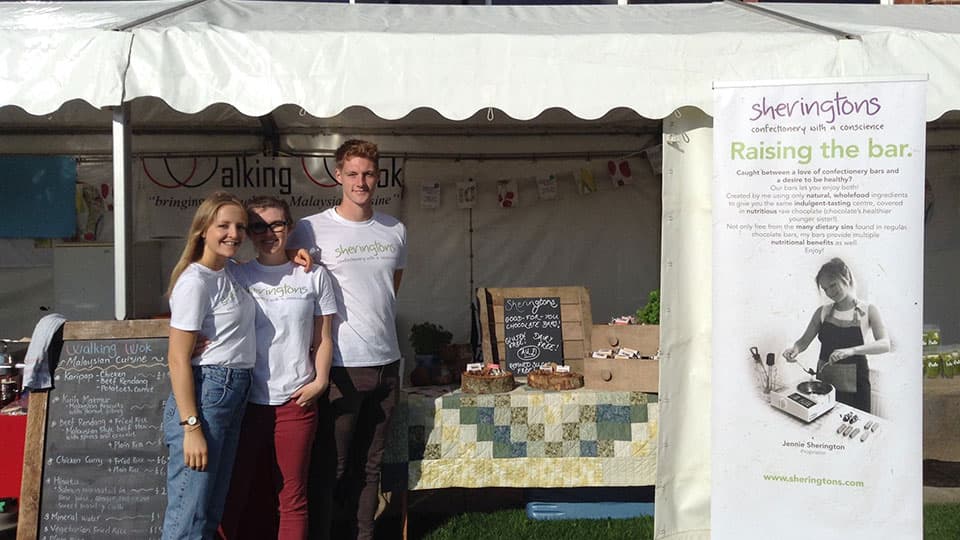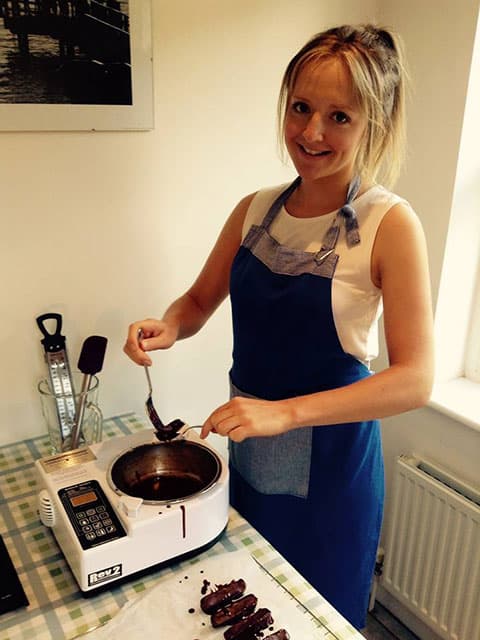 Jennie Sherington - Sheringtons Chocolate
Sheringtons Chocolate is a confectionary business that aims to reduce as many barriers to healthy eating as possible.
"I studied International Business at Loughborough and felt uninspired to go to a large corporate business and choose one 'department' to stay in for the year – I wanted a broader range of experiences and to apply my degree in its most real sense. I also got to channel my entrepreneurial streak into a project I was extremely passionate about (health and tasty eating) which meant every day was completely inspiring and fun!
"My business was built around this:
Problem: a love of confectionery vs a desire to be healthy
Solution: reinvent traditional chocolate bars using nutrient-dense, 'clean' ingredients to boost your energy levels and health!
"Loughborough helped me to create and prepare my business plan and gave me the confidence to convert this image of what I wanted my placement year to be in my head into a reality."