How banking can develop to create a fairer and more sustainable future
16 June 2023

10am - 11.30am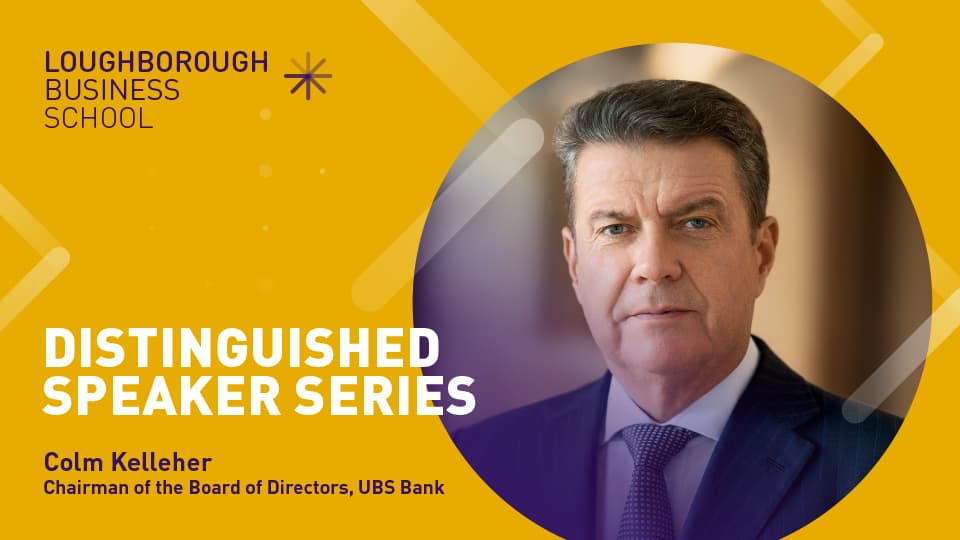 Loughborough Business School is pleased to announce that Colm Kelleher, Chairman of the Board of Directors at UBS Bank, will present at an upcoming lecture on campus this month.
'How banking can develop to create a fairer and more sustainable future' will kickstart the School's distinguished lecture series, a new initiative following its recent rebrand and the launch of its Progress with Purpose ethos.
The lecture takes place on Friday 16 June from 10am-11.30am in the Loughborough Business School Hub, including time for a Q&A session at the end. Refreshments will also be provided.
Colm is renowned for his 30-year career with Morgan Stanley, where he served as President until 2019 overseeing both the Institutional Securities Business and Wealth Management segments of the organisation. During the global financial crisis, he held the position of CFO and Co-Head Corporate Strategy from 2007 to 2009.
He has solid leadership experience in banking, with excellent relationships around the world. He has a deep understanding of the global banking landscape and broad banking experience across all the geographic regions and major business areas in which UBS operates.
Loughborough University's Chancellor Lord Seb Coe will also be in attendance to introduce Colm at the start of the event.
The event is free to attend and open to all.
Contact and booking details
Booking required?

Yes