Para-Athlete Retirement: Insights, Support, Management
Project PRISM
THE QUESTION: What do para-athletes do after they leave sport? Athletes retire from sport for a number of reasons. Some leave sport having achieved their goals and ready to pursue new opportunities. Others have 'unplanned' retirements due to injury or deselection from the team. Whatever the reason, the Performance Lifestyle Practitioners at the English Institute of Sport endeavour to support athletes in their transition 'out of sport.'
A key aspect of supporting athletes in their transitional journey involves exploring 'what is next' and assisting athletes to consider all the opportunities available to them.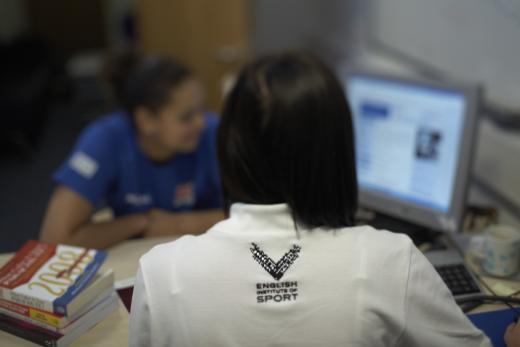 THE CHALLENGE… We don't actually know thatmuch about the retirement experiences of Paralympic athletes. There is no existing research on what para-athletes do after sport.
Do they find jobs?
Do they return to education?
Did their sport experience help them to enter the job market?
What advice would they provide to current para-athletes about preparing for life after sport?
What advice would they provide to employers looking to hire retired para-athletes?
Project PRISM aims to answer these questions and more.
HOW WILL THE RESEARCH BE USED? This research is intended to assist the Performance Lifestyle Practitioners at the EIS, and the wider athlete services team better understand para-athletes' journeys following retirement from high performance sport. The findings from this study will help to maximise and plan support opportunities and activities for para-athletes currently 'in sport' to ensure a successful transition 'out of sport.'
WHO IS DOING THE RESEARCH? This research project was led by Dr. Andrea Bundon, a researcher at the Peter Harrison Centre for Disability Sport at Loughborough University, working in collaboration with the Performance Lifestyle team at the EIS. Please contact the PHC at phc@lboro.ac.uk or contact Andrea at andrea.bundon@ubc.ca
(This project has been approved by Loughborough University's Ethics Committee. Project reference #: SSEHS-1812)