Improving physical activity in spinal cord injury
The role of design and aesthetics within rehabilitation facilities.
It is well established that regular participation in physical activity has significant health benefits. However, people with spinal cord injury (SCI) are one of the least active populations globally.
There are multiple barriers to physical activity in this population, including a lack of accessible opportunities, high costs, and inadequate transport options.
Research in this area has primarily focused on the barriers to physical activity faced by community-dwelling adults with SCI. However, no research has yet examined how physical activity might be affected by the architectural and aesthetic environment of healthcare settings.
The influence of design on attitudes toward physical activity
The overarching aim of this research is to investigate how interior design and aesthetics within rehabilitation facilities influences attitudes toward physical activity following a SCI.
To achieve this, we are undertaking several projects to understand how hospital interior design is currently considered in relation to facilitating positive attitudes toward physical activity within long-stay rehabilitation units.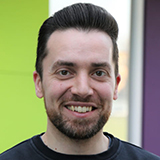 David's research focuses on digital interventions to improve physical activity and reduce noncommunicable disease risk in adults with physical and sensory disabilities.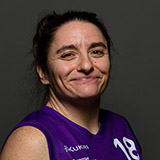 Lynsey's research focuses on the barriers and facilitators to physical activity following spinal cord injury. Lynsey also competes in wheelchair basketball for Loughborough Lightning.