Electrification
Our research to optimise energy storage and electrified powertrain requirements of electric vehicles is crucial to accelerate their adoption, enabling the UK to lead innovative manufacturing and achieve net zero targets.
Digital engineering for electrification is key to these goals, exemplified by our partnership in the Institute of Digital Engineering Virtual Vehicle Integration and Development (ViVID) project which includes £1 million for new test facilities that will be integrated into electrified powertrains facilities at Loughborough.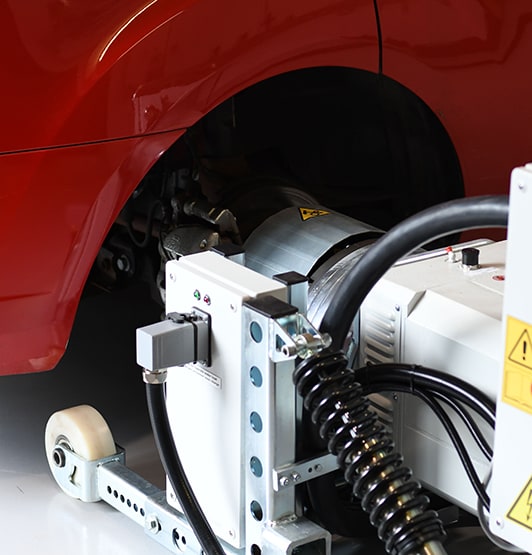 Accelerating vehicle electrification
We are part of a £39M project to bring future generations of electrified vehicles to the market faster by replacing expensive engineering prototyping with VDE methods, enabling significant CO2 reductions in commercial fleets. The ViVID (Virtual Vehicle Integration and Development) project is co-funded by industry and the Advanced Propulsion Centre. Led by Dr Georgios Mavros, our role is to push the boundaries in the modelling and simulation of electric components – batteries, motors, and power electronics – to offer systems level integration.
Transforming the hydrogen car industry
In partnership with Tianjin University, we have created a computer simulation program which allows car manufacturers in China to virtually test hydrogen fuel cell engines instead of building expensive prototypes. The digital platform has significantly sped up the research and development process and reduced costs for several automotive and fuel cell companies, including FAW (First Automotive Works), SHPT (Shanghai Hydrogen Propulsion Technology) and Sunrise Power.
Hybrid electric powertrain design
We are part of Jaguar Land Rover led collaboration to design hybrid electric powertrain for greater reductions in CO2. The APC Innovate UK-funded research has developed an innovative engine-mounted e-machine delivered onto a shorter 6-cylinder petrol powertrain which will deliver a 7% cut in CO2.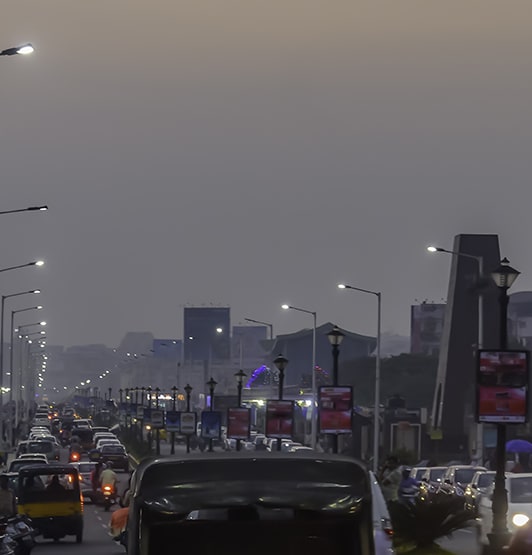 Electric vehicles for India
Our expertise in the operation and management of lithium-ion batteries, environmental test facilities for battery modules and advanced battery analysis techniques is aiding the development of battery propulsion systems that can withstand the heat in India. In collaboration with researchers in India, this RAEng-funded project centres around the conversion of a conventional Indian four-wheeled vehicle from combustion to battery electric. The converted vehicle will be used as a research testbed and teaching tool to better understand the demands of electric vehicles in India.
Battery in the loop system and demonstrator
Hardware-in-loop testing can be used to reduce development times in the automotive industry, by connecting a lithium-ion battery through a computer interface to a hybrid electric vehicle simulation. This setup allows batteries to be tested under representative driving conditions without the need for full vehicle testing. The technology can be used during the vehicle development cycle to investigate how design alterations will affect battery range, lifetime and thermal performance.
Advancing aircraft propulsion
There is an increased focus on the R&D of hybrid technologies, alternative power sources for aircraft, including fuel cells, hydrogen combustion, as well as next generation of low-emission turbofans fuelled by conventional jet fuels or new, cleaner synthetic or biofuels. Several companies are already developing small electric aircraft. Innovation will be achieved through hybrid aircraft that combine current turbofan engines with new electric propulsor systems. But for more frequently used large aircraft, jet-fuelled turbofans remain the current viable solution.
Decarbonising high-speed bi-mode trains
The electrification of routes will not completely decarbonise trains because the way energy is currently generated in the UK emits carbon dioxide. We have developed a novel solution for reducing the carbon dioxide output of bi-mode trains. The intelligent controller factors in the diesel engine, the generator and other power electronics components within the train and devises a set of inputs that minimise the total carbon dioxide emitted (while ensuring the train runs to schedule).
The experts below represent the broad interests of our researchers in electrification. We look forward to hearing from you.