'We are dealing with an incident'
Effective crisis communications is essential during a CBRN incident to ensure casualties, the wider public and the media receive appropriate information and advice.
But in the midst of a CBRN crisis where there may be low public knowledge alongside high levels of anxiety, finding the best way to reach audiences of different cultural and ethnic backgrounds, and with varied information-seeking patterns and abilities, is a major challenge.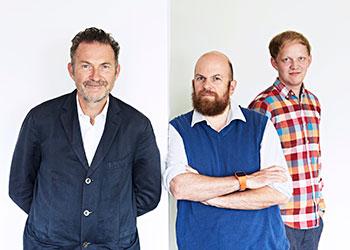 As part of the TOXI-Triage project Professor John Downey and Dr David Smith from Loughborough University's School of Social Sciences, along with Dr Rob Dover, are producing new recommendations to guide official communications during a CBRN crisis.
As well as setting out the standards for clear and compelling communications during an incident, the team will develop guidelines to help ensure any official messaging during a CBRN crisis is sensitive to cross-cultural and social factors.
To help them develop the gold standard in crisis communications the research team have been assessing and diagnosing some of the issues which responders have faced in recent CBRN and similar incidents.
They found that although timeliness is a key element of best practice in crisis communications, it is often overlooked in the immediate aftermath of an incident, when certainties are scarce and responders feel a duty towards accuracy and comprehensiveness.
The team is also in the process of conducting interviews with representatives of various faith groups, experts, end users and practitioners to capture their views, opinions and suggested recommendations about CBRN processes.
A key focus for the team is to explore the security and ethical considerations concerning the dilemma between the privacy-by-design principal and the need to establish situation awareness, communicate directly and trace and track casualties in CBRN incidents.
Ultimately the team will create a new set of recommendations that will help ensure a timely and accurate, as well as culturally and socially sensitive communications strategy is implemented during a major incident.