TOXI-Triage
Revolutionising the way emergency services across the world tackle life threatening incidents
Research led by Loughborough University seeks to set the new global 'Gold Standard' for how emergency services should tackle a chemical, biological, radioactive, or nuclear (CBRN) incident.
In an age where a CBRN emergency, both accidental and deliberate, poses a real threat to society, new integrated systems and technologies are needed to aid first responders and enhance the protection of citizens.
The multi-million pound TOXI-Triage project, which brings together experts from across Europe, is creating novel ways to give effective and diagnostically sound medical and toxic assessments to the casualties of a CBRN event amid the confusion, disorder, and dangers it would bring.
These new technologies and systems will revolutionise the way emergency services across the world tackle a CBRN incident.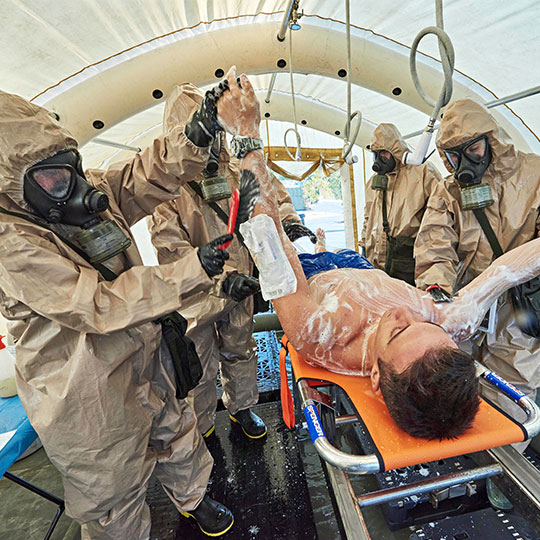 Putting the TOXI-Triage technologies to the test in Athens
The TOXI-Triage project team joined forces with the Greek Ministry of National Defence to run a full scale field trial of its mass casualty diagnostic technologies and systems.
Read more