Dr Richard Hodgkins, a Senior Lecturer in Physical Geography in Loughborough University's School of Social Sciences and Humanities, discusses the importance of COP27, its potential impact on the UK and beyond, and what we can expect to see at the event in a new Loughborough University video.
The video is part of a series of climate-related content being shared by the PR team during COP27 to highlight Loughborough's expertise and research in this area.
Dr Hodgkins' CO27 explainer video can be viewed by clicking the YouTube video, and some of his answers are shared below.
What is COP27?
COP27 is the latest instalment of the annual events known as the 'Conference of the Parties', says Dr Hodgkins.
These are conducted within the United Nations Framework Convention on Climate Change and the process by which the nations of the world – almost all of whom are signatories to the Convention – come together to negotiate reductions in greenhouse gas emissions.
COP is a chance for experts to come together to agree on coordinated action to tackle climate change and deliver on the Paris Agreement – which sets out a global framework to avoid dangerous climate change by limiting global warming to well below 2°C and pursuing efforts to limit it to 1.5°C.
Issues discussed at COP27 may be very wide-ranging. For example, they may range from 'monitoring' - how we collect information, how we keep track of who is reducing and how they are doing it, to 'finance' - how countries in the developed world, which have already contributed the great majority of total greenhouse gas emissions, can support countries from the developing world that have made very small contributions so far.
Why should people care about COP27?
It's a process that affects every single person on the earth, we all breathe the same air, and all have a common interest in the health and habitability of the planet.
We've seen lots of climate-related extreme events in 2022, we've seen extraordinary heat in many parts of the world - that's including Europe, of course, and we had record-setting temperatures in the UK this summer.
We've seen incredible drought in China, we saw terrible floods in Pakistan and Nigeria, and I'm sure a lot of us saw pictures of rivers throughout Europe that have dried up as well.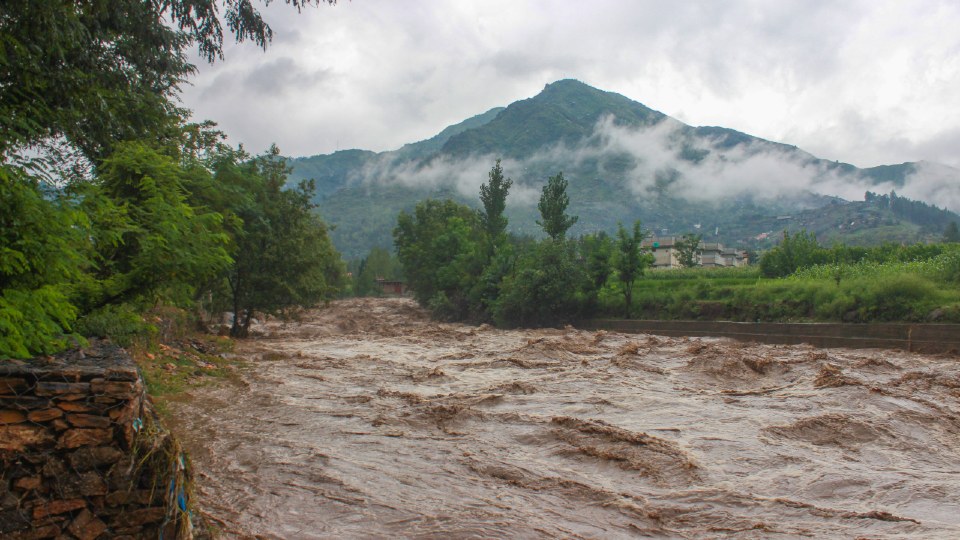 Flooding in Mingora, Pakistan, in August 2022.
The impact on all of us is potentially very severe and even if we don't experience floods or droughts ourselves, sooner or later we will probably end up paying in the price of, for example, food, energy, or other aspects of our living expenses.
Is COP27 a particularly important COP meeting?
Yes, it has the potential to be. There are a number of reasons for this.
First of all, after COP26 in Glasgow last year, the climate pact that emerged requires countries to revise or update their nationally determined contributions – their plans for decarbonising their economies.
Those are due to be updated by the end of 2022, and though there wasn't a specific target for COP27, this will inevitably be a point that crops up.
In addition, being held in Africa there will be a special focus on that continent, which has historically made an almost negligible contribution to global emissions yet stands to suffer a huge loss from the impact of climate change extremes.
So issues around climate finance and what is known as 'loss and damage' (the impact of extremes that can't be accounted for by other mechanisms or unavoidable extremes) are topics that are likely to be front and centre at the COP.
At the same time, the political environment around COP27 is potentially a lot more challenging than that at COP26.
There's a lot of tension between the US, China, and Russia, and the political environment doesn't seem very conducive to cooperation.
Nevertheless, it is one of those occasions where all countries of the world do come together, and we hope they can take some inspiration and move towards cooperation because there's a world at stake.