17 Mar 2023
What is Reinforced Autoclaved Aerated Concrete (RAAC) and why are people concerned about it?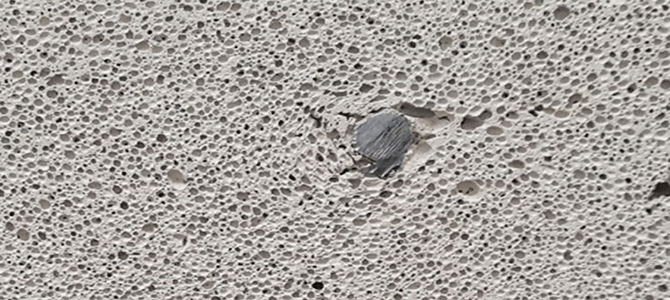 In the wake of recent news items warning of school buildings in England being at risk of collapse, Professor Chris Goodier, an expert in Construction Engineering and Materials, explains what 'RAAC' is, why it is considered a safety risk, and what is being done nationally to address the issue.
Professor Goodier is part of the Loughborough team that leads a major national research project on RAAC funded by the NHS and advises several other major government departments.
He appeared on ITV News on the 16 March discussing RAAC and features in the ITV online report
RAAC and its history
Professor Goodier said: "Like many countries, the UK has an old building stock, which needs to be adequately repaired and maintained. In the post-war period the country built numerous new buildings with a variety of different methods, many of which are now feeling their age.
"One innovative construction material and process was RAAC: Reinforced Autoclaved Aerated Concrete, which is an aerated lightweight cementitious material with no coarse aggregate; the material properties and structural behaviour therefore differs significantly from 'traditional' reinforced concrete."
"Tens of 1000s of these structural panels exist across a broad cross-section of buildings, many constructed in the 1960s and 70s, and many are showing signs of wear and tear and deterioration. The vast majority form the roof of the structure, usually flat, and hence are difficult to access, survey, maintain and replace."