Will Shannon - A Public Workbench
The Handicrafts Artist Residency 2019/20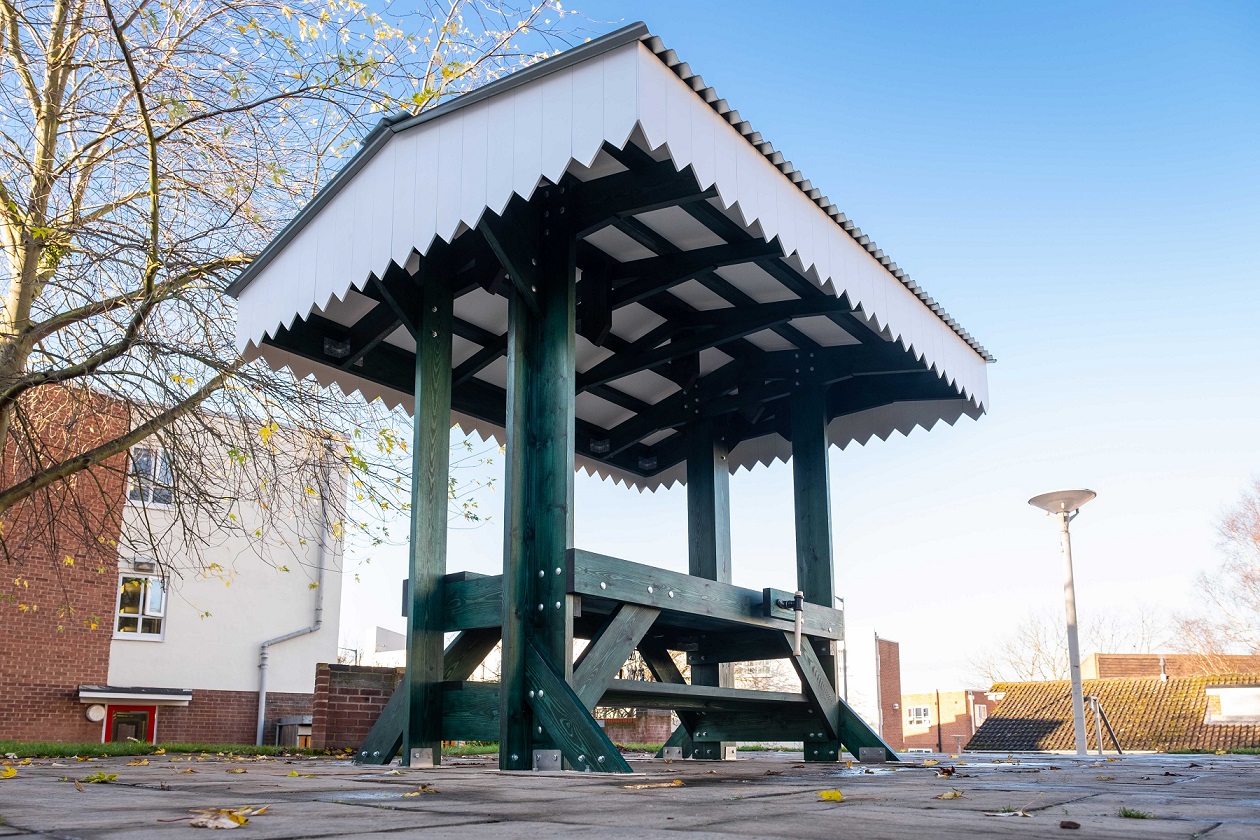 Each year we invite an artist to be our Handicrafts artist in residence, researching and taking inspiration from the history of the Handicrafts Unit at Loughborough to produce a new piece for the University's art collection. The artist is encouraged to work with current students at the University during the process.
Will Shannon was the Handicrafts artist in residence for the academic year 2019/20. We invited Will to re-imagine the Handicrafts history and develop something that will be useful to the current campus. Will was interested in considering the tools and machinery that facilitated the furniture that was produced as part of the Handicrafts Unit. The workbench can be considered the beating heart of any workshop and Will decided to explore designs for a public workbench on campus – a place to develop skills and share knowledge and a reminder of an important piece of the University's history.
Before finalising his designs, Will ran a day-long session for students as part of Co-Lab week (Jan 2020). This session was part consultation and part practical workshop, to start exploring what the alternative uses for the workbench might be and to see if they would influence the overall design. Students were brought together to share simple skills and practical knowledge to tackle the making of basic furniture items. Alongside this, they engaged in conversation about how the concept of a public workbench could be expanded and explored its alternative uses conceptually, metaphorically or practically.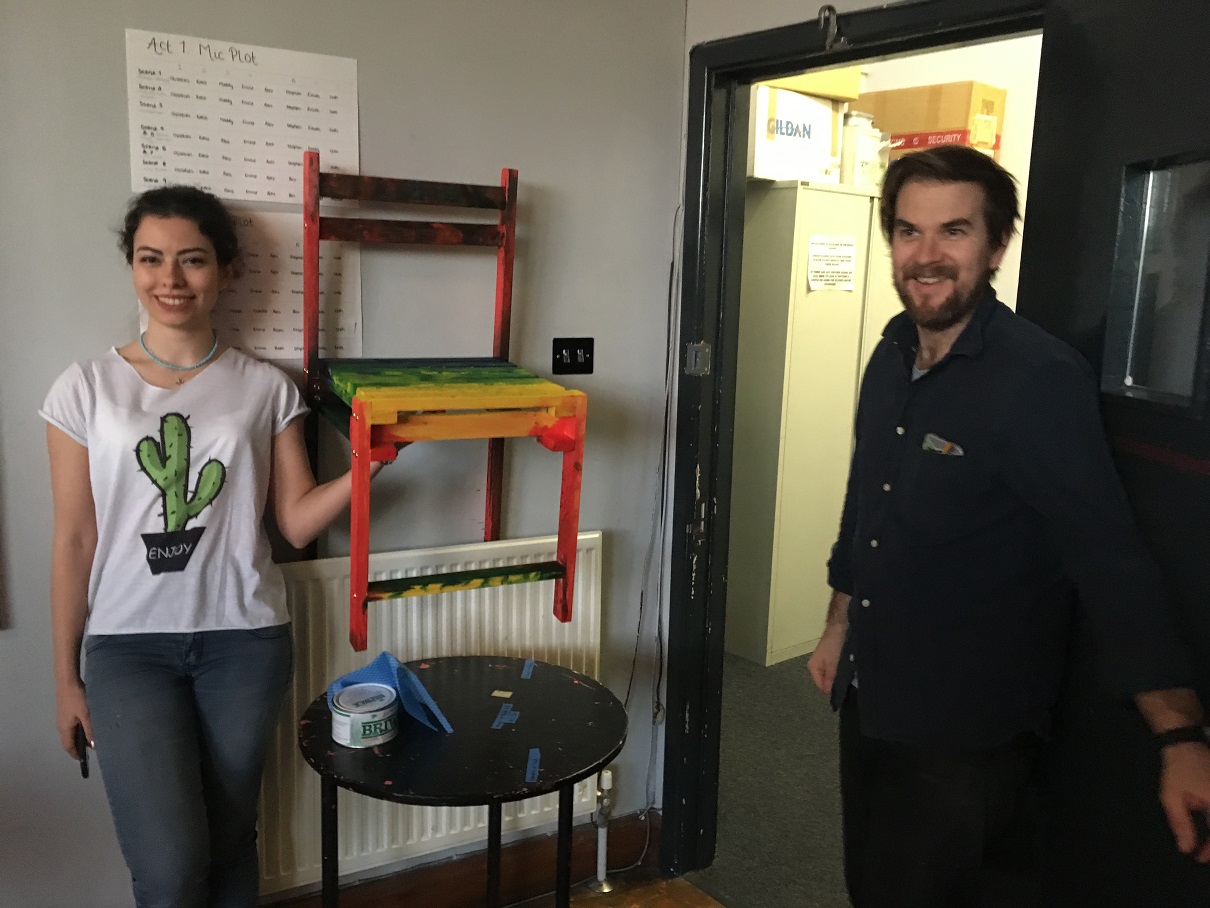 The finished workbench was installed in November 2020 in the student village on campus (near Telford Hall, visible from the library and University Road) and is a piece to be enjoyed and used by students and staff alike. Its use is open-ended; it has the facilities to be used for furniture making, bicycle repair, a market stall, ad hoc exhibitions or as shelter from the rain. When not in use it will sit in homage to the makers of the past and the imaginary workspace they might have inhabited.
The workbench is equipped with a vice and a selection of simple tools and we encourage students and staff to make use of this workspace as and when they need to. There is no need to book, just turn up. We are looking forward to making use of this workbench in our future programming. If anyone would like to find out more or is interested in using the workbench for a particular project or event then please email us at luarts@lboro.ac.uk.
History of The Handicrafts Unit
The Handicrafts Unit at Loughborough was established in the 1930s. Here, students were trained in furniture making and produced items that were used, and are still used, within the fabric of the University. It is celebrated because it was led by two of the most famous proponents of the Cotswold School - Peter Waals and Edward Barnsley who ensured that the work was of a high quality. Students were expected to dedicate time each week to practice and had to make their own bedroom sets consisting of drawers, chairs, wardrobes and bookcases. Often, the students would carve their initials into the finished pieces; Loughborough's current Vice-Chancellor Professor Robert Allison's father's work was discovered amongst the collection.
Loughborough also has a reputation for self-sufficiency with students historically being involved in the design and construction of key features of the campus. Some of these remain today such as the cricket pavilion, but they also built an open-air swimming pool, a chicken coop and a radio station, with students working on everything from design to build.
About Will Shannon
Having previously studied fine art Will Shannon graduated from the Royal College of Art Design Products course in 2010. Since then he has developed a design practice which combines the roles of designer and maker. A great believer in working intuitively his designs are often a response to local sourced materials.
His work spans the disciplines of Craft and Design and he has worked with clients that include the British Council, Unilever, Design Museum, Jerwood Foundation and the National Trust.