Ian Giles LGBT+ histories project
Artist Ian Giles is working on a new project that engages with the current LGBT+ Association.
Ian's artistic practice often makes visible interesting LGBT+ histories, involving a direct engagement with a specific geographical community, and mirroring local LGBT+ histories with key historical moments. For this project Ian has been researching Loughborough's LGBT+ history, and how it is represented within the University archive, alongside developing a specific project that will take place as part of LGBT+ History Month.
The event will take place in February and will playfully make visible histories personal to Loughborough (that have in part been secured via a call out to the Alumni) alongside important events that have taken place at the same time, that have sought to achieve sexual equality.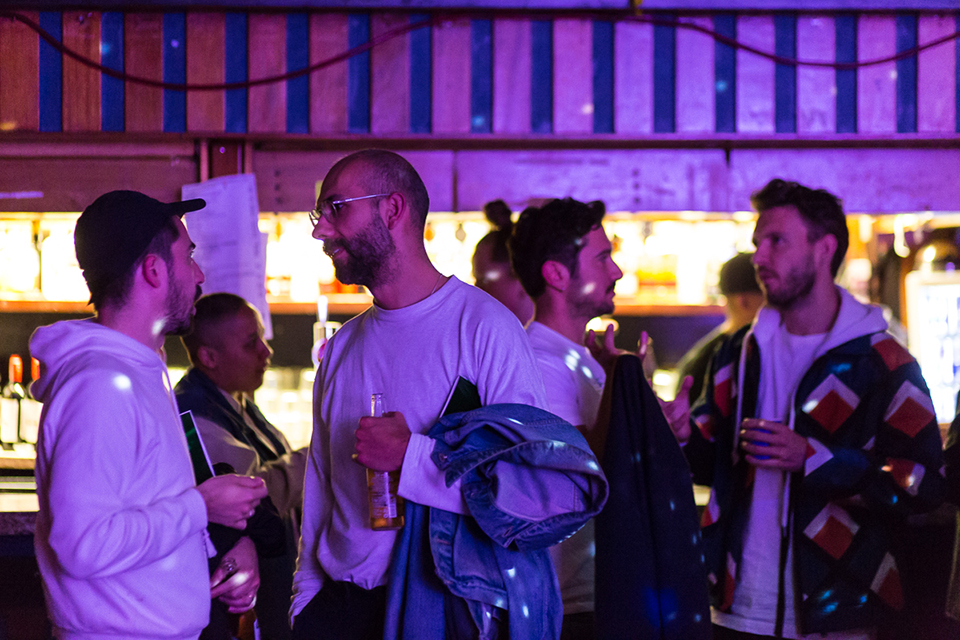 Image: Ian Giles, Trojan Horse / Rainbow Flag, Screening at Bethnal Green Working Men's Club, presented by Gasworks, London, 2019.
Photo by Rob Harris