Reclaiming The Narrative - The Chronicles of Black Joy podcast
Launched in late October 2021, The Chronicles of Black Joy was a Spotify podcast series developed by recent Loughborough graudate Rennae Walker.
As Producer, Rennae developed the concept and gathered work from students who wanted to create new audio and written work for the platform. The audio releases on 'Reclaiming the Narrative: Chronicles of Black Joy', offered a different narrative to the black British experience that is often perpetuated in the media, popular culture and even institutions. The platform was celebratory, presented work rooted in blackness, identity and, most importantly, joy. Rennae presented work by a collective of dynamic artists who have been using their art to inspire and provoke conversation on how multi-dimensional Black British identities are, and also partnered with an array of emerging black writers/students from Loughborough University, each sharing their creative stories on identity beyond struggle.
"Too often the narratives of the Black British experience perpetuated is one tainted with trauma and struggle. This is true for our experience as a people and should not be negated. And though we're still on a journey of healing from and combating racial trauma this does not make up our whole identity; leaving little room for black stories of joy. And there is so much joy in being black that is seldom expressed."
Below you can listen to the full podcast series and read about each artist and their respective work, speaking on black joy and its meaning to them.
Episode 1 'Ayomide' by Lanaire Aderemi
Ayomide, is a sonic collage that explores the joyous moments and memories of three generations of Black women.
The short story was written and performed by poet and playwright Lanaire Aderemi, featuring two important women in her life, her mother Adebimpe Aderemi and her grandma, Adenike Sangosanya.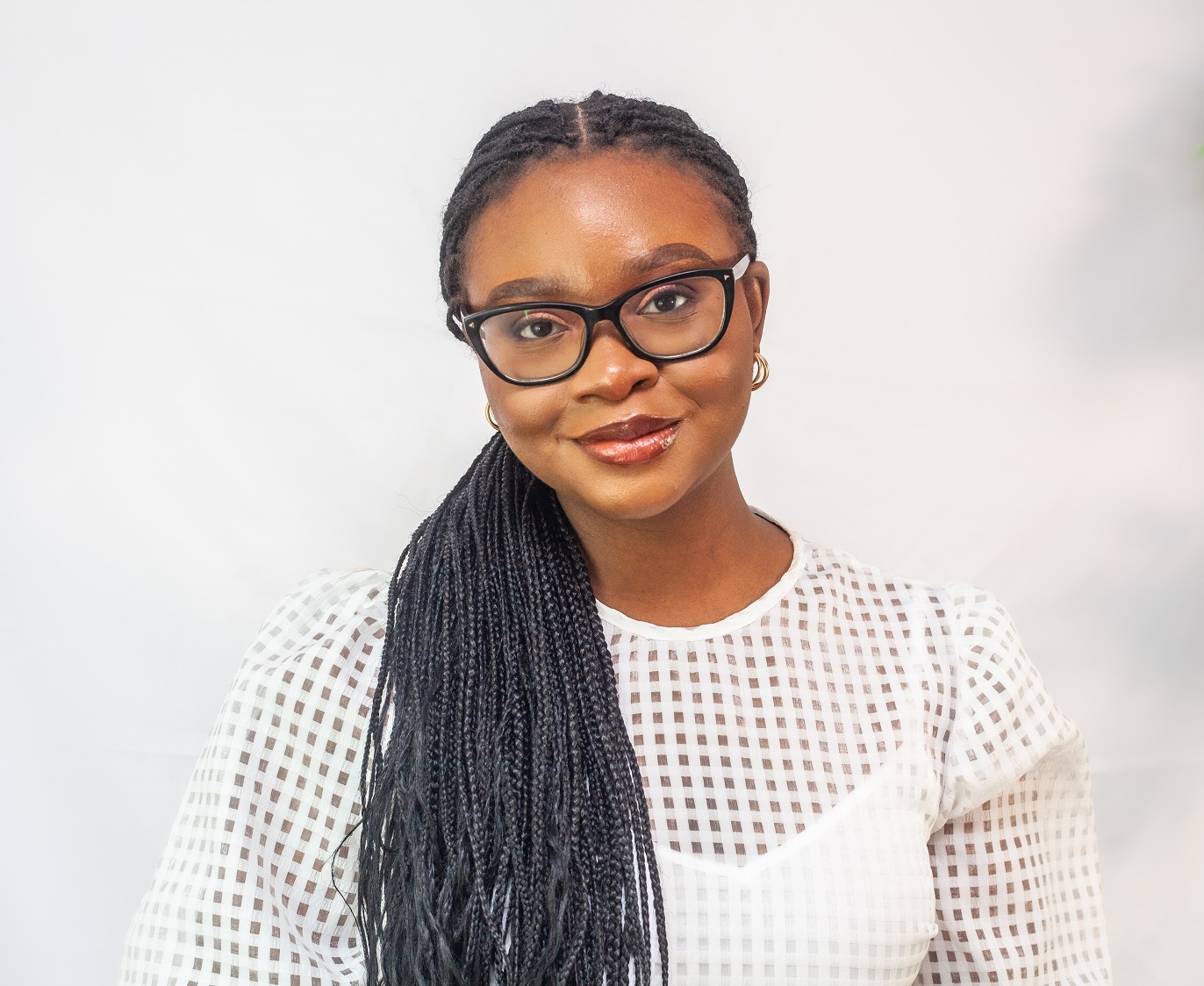 About Lanaire
Lanaire Aderemi is a poet and playwright committed to amplifying and archiving untold stories. She graduated with a First Class in Sociology and an MA in Creative Writing from the University of Warwick. She is the recipient of the 2019 Shoot Festival Artist Development Award and the 2020 Peter Gutkind Prize. In 2017, she self-published her poetry anthology 'of ivory and ink' which was later adapted into a play called 'an evening with verse writer' (Tristan Bates, 2018). Her award-winning play 'an evening with verse writer' (Warwick Arts Centre, 2019) was adapted into a film and screened at 'story story festival'. Alongside writing, she has written and directed films which have been screened at 'change your style' and 'story story' festival. Her work has appeared in The Republic, BBC, Tate Modern, Birmingham Rep Theatre, Theatre Absolute, 20.35 Africa anthology and Africa Writes. She is currently a PhD candidate in Literary Practice at the University of Warwick.
Episode 2 'Litmus' by: N/A Oparah
This piece is a consideration of black joy through the lens of what remains, what survives and what doesn't—and the small, important signs that resilience and beauty are still happening.
The piece is recorded in situ. It is meant to sound layered—a part of something else. The song is looped, on repeat, with the static of life underneath to remind listeners that when stolen and stripped from its world, some presences, once free and joyous, can become robotic, corrupted, artificial, and thinned.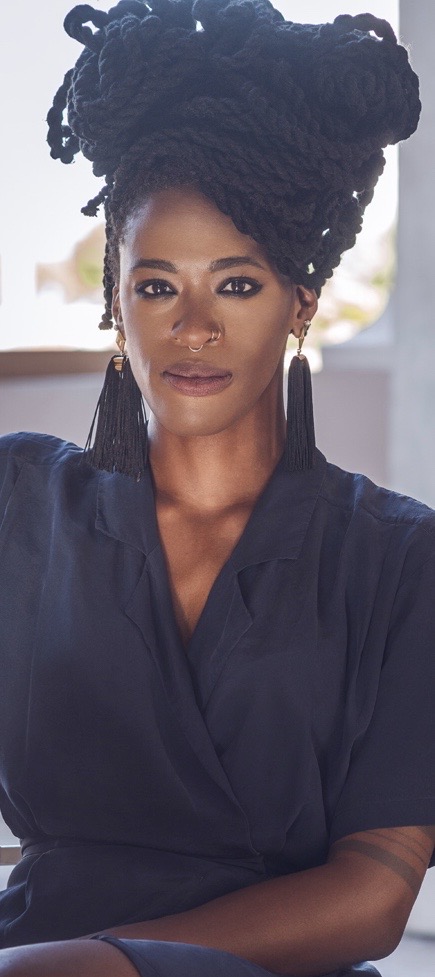 About Ngozi
Ngozi "N/A" Oparah is a queer, first-generation Nigerian-American writer, artist, and researcher. Her debut novella, Thick Skin, was published by KERNPUNKT Press in April 2021. Her other work has appeared in Fictional International, Madwomen in the Attic, Five:2:One, ANMLY, A Velvet Giant (Best of the Net Nomination), Foglifter (where she is currently a prose editor), and other journals. N/A has received residencies in writing, art, and narrative media from Can Serrat in El Bruc, Spain and Proyecto Lingüistico Quetzalteco in Xela, Guatemala.
N/A is currently on tour as a performing artist in Satelliser: A dance for the gallery. She holds an MFA in Creative Writing from California College of the Arts and a B.S. in Neuroscience & Philosophy from Duke University and is represented by PJ Mark and Hafizah Geter of Janklow & Nesbit. She is the Director of Community Programs at StoryCenter, a digital storytelling non-profit in Berkeley, CA where she teaches short form memoir and visual storytelling. She is currently studying towards a PhD in Creative Arts and Design (R2) and investigating the role(s) of experimental and multimedia storytelling on mental health literacy.
Episode 3 'Furaha Ya Watoto' by Magero
Furaha Ya Watoto (The Joy of Children) is a nostalgic musical journey into black joy through the lens of Magero's childhood.
Written and performed by poet Magero, the short story portrays elements of Black British culture as well as his Kenyan roots and upbringing. It is a comical fusion of storytelling and poetry accompanied by afro sounds and melodies created by music producer FazeOne.
In this episode, creative producer Rennae Walker and guest artist Magero reflect on the profound innocence of childhood, the beauty of family and preserving imagination, all through the lens of black joy.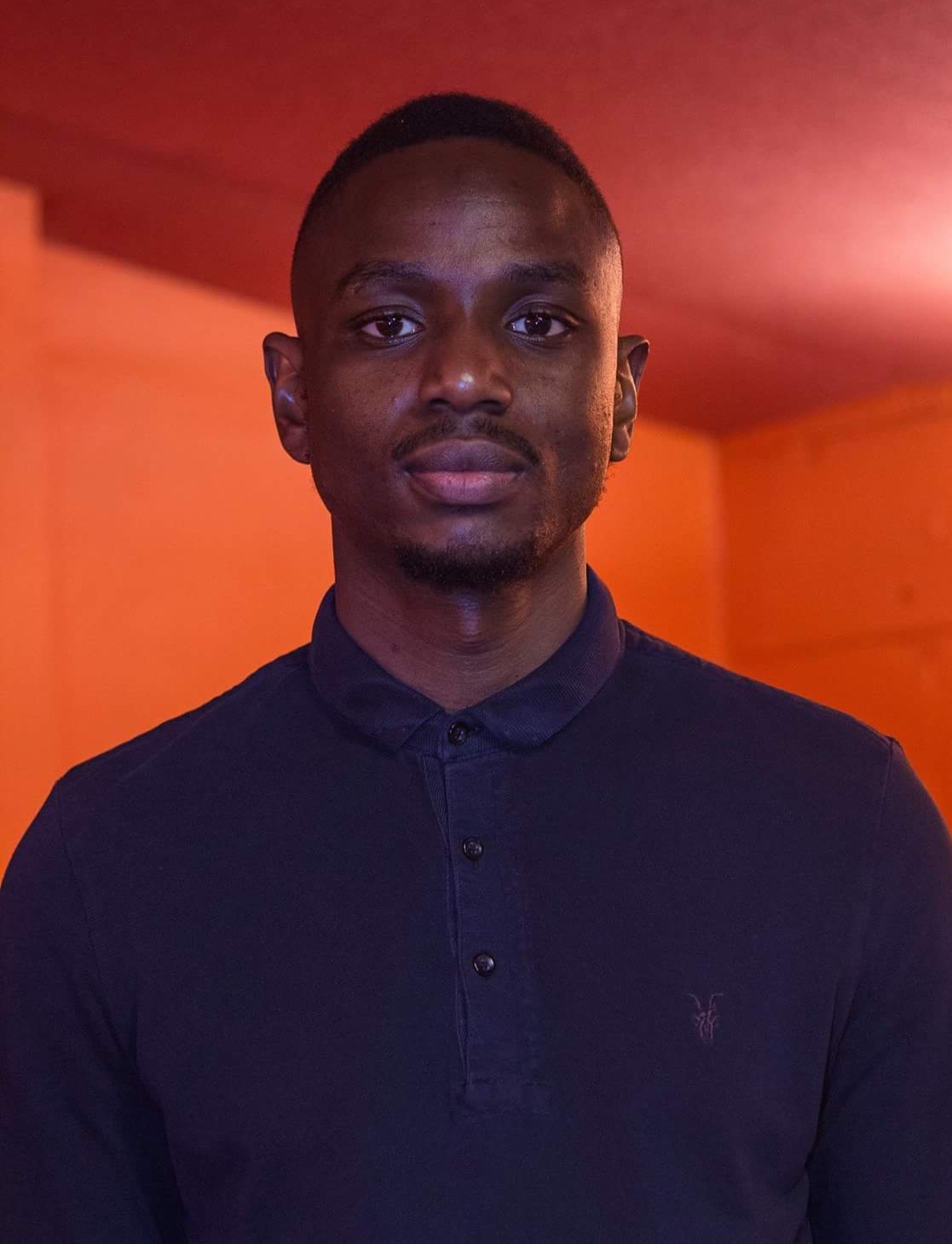 About Magero
Magero is an Award nominated poet/spoken word artist, workshop facilitator and co-founder of 'The Brotherhood Creative Collective'.
Magero is a vivid storyteller who incorporates a fusion of poetry, music and acting within his artistry. Known for his intricate writing style and ability to misdirect audiences through manipulating their perception within his narrative, his work often includes unexpected plot twists.
Much of Magero's work is based on his lived experiences and faith. He is featured in the therapeutic theatre play 'So U Think Im Crazy?' and has performed at events such as BBC Children's Global Media Summit, Breakin' Convention Festival and The BBC Music Radio Awards. His debut release 'Climate Change Need Not Become The Legacy We Leave' is available to watch on BBC Ideas and He was most recently nominated for The Best Poet 2021 at the UK Entertainment Awards.
Episode 4 'Come As You Are' by Yasmin Nwofor
Come As You Are speaks to each of us who have only ever been taught to conform. Learning to express ourselves freely can be a life-long lesson but there is great joy to be found on the way!
The short story was written and performed by twiced-published poet and current Loughborough student, Yasmin Nwofor who challenges the idea of seeking the "big" joys, the landmark events, often forgetting the casual magic and understated joy in our every day. Come As You Are is a reminder of this
As part of our bitesize episode segment we invite students of Loughborough University to share a short story.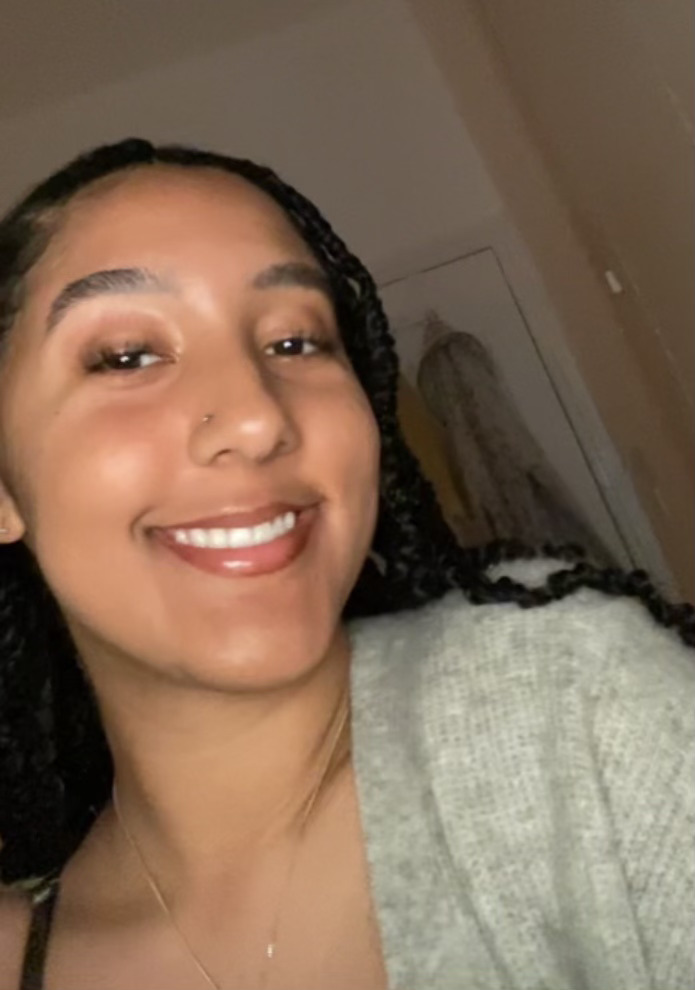 About Yasmin
Yasmin is a third year Natural Sciences student studying at Loughborough University. A twice-published poet, she enjoys expressing the day-to-day as art in written form. Yasmin draws inspiration from casual conversation and journal entries, musing on all that makes us human!
Episode 5 'Tulia' by Musumba
Tulia translates to "Be still" in Swahili; exploring the shifts in how we have been structured to view ourselves.
The short story was written, produced and performed by an exciting and much acclaimed voice in the underground music scene, Musumba, who presents a simply beautiful story piece that shadows the theme of being "still" throughout the chaos and celebrating our joys within and around us as black people.
Tulia features two very important figures in Musumba's life, her mother and dear friend Ethan Asante.
In this episode, creative producer Rennae Walker and featured artist, Musumba, explore the concept of black joy through a more spiritual and introspective lens. They explore the importance of looking back as a gateway to move forward and reap the fruits of healing and joy in Jesu.
About Musumba
Musumba is the new name weaving itself through the music scene, both locally and internationally. Her poetic stories of life, faith and purpose, intertwined with soulful runs and punchy rap styles, effortlessly immerse her listeners in a kaleidoscope of her own ambient production.
At just 18 years of age, the Bradford raised, Congolese songwriter has proven her place as a true artist; having been playlisted on BBC Radio 1 and Radio 6, appearing at London's BBC introducing live and opening Manchester's 'See My World' Festival, showcased alongside the likes of WSTRN, Misha B, Juls and Dreya Mac.
As well as exhibiting her talents on multiple stages through a number of exceptional live performances in 2021, Musumba also released her debut EP '2:40' at the start of the year.
She later followed it up in October with her captivating 'Distant Demos' project, boasting three unfinished yet powerful songs, collating over 20,000 streams across a variety of digital streaming platforms.
After stirring up the game a little, Musumba is just getting started. With her debut headline show rounding off an eventful year, she set the bar with an intimate, memorable performance, ready to take on new heights in 2022.
Episode 6 'Royal Radiance' by George Taylor
Royal Radiance is a narrative of four individuals who have not been blessed with the greatest of circumstances with each verse covering a glimpse of their journey. Despite their battles, their joy is their weapon as they represent just a few examples of changing the narrative of black culture.
The short story was written and performed by producer/rapper George Taylor aka meka who sought to reveal society may view these people in a certain way but their royal radiance has the power to shine through any stereotype they get labeled with.
Royal Radiance presents some of the battles we as a community may face with the system but inspires community and unification as a people.
About George
George Taylor aka meka. A producer/rapper with a love for creating compelling stories through conscious lyrics and captivating musicality. Influenced from J. Cole and Lecrae, spreading a message of motivation and inspiration is at the core of his musical mantra.
Episode 7 'Bittersweet' by AKS
Bittersweet explores joy explored through the lens of an elder statesman talking to the youth encouragingly and exploring the disparity between their generations and the life moments navigated with the gift of experience.
The spoken word piece highlights that a major part of black joy is another's joy that we adopt as our own. And that there's something special in that. But it also distinctly captures the neighboring and opposing feelings that also co-opt many of our moments of joy and the duality that it presents.
In this episode, creative producer Rennae Walker and featured artist, AKS, explore the concept of black joy, dissecting its nuance and complexities other than favorable feelings of elation. They explore the role and sometimes necessity of pain in birthing experiences of joy in its truest and purest form.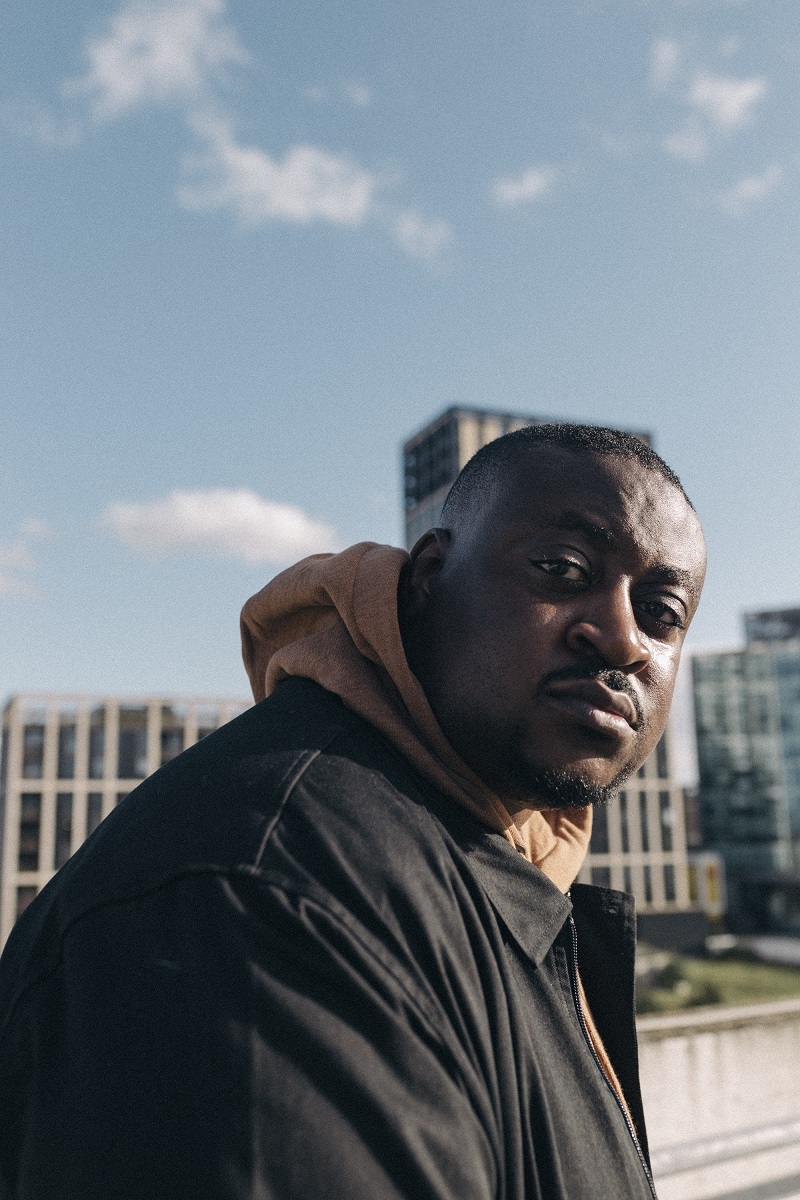 About AKS
With a new project, "As Plane as Day: Departures & Arrivals", in the proverbial wings and the promise of further singles spilling out over 2022; it's clear that this is one journey that isn't set to end any time soon for the rap prodigy and the world is definitely within reach for this undeniable talent.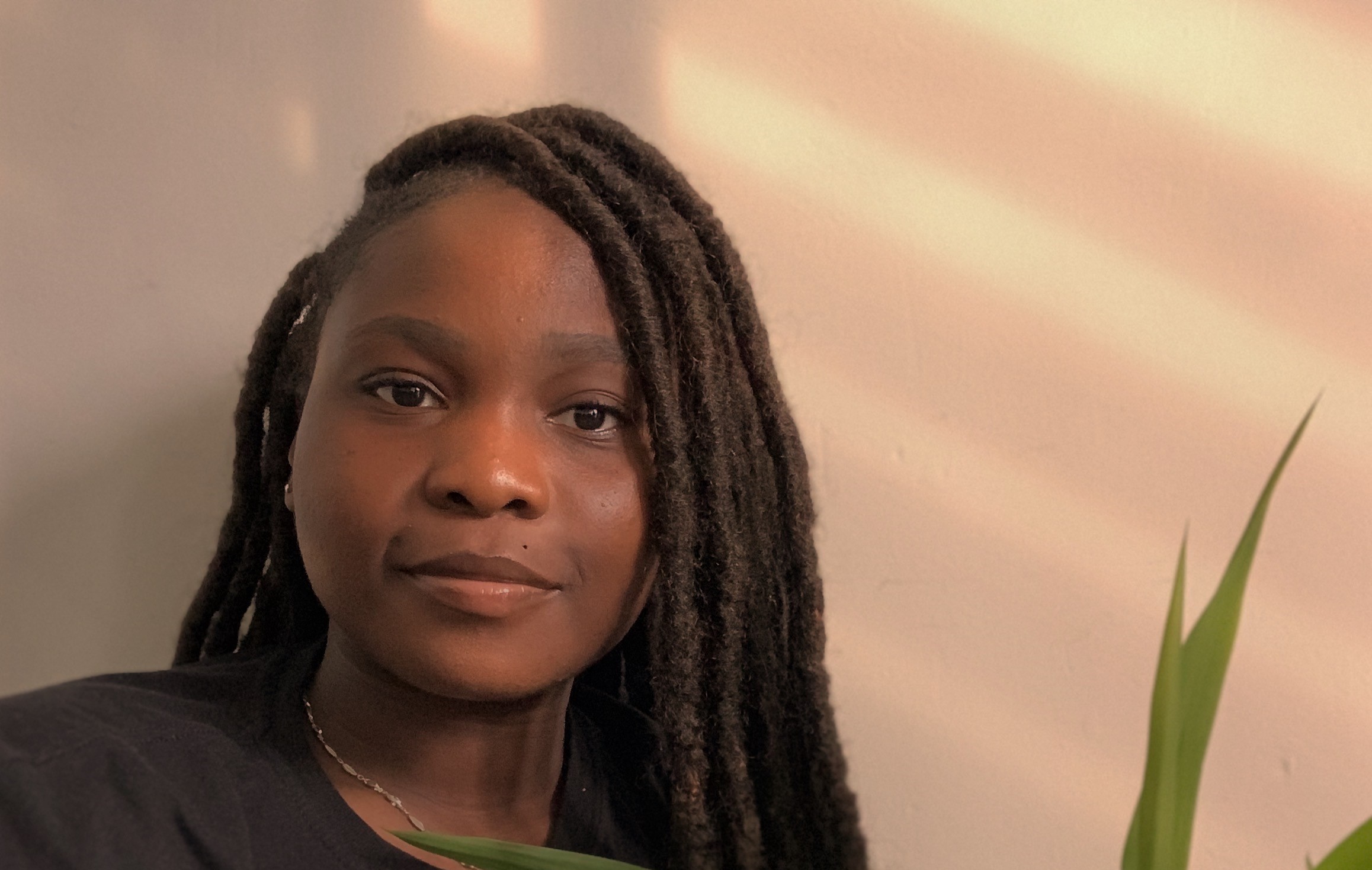 Esther-Rennae Walker (Creative Producer)
Esther Rennae Walker is a storyteller and emerging creative producer from London, committed to exposing the unheard stories that sweep the streets of London and beyond.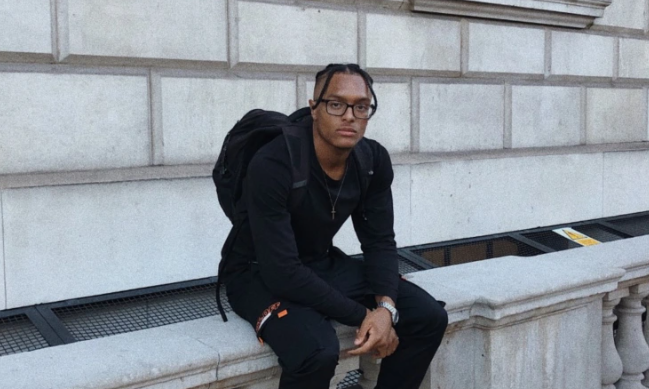 Reece Ferreira (Technical Producer)
Reece has always had a love for music, and began creating music from the age of 12, developing his skills in the art of writing, production, sound engineering.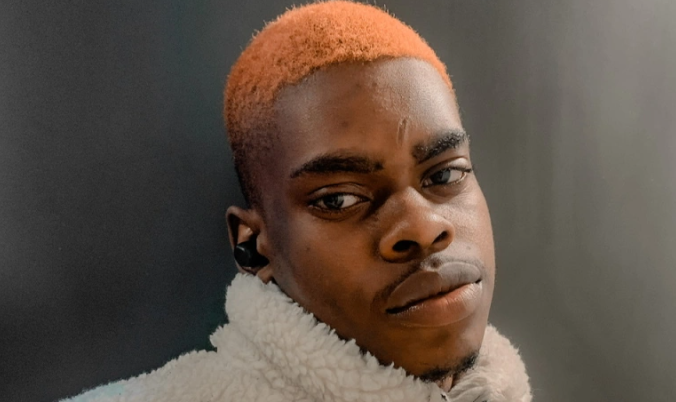 Vuyo Ngwenya (Graphic Designer)
Vuyo is a photographer and graphic designer who, during his time at Loughborough University, became the media rep for the ACS.