MP for Batley and Spen, writer and actress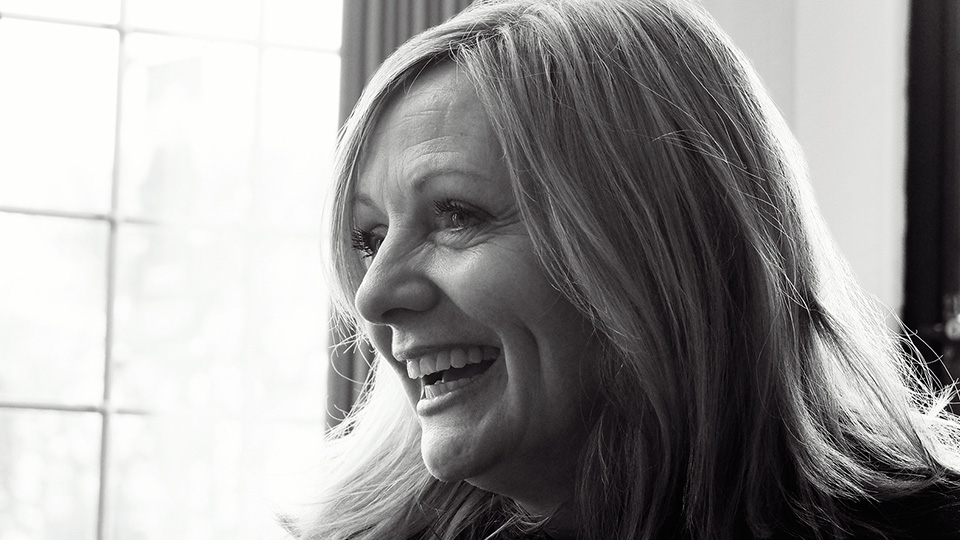 Tracy Brabin graduated from Loughborough in 1982 with a BA in Drama. She has gone on to have a successful acting career with roles in In The Club, Emmerdale, Coronation Street, A Bit of a Do and Midsomer Murders. She has also gained an MA in Screenwriting from the London College of Communications. Her TV commissions include Shameless, two years on the writing team at Hollyoaks, Heartbeat, Family Affairs and Tracy Beaker. After a recent career change, she has now been elected the MP for Batley and Spen in the October 2016 byelection.
What made you choose a Drama degree at Loughborough University?
I wanted to be an actor and study for an academic degree at university – Loughborough's Drama course is 50% practical, which meant I could do both. Not many places offer this sort of course breakdown and it really appealed to me.
What attracted you to Loughborough in the first place?
I loved the fact that it was a campus university. It was really attractive as I'd never been away from home and didn't know how I'd cope – the fact that Loughborough had a great campus and good halls made a huge difference to me.
What did you think of the teaching quality and methods?
The opportunities to perform were plenty and provided great experience. Tutors were very inspirational and we were treated with a lot of respect, which was great.
How did the course help you get to where you are today?
It absolutely gave me my head start. At the time actors had to have a job to get an equity card and you couldn't work without one. Another drama student at Loughborough (Polly) who was a few years ahead of me had set up a company that delivered road safety shows to schools in order to get her equity card. After graduating I'd completed a summer season that wasn't equity and I was at a bit of a loss as to what to do next when Polly stepped in and offered me her company. After that I spent a year touring with the show – as Countess Crash Barrier, I seem to remember!
If it weren't for the connection I had made with Polly at Loughborough I would not have been able to secure my equity card and continue working. It's down to the people you meet – at Loughborough University I was surrounded by like-minded individuals who were smart enough to set up a company such as Polly had. You've got to ride on each other's coattails!
What would you say are the key skills you developed at university?
The ability to research is a great skill when writing. Also the ability to navigate and use an academic library, problem solving, literary deconstruction and analytical skills were developed during my time at Loughborough.
What did you think of the social atmosphere and activities?
I worked on the newspaper where I wrote a column on fashion in charity shops; I also worked in the Student's Union bar five nights a week, which was really social. All I wanted to do was Drama, so I focused on that!
What are your most memorable moments from your time at University?
Playing Hecuba in The Trojan Women was a great memory – I loved it! She was a 65-year-old grief-stricken woman and I was a 21-year-old giddy kipper.
What do you miss the most about being a student here at Loughborough?
Being a student was such a glorious time in my life! I miss the joy of just being able to learn for its own sake.
How did you get to where you are today? What has been your career path to date?
After graduating I went to London to sleep on a friend's floor and was on a daily issue from the DSS as a vulnerable young woman with no money. I got a job in theatre and toured around the country for five years doing Theatre in Education before working for a year at the BBC as a presenter. I left this to play the role of Trafford Tanzi at a one-night gig in Walsall before getting a very nice job opposite David Jason in A Bit Of A Do as the clumsy waitress Sandra. Getting a television credit really did help, I think – I continued for three years in a series called Outside Edge before landing a role in Coronation Street.
This year has been a great year so far – I have just played Mari in The Rise and Fall of the Little Voice at Derby Playhouse and recently finished playing Paulina in A Winter's Tale with the Guildford Shakespeare Company. I'm about to go to Singapore to play Clara in The Vortex alongside Jane Seymour.
Did you envisage yourself working in TV/film production whilst you were at Loughborough?
Yes – I have known since I was tiny that I wanted to be an actor.
What have been the biggest milestones and 'wow' moments on your career journey so far?
Playing Paulina has been the most extraordinary thing, because I'd never done a Shakespeare before and I didn't realise how much I'd love it – I want to do Shakespeare for the rest of my life now!
Doing an MA in screenwriting also changed my life – I became a writer as well as an actor. I've had some really great achievements writing for shows such as Shameless and Tracy Beaker. I've also just had a short film funded by a Palestinian film company and screened at BAFTA – that was a huge 'wow' moment for me! It was packed to the roof with Palestinian film makers and was so exciting.
What projects are you working on at the moment?
I'm going to Singapore for The Vortex and I'm writing a series with ITV – they've already commissioned one script and now they have commissioned another, so if that gets the green light it will be an original series which is very exciting. I've also written another three-part thriller about female genital mutilation from the perspective of a young midwife which has gone to the BBC, so I'm spinning the plates!
What would you say to someone considering studying at Loughborough?
Do it! The reputation of the Drama department has just gone up and up; looking around at the facilities and the ambitions for the department is extraordinary. I just think you've got to go for it! You can go to university or drama school to train as an actor, but when I wanted to do my MA it was really helpful that I already had an academic BA – the academic background really helped me to cross over into scriptwriting.
What advice would you give to graduates looking to work as a screenwriter or in TV/film production?
Every day just stop and think – what am I going to achieve today? Start writing now. As an actor or somebody involved with scripts you will be naturally good at writing – whether you know it or not – because you are reading scripts all the time, so you are head and shoulders above others who don't. So, when you graduate you will have three years more experience of writing than those who haven't started. Find a job that is creative and can earn you money; that has integrity and doesn't damage your self-esteem. Know that the people you are at university with are going to be your collaborators, so start now! Have ideas and make the most of your time here – the people you are working with will be your colleagues in the future.
Despite all your success, which ambitions would you still like to realise?
I'd love to work with the National Theatre and the Royal Shakespeare Company. I have also written a film about refugees and am currently on draft eleven – my ambition would be to get that film financed and made, because it is a story that needs telling.
Do you think Loughborough University inspired you? If so how?
Absolutely, the people at Loughborough inspired me. I made lifelong friends and that is something very special.