Co-Founder: London Sock Company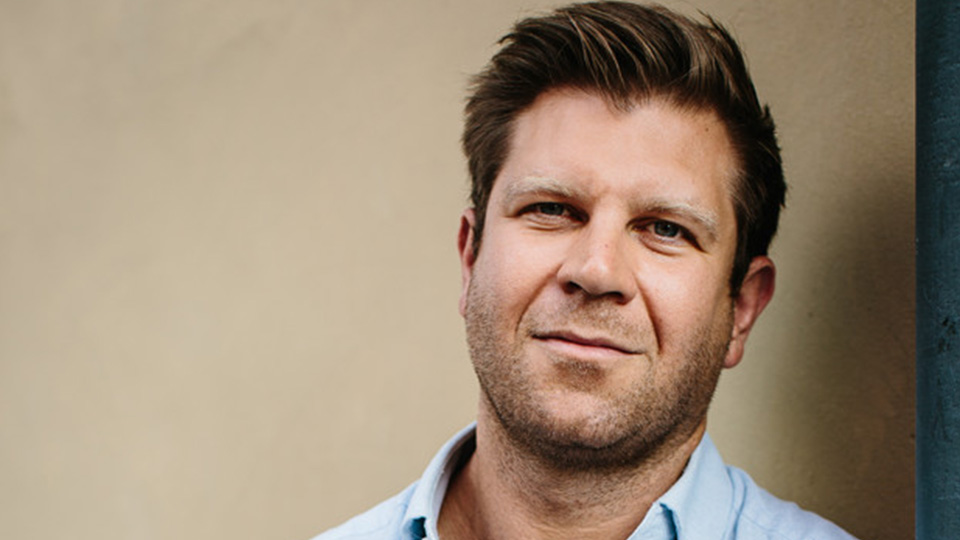 Ryan Palmer studied at Loughborough from 2001-2005. Find out how he became the co-founder of the London Sock Co., read about the celebrities wearing the socks and check out some top business tips.
Ryan graduated from Loughborough with a BA degree in English and Physical Education and Sports Science in 2004, and stayed in Loughborough to study for an MSc in Marketing and Management, graduating in 2005.
He headed to London to begin his graduate job with Accenture thereafter, and stayed with the company for around seven years.
After several years working for Accenture, he and his friend, David, decided to leave corporate life and start up on their own. Keen to create something to show personality in the workplace, Ryan and David felt that socks could be stylish and noticeable, without being novelty.
Selling socks to the stars, providing a "sock subscription service" and donating old socks to charity are all part of the London Sock Company. They are currently shipping to over 70 countries Worldwide and have almost 5000 sock subscription customers, making up around 25% of the business.
Their "Pull Your Socks Up" campaign has raised thousands of pounds for charity and has initiated the donation of thousands of pairs of socks.
Why did you make the move to set up on your own?
I came from the corporate world where there was limited opportunity to add style and express personality in a professional environment. We saw socks as a great opportunity to help men achieve this as people really do notice socks, but also helps men to be noticed for the right stylish reasons.
Dave and I had both worked hard and done well climbing the corporate ladder for a technology consultancy company in the city, which is where we first met, but for both of us this was really a stepping-stone to learn as much as we could.
We were both entrepreneurial and we both knew that we eventually wanted to do something where we were in control of our destiny without any ceilings. So, in September 2013, we left our jobs and we haven't looked back since.
What have been some of the key moments of your business journey so far?
Getting David Gandy involved after inventing a cocktail for him has to be a highlight. He's a genuinely great guy who's become a friend and has such a positive contribution to so many areas (brand direction, product development, and marketing advice). He genuinely cares and has strong business acumen – it is easy to see why he has been and continues to be so successful and it is exciting working so closely with him.
We have been successful with our fundraising through brands including Orlebar Brown, Not On The High Street and Just Eat, as well as from a number of Angel investors including David Gandy himself and one of the UKs most successful luxury retailers, William Asprey.
We have also visited 10 Downing Street to meet the Prime Minister and we recently met Prince Charles as part of a charitable initiative we were working on with "Style for Soldiers". We were handing out our London Sock Co. Sock Monkeys for the children of the injured service men and women for Christmas and we had a couple extra made for him to give to his grandchildren, which were apparently very well received.
We have received a lot of celebrity support, which includes Daniel Craig wearing our brand for all of his Spectre press and premieres. We have also had other well-dressed men including Colin Firth, Tom Hiddleston, Matt Smith and a lot in the US including Bradley Cooper, Ryan Reynolds, Chris Evans and Armie Hammer wearing our socks.
The England Rugby team have also adopted our socks as part of their post-match attire – Eddie jones referencing them as his lucky socks.
Who is the typical London Sock Company client?
We have a diverse customer base of both men across all ages and female gift buyers.
The majority of our wearers are professional men. Men have become increasingly more style conscious and women often appreciate men with nice socks and struggle when it comes to male gifting.
Most men do not really think about socks, yet once they experience it, they are typically converted. In a professional environment, there are very few ways to display a bit of colour or personality - and people really notice your socks.
What constitutes a good quality sock in your opinion?
It really comes down to quality: the quality of the yarns, the quality of the machinery and the quality of the finishing.
Our socks are made in both the UK and in Portugal. Our focus has been to find the highest quality knitting techniques and workmanship for the specific styles we create. Our classic Simply Sartorial collection is knitted using a luxury cotton yarn called Scottish Lisle Cotton, with benefits including a more lustrous and reflective thread, reduced fading of colour, increased resistance to shrinking, increased thread strength and durability. We also currently produce Cashmere and Merino wool products as well launching a silk blend soon too. We are always trying to improve and challenge production norms. Our aim is to produce products that keep our customers coming back for more.
What is different about the London Sock Company?
London Sock Co. is all about the attention to detail and using British heritage design to inspire self-belief and confidence in men and help men add style and personality in a way that will get them noticed for the right reasons.
We want our customers to have an incredible experience from start to finish, from their purchasing experience to the positive comments they receive. We want people to feel that there is no risk trying us out and if there are any problems, which there occasionally are, we will absolutely do what it takes to resolve them.
Our absolute focus is doing one product extremely well.
Can you share some business advice?
It is important to understand what your business KPIs need to be. For online, it really comes down to average order value and life time value of a customer to help you determine how much you can spend to acquire new customers and then whether or not this is achievable at scale.
In a world of digital marketing, testing is key. Understand what resonates and then invest and diversify the channels with it. Being agile is key.
What has been apparent is the value of building a strong network, which takes time and comes much more naturally to some people than others. I love meeting, talking to people and learning from them.