Former Head of Performance Engineering: Williams Martini Racing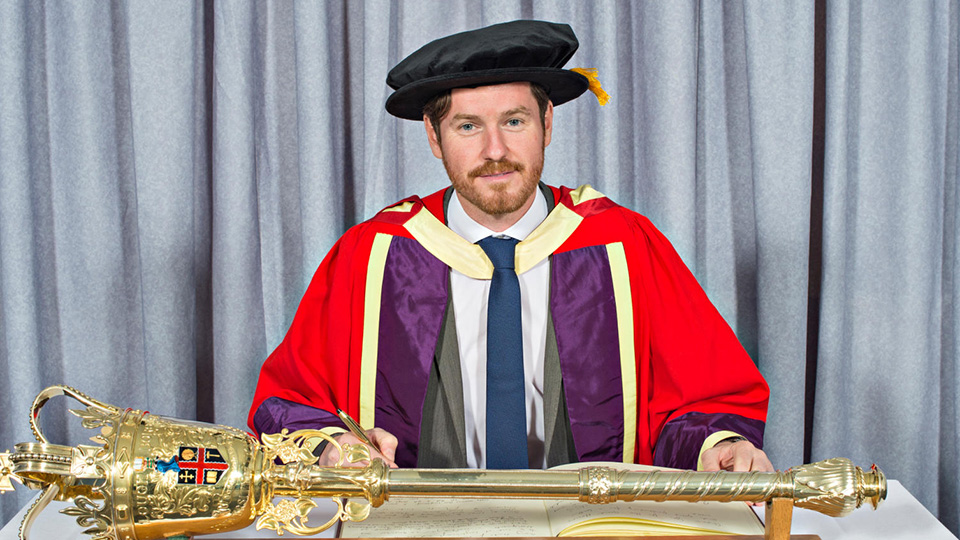 For many aspiring professional engineers, a fast paced career in Formula 1 is the ultimate dream. Through his hard work and passion for motorsport, Loughborough University graduate Robert Smedley is living that dream right at the very top.
What was it about motorsport that interested you?
When I was younger I enjoyed the competition aspect of F1, but as I got older, I got more into the technical side of things. I was always messing about with gadgets as a youngster, so it was a natural progression.
What are your memories of your Loughborough experience?
I loved it. I think Loughborough was really a turning point for me as I finally got interested in education, and it was the freedom of the place that allowed me to take responsibility for my education. It set me up really well for real life, as at the end of the day that's what real life is like – you don't have somebody telling you to do everything all the time. There were no particularly arduous deadlines and it was a bit more free-flowing and I really liked that.
I met a lot of great people who passed on a huge amount of knowledge, and a lot of the things I learnt at Loughborough I still use on a day to day basis. It was really a springboard to doing great things.
Was Loughborough University the perfect foundation for your success?
I don't know whether I'd have had such a successful career! Loughborough definitely gave me the impetus to take responsibility for my own destiny though and take real ownership. That's probably the one resounding thing I'd take away from my Loughborough experience. Plus of course all of the academia and the things that I learnt, but I guess the main thing was giving me the drive to take ownership of what I wanted to do.
Do you have anything to say about your legendary radio communications with Felipe Massa?
What can I say? They've promoted me to a position where I'm no longer allowed on the race radio, so it shows what my employers actually thought of it!
It was something I wasn't really aware of until it took on a life of its own. I think the reason it endeared to people is because it was the human side of what is a very technological and engineering led business. I think that's why people enjoy it.
I go to these far flung places like Singapore or China and people have it as their ringtones. You can be sat in a restaurant and someone's phone will ring and it's me as their ringtone! You just think wow, weird!
---
Returning to where it all started, on Wednesday 15th July 2015 Rob received an Honorary Doctorate from Loughborough University in recognition of his outstanding contribution to Formula 1 and race engineering. You'd be a brave individual to argue that he doesn't deserve it.