Director of Sport, British Paralympic Association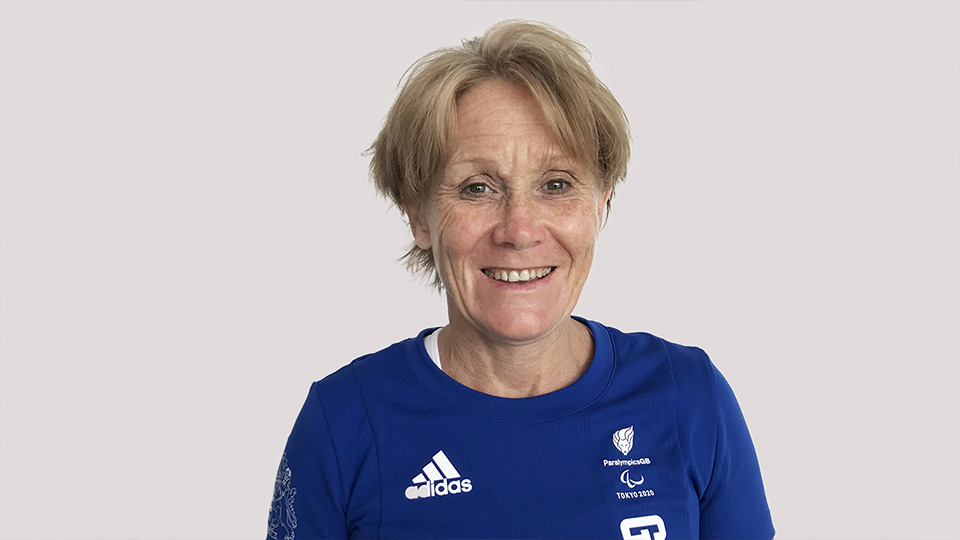 Alumna Penny Briscoe was awarded an Honorary Degree in Summer 2017. Here you can read her degree oration.
As a university we have celebrated the achievements of many great sporting individuals over the years, and today we celebrate another.
Penny Briscoe has over 30 years' experience in elite sport as an athlete, coach, manager and director.
Her journey to the top started in 1983 as a Great Britain Canoeing Junior, from which she went on to compete at under 23 and senior levels, including the 1996 Olympic Games in Atlanta. After this she moved into coaching and programme management with British Canoeing becoming a Senior National Coach, before moving to the British Paralympic Association in 2001, where she is now the Director of Sport.
Penny took on the leading role in 2002, a year after joining the association. She is responsible for the preparation strategy in the lead up to competitions and world games, which is a key part of the work of the association. Penny has worked tirelessly towards engaging and collaborating with the home institutes and national governing bodies, to create an incredibly successful Great Britain Paralympic team.
Penny has also worked with the wider Paralympics team, holding senior roles across eight Olympic and Paralympic cycles, and as Chef de Mission from 2012 to 2016.
This includes the Sochi 2014 Winter Paralympic Games where the team had a record medal haul and its highest ever finish on the medal table at a winter games, and Great Britain's astonishing performance at the Rio 2016 Paralympics, where the team enjoyed their most successful games ever, winning 147 medals and placing second overall. As a result of this astonishing performance Penny has since been named as the team Chef de Mission for the Winter Olympic Games in Pyeongyang next year, putting the Great Britain Paralympic team in good stead to maintain their reputation for success.
Her instrumental role in British Paralympic sport has also been formally recognised twice in the Queen's Birthday Honours List, when she was awarded an MBE in 2013 and then an OBE earlier this year.
Penny's connection to Loughborough goes back a number of years. She graduated from the University in 1988 with a Postgraduate Certificate in Education. Her work has brought her back to Loughborough since then though, through a number of collaborations with the University's Peter Harrison Centre for Disability Sport.
Penny has also utilised the resources available at the University to help drive and deliver her strategy with the motto of 'Best Prepared'. This has been an essential contributor to the re-funding of the Peter Harrison Centre for Disability Sport by Professor Vicky Tolfrey, and the collaborations have enabled the development of many of the centre's staff and students. Moreover, Penny and her team supported the 'Fit for Life Project' at the centre, a large research project funded by the Coca-Cola Foundation, which feeds into the pathways for Paralympic Sport.