Loughborough University Chancellor;
IAAF President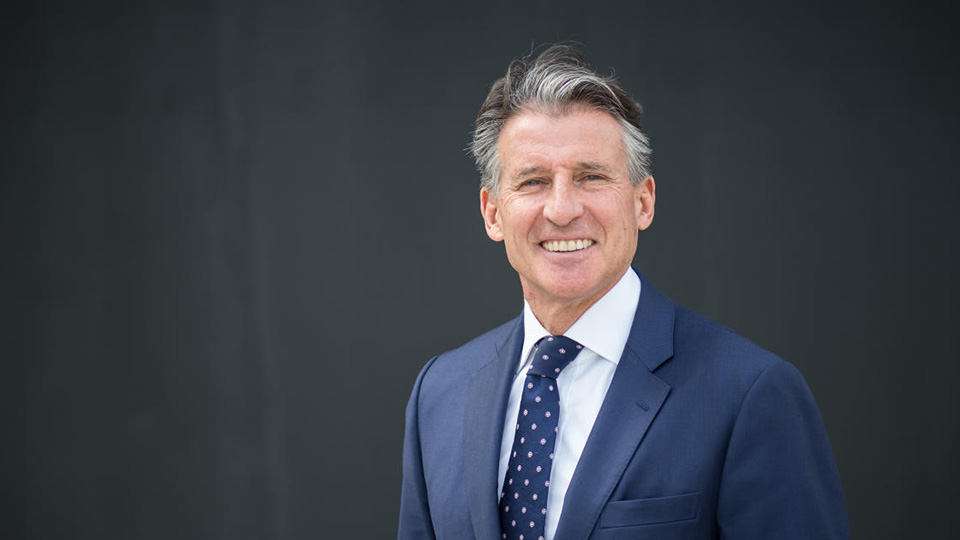 Economics 1979 alumnus and Double Olympic Gold Medallist, Lord Sebastian Coe KBE, was installed as Loughborough University's sixth Chancellor in summer 2017.
Lord Sebastian Coe was installed as Chancellor of Loughborough University.
The two-time gold medal-winning Olympian received his robes during the first summer graduation ceremony of 2017 – held at the Sir David Wallace building.
Almost 1,800 graduands and family members watched as Lord Coe accepted the ceremonial role and took his place centre stage, between Vice-Chancellor Robert Allison and Senior Pro-Chancellor Sir Peter Bonfield, for the start of the degree ceremony.
He is only the sixth Chancellor in the history of Loughborough University, replacing Sir Nigel Rudd.
"I arrived, and passed through this wonderful university some 40 years ago," said Lord Coe, addressing the packed auditorium. "And, like many of you in this room, and those on this stage, I have watched with great pride as this university has graduated to best-in-class both domestically and overseas."
Lord Coe, who made Olympic history by winning gold and silver in the 1980 and 1984 Games, graduated from Loughborough in 1979 and has remained a close friend and supporter of the University.
"I really don't need to say today that it's one of the proudest days of my life," he said.
"I hope that you, who are graduating today, you will join me on this journey of representing this university, both at home and overseas, and supporting everything it has historically stood for and everything it will achieve in the future."
Lord Coe's sporting career
Lord Sebastian Coe KBE graduated with a BSc in Economics, 1979. Lord Coe is one of Britain's greatest athletes, heralding from the golden age of British athletics.
He was coached by his father who designed workouts specifically for his son. He studied Economics and Social History at Loughborough University and won his first major race in 1977 – an 800-metre event at the European indoor championships in San Sebastián, Spain.
It was at Loughborough University that he met athletics coach George Gandy who had developed "revolutionary" conditioning exercise to improve Coe's running. Seb won back to back Olympic gold medals in the 1500m in 1980 and 1984, and claimed silver medals in the 800m at both Moscow and Los Angeles Olympic Games. With two Olympic golds, two silvers, a European gold, eight outdoor and three indoor world records, Seb can look back on an athletic career of almost unparalleled achievement.
Following his retirement from athletics in 1990, he served as a Conservative MP and, in 2000, was made a life peer. In 2006, Lord Coe was appointed a Knight Commander of the Order of the British Empire (KBE).
Lord Coe played a leading role in winning the bid for the 2012 Olympic Games and now serves as Chairman of the London Organising Committee for the Olympic Games and Paralympic Games (LOCOG). His inspirational presentation to the IOC was a key moment in winning the 2012 bid. He is the President of the International Association of Athletics Federations (IAAF).