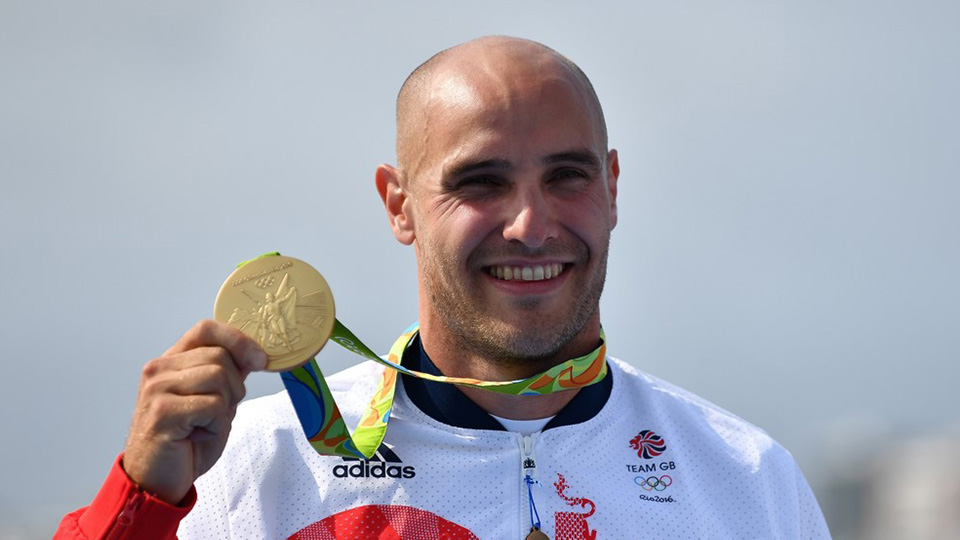 Alumnus Liam Heath was awarded an Honorary Degree in Summer 2018. Here you can read his degree oration.
At Loughborough, we have a proud history of hosting, training and developing elite sportspeople, and in particular, Olympians. They are a fundamental part of our hard-earned reputation for world-leading sport.
Today we celebrate the achievements of canoeist Liam Heath MBE, who in ten years has gone from Loughborough graduate to Britain's most successful Olympic canoeist.
Like me, Liam joined Loughborough University in 2003. He was one of the first group of first-year design students that I taught after I had joined the University. Liam graduated in 2006 with a degree in Industrial Design and Technology, and since then has built a long list of incredible accolades, including bronze, silver and gold medal wins across major competitions.
He was first introduced to the sport at the age of ten, during an activity week at Wey Kayak Club. Although he took part in many other sporting activities, Liam chose to pursue kayaking as it came quickly and naturally to him.
After suffering from appendicitis in the second year of his degree, Liam took a break from the sport to concentrate on his studies. Shortly after graduating he returned to canoeing and again trained at the Wey Kayak Club. Liam gave up on kayaking for the second time after failing to be selected by GB Canoeing but was persuaded to take it up again in 2009, when it was announced that the 200 metres Sprint Canoe events would be introduced at the London Olympics.
From this point, the medals came thick and fast. Between 2010 and 2017, Liam took three silvers and two bronzes at the World Championships and claimed five golds at the European Championships.
His Olympic success began at London 2012 when he secured bronze in the K2 200m with fellow Loughborough alumnus, Jon Schofield. The duo went one better in Rio 2016, securing silver in the same event. Although Liam and Jon overlapped at Loughborough University by two years they never knew each other whilst they were here and only met years later at a Nottingham Regatta.
It was in the individual race in Rio that Liam sealed his fate as an Olympic champion, taking Gold in the K1 200m, an event that he had only started competing in seriously the same year, making him the most successful British canoeist at an Olympic Games.
Across the year, Liam achieved the grand-slam of European, World and Olympic titles for the same event and currently holds the record for the world's fastest time in this event.
As reigning Olympic, World and European Champion, Liam was awarded an MBE in the 2017 Queen's New Years' Honours for his services to canoeing.
During the same year, he was also inducted into the Loughborough Sporting Club Hall of Fame for his achievements, and it is with great pride that in 2018 we are able to present him to you as an Honorary Graduate.
Chancellor, I have the honour to present to you, and to the whole University, Liam Heath MBE, for the degree of Doctor of the University, honoris causa.