Head of Mission at the Office of the Quartet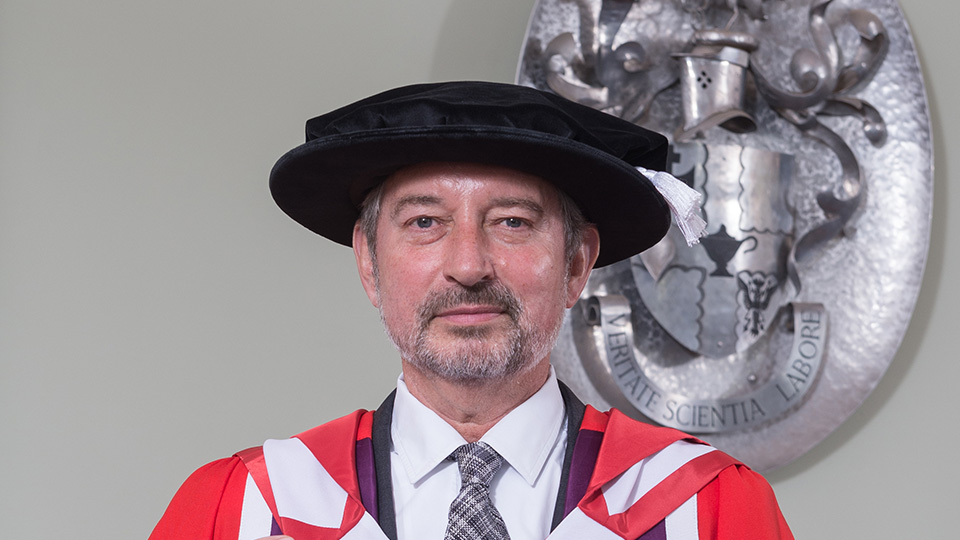 Alumnus Kito De Boer was awarded an Honorary Degree in Summer 2017. Here you can read his degree oration.
The Loughborough experience aims to produce graduates that will have a powerful impact on society.
Today I am honoured to present such an alumnus to you. Kito De Boer graduated from Loughborough in 1980 with a BSc in Management Sciences. He is now Head of Mission at the Office of the Quartet, working to support the Palestinian people to build the institutions and economy of a viable, peaceful state in Gaza and the West Bank, including East Jerusalem.
It was reported that U.S. Secretary of State, John Kerry, called twice to ask De Boer to take the job. The second time, after the latest round of peace talks had collapsed at the end of 2014, De Boer said yes.
Based in Jerusalem, he describes the Office of the Quartet's mission as 'bringing tangible improvements to the daily lives of Palestinians'.
In his role, Kito is regarded as being able to act as an objective and independent arbitrator, being neither Arab nor Jewish. His sympathy for both sides allows him to seek to create what is best to both sentiments. In his own words he says, "I am committed to a two-state solution – both sides have rights and strong arguments. This is unfashionable, but that does not mean it is wrong."
Kito took up this role in early 2015, after almost 30 years at global management consultancy McKinsey & Company. He has now retired from his position at McKinsey in Dubai, where he was a senior partner.
He joined McKinsey in London in 1985, before moving to New Delhi in 1993, and then Dubai 1999. During his time with McKinsey Kito led the Public Sector and Social Sector practices in Europe, the Middle East, and Africa. He was a leading member of the McKinsey Centre for Government.
During his time with McKinsey, Kito's work focused on the "why, what, and how" of country development. He has collaborated with senior leaders to translate broad, bold aspirations into targeted programmes in areas such as education, labour markets, and health care.
Kito has worked with governments – primarily in the Middle East, North Africa, and South Asia – to ensure that policy decisions are swiftly made tangible to citizens and meet the expectations of the networked generation. He has helped pioneer alternative service-delivery channels – solutions that fall outside traditional government organisations – creating opportunities to leapfrog the established order and deliver improved services at scale faster, better, and at lower costs.
Prior to joining McKinsey, Kito worked for Shell in the Netherlands, Burroughs Computers in California and Detroit, and Electrolux in South East Asia.
Kito is well regarded and respected for his outstanding contribution to international relations, and his efforts in tackling what is arguably one of the most challenging jobs in the Middle East.