Paralympic swimmer Vladyslava has won the Emerging Leadership award, recognising early-stage career leadership as well as advocacy and her overall contribution to impact promotion and supporting women in sport.
Making a splash in and out of the pool, Vladyslava has taken on a number of roles that have seen her advocating for Para sport.
In 2015 she was selected by the European Paralympic Committee for the Youth Ambassadors programme to raise awareness about the Paralympic Movement in Europe. She visited schools to discuss the benefits of Para sport on various platforms including the European Youth Sport Forum.
She was appointed by the Commission for the Rights of Persons with Disabilities in Malta to a Steering Committee, which set up the first formal legal structure of the National Paralympic Committee and Athletes' Council. She is also a co-author of the National Para Sport Strategy 2019-2029 for Malta's Ministry of Education and Employment.
Vladyslava is passionate about inspiring the next generation.
She co-founded youth-led NGO, Malta Youth Athletes Network, an organisation bringing together active and former athletes to develop local sport through collaborative projects and advocacy initiatives.
Kravchenko was also the athletes' representative on the first elected Executive Committee of the Malta Paralympic Committee and currently holds the position of Treasurer.
The alumna is a key ambassador for people with disabilities in Malta, as recognised in the award she has received today. It comes following earlier recognition in 2017 when she received the Queen's Young Leaders Award which recognised her work in Para sport in her community.
Outside of sport, Vladyslava is a certified public accountant. She came to study in Loughborough in 2020 and graduated in 2022 with an MSc in Sport Management, Politics and International Development – keen to further develop and round her experiences.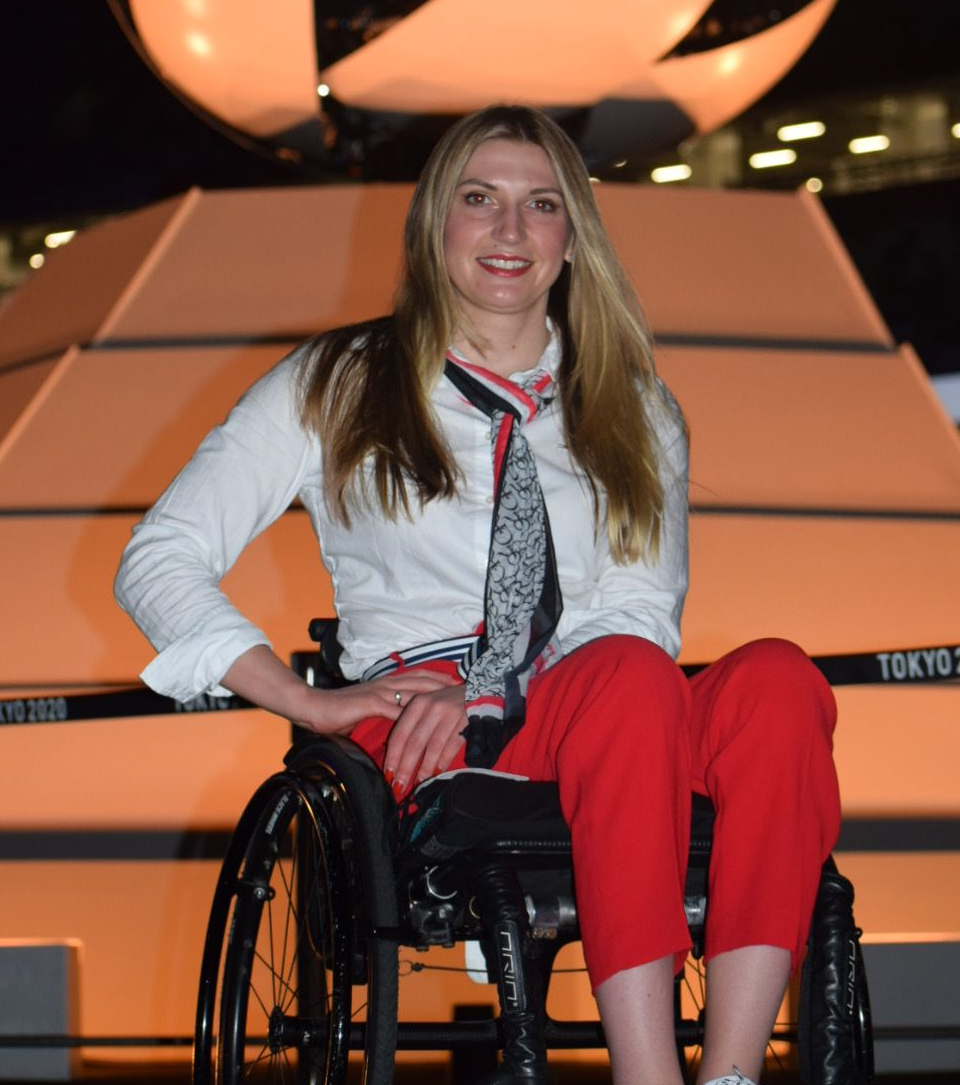 The swimmer made her Paralympic debut in Rio in 2016, where she became the first female swimmer – and first female athlete since 1980 – to represent her country Malta at a Paralympic Games.
In 2021, at the time a student-athlete, she competed at the Paralympic Games in Tokyo in the S5 swimming class.
The IPC's International Women's Day Recognition awards, which have been running for the past ten years, recognise inspirational women in the Paralympic Movement who inspire, emulate Paralympic ideals, and act as positive role models. Winners were selected by the IPC Governing Board following nominations from across the Paralympic membership.
Vladyslava was one of four winners named today.
The President of the IPC, Andrew Parsons, said:
"It is particularly important for the Paralympic Movement to have strong growth in female representation. In the last year alone the IPC Senior Executive Team has become 50 percent female and six of the 14 IPC Governing Board members are women. We are seeing more women in leadership positions amongst our members, where they are creating new platforms for female athletes, coaches, and officials to excel.

"A huge well done to the winners for their well-deserved recognition, and a thank you to all of those who entered the awards. We are excited that there are so many female advocates from across the world making the Paralympic Movement more inclusive and opening new opportunities for women."
If you would like to know more about Vladyslava's journey to the Tokyo Games, check out our video interview online. You can read more about the IPC's awards on their website.
Find out more about the University's Para Sport programme.