Play It Green's co-founders Chris Thair and Richard Dickson were crowned inaugural winners of the Carbon Superhero Award by MBH, one of the largest communities of businesses in Greater Manchester.
Chris attended Loughborough between 1996-99, and graduated with a BSC Chemistry with PE and Sports Science joint honours degree. Whilst at Loughborough the alumnus was involved in Rugby League and played for the first team during his time at University.
When talking about his time at Loughborough Chris said:
"I loved my time at Loughborough, the facilities, culture, but most of all the people ensured you could study, have fun and be inspired all at the same time. Attending opened my eyes up to the world and showed me what excellence looks like. I embraced my time here, it led to having a successful career and I'm very proud to be part of the Loughborough Alumni Association."
Chris' love for Rugby League translated into his career where he spent two decades working as a Salary Cap Manager, the CEO of Wales Rugby League, and as a General Manager of the Rugby League European Federation.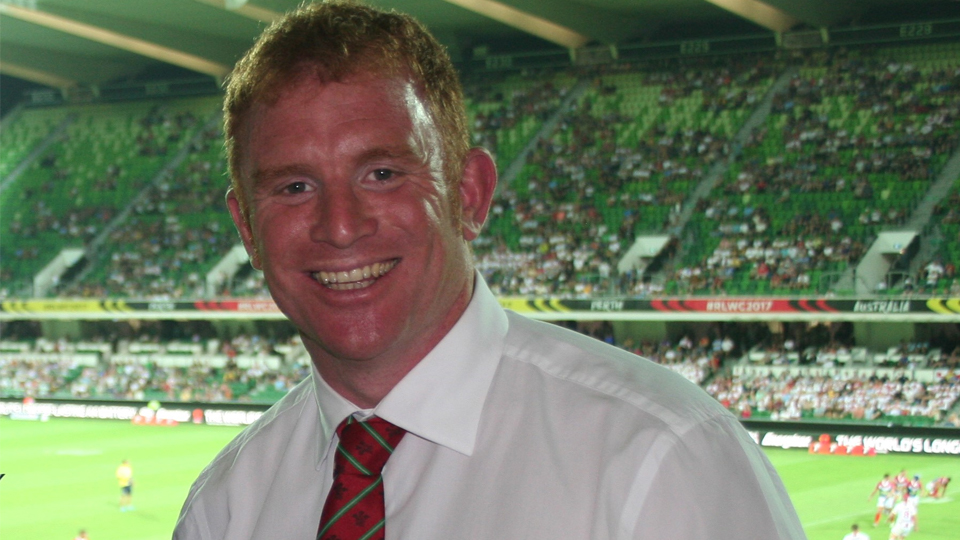 ‌
Chris Thair at the Wales v Ireland 2017 World Cup game in Australia as the CEO of Wales Rugby League
Eventually, the alumnus moved onto his new project, Play it Green and focused his career on delivering sustainability in sport.
Play It Green is an online subscription service that helps people and businesses to lower their carbon footprint and engage others into doing the same. They launched less than two years ago, and in this short time, the online subscription service has made a significant impact.
It has helped over 100,000 people and more than 300 businesses to lower their carbon footprint, planted over 200,000 trees and gifted money to over 20 charities.
On winning their recent award, Chris and Richard said in a joint statement:
"To be crowned as Manchester's first Carbon Superheroes is fantastic, our results are due to the collective effort of many people who have supported our journey to date, so we share this award with them. We also recognise there are many good people out there trying to instigate change in others.
"Play It Green was born out of conversation whilst walking in a Manchester Park. We didn't know whether it would work because nobody in the world had come up with the same model before, however we believed in it. We are just two dads from Manchester doing our bit, trying to make life better for future generations and those around today.
"Thank you MBH for the award, we share with all our colleagues and members".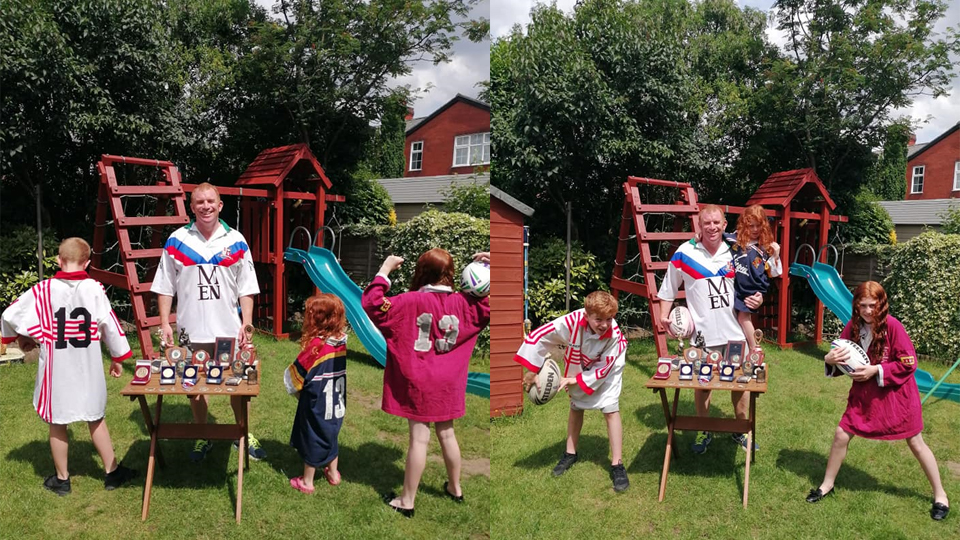 ‌
The organisations' unique approach ensures all members make an ongoing positive environmental and social impact whilst being supported in reducing their footprint. With every £5 per month subscription, 13 trees are planted and 50p is regifted to other good causes to make a positive ongoing impact.
As part of the subscription, each week members receive a tip on how they can lower their personal carbon footprint, a discount to a related product, and educational articles on sustainability including business best practice.
Subscribers can also access free marketing and net zero support for their business including policies, net-zero plans, template webpages and accreditation badges. Play It Green also acts as a signposting service to help members fulfil their net zero ambitions.