Federico obtained a First Class degree in Aeronautical Engineering (MEng Hons) from Loughborough's School of Aeronautical and Automotive Engineering in 2018. He is a PRINCE2® and CAPM® certified project manager and Member of the Royal Aeronautical Society.
In December of last year, Fede's dreams became a reality as he participated in launch operations from the company's Mission Control Centre in Tokyo, Japan. The space organisation successfully completed the launch of the M1 HAKUTO-R Lunar Lander via a SpaceX Falcon 9 rocket, establishing nominal contact and commanding operations with the spacecraft.
Usually based at ispace Europe in Luxembourg, Fede headed to Japan to support a global team of operators and engineers in the role of Spacecraft Controller (SPACON) and Operator (OPS), commanding the spacecraft on its way to the moon and monitoring incoming space data, or telemetry.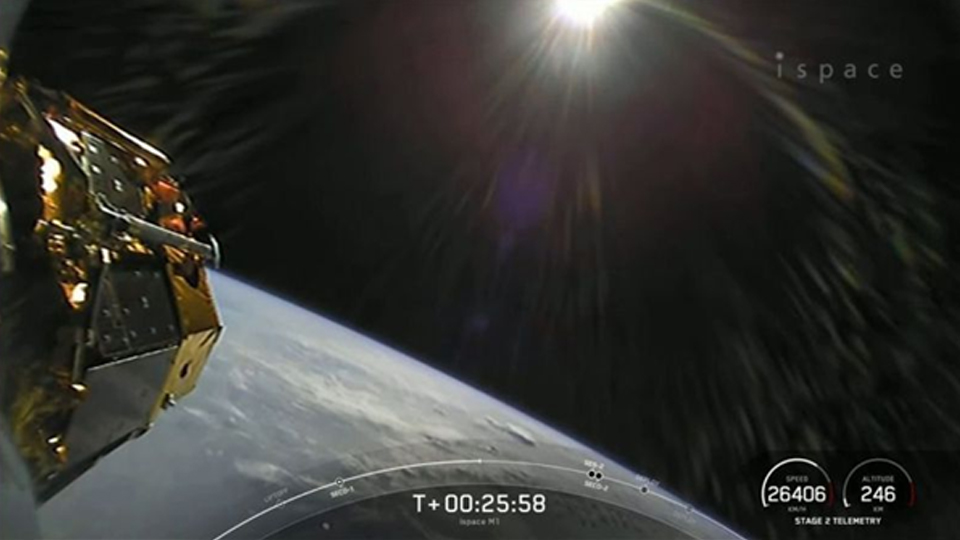 HAKUTO-R spacecraft in space (pre-separation)
Following four years' work, the flagship first launch was a success. The spacecraft has now been cruising for just over a month and has completed a number of key orbital correction manoeuvres, following a Low Energy Transfer trajectory that favours fuel saving at the cost of increased travel time. The mission is scheduled to land on the moon later this year.
Fede said:
"I am blessed to have been asked to participate in launch operations from our Mission Control Centre in Tokyo. This is an enormous achievement for ispace and it comes in a time of recovery from a challenging pandemic, which had profound global impacts at human and market level. Our Tokyo, Luxembourg, and Denver teams pushed through and delivered, overcoming all obstacles along the way.
"I am a proud member of ispace and grateful for the opportunities given to me throughout the last few years, looking forward to the future of the company and exciting prospects in the lunar and NewSpace ecosystems."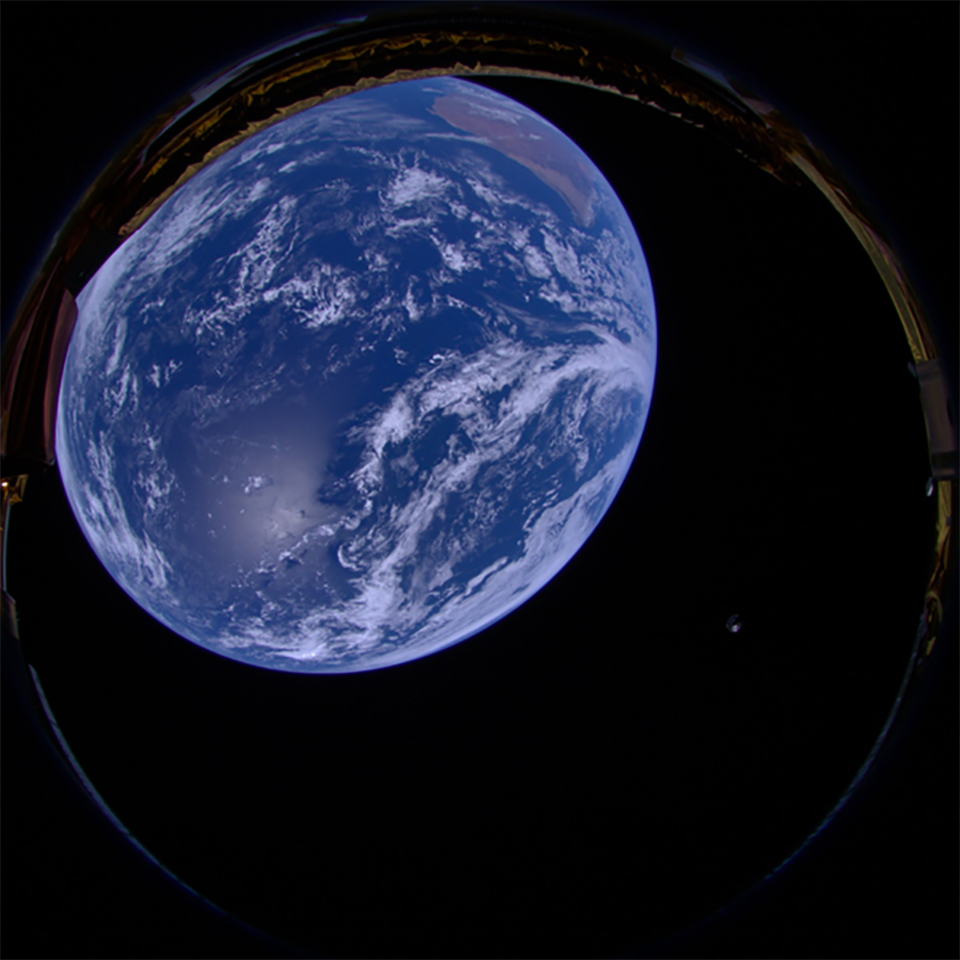 Photo of Earth from Low Earth Orbit using onboard camera on the HAKUTO-R Lunar Lander Spacecraft. Fede said: "I was SPACON for this shift and snapped this photo, alongside other photos (and videos) of our planet. Fun fact: at the bottom right you will see a small grey circle, which is the SpaceX Falcon 9 rocket second stage which took us all the way to orbit."
Find out more about ispace inc. on their website, where the latest updates on mission status, milestones completion, and press releases will be shared throughout the year.