‌Anna and Francesca (Fine Art 2020) were in their final year at Loughborough when the pandemic began. As a result, their final year exhibition was unable to take place in person.
Beyond the Bubble is an exhibition focused on images of nostalgia and uses double meanings which stem from their time at the University, with 'Bubble' referring to a familiar term for Loughborough. The title of the exhibition also refers to their achievements as alumnae, taking their work further - both artistically and moving to a different location.
The exhibition celebrated the work of the Fine Art 2020 cohort, with 18 further alumni exhibiting as part of Beyond the Bubble. The artists were:
Scarlet Alford
Chris Bingham
Emma Bott-Watermeyer
Ciaran Buttress
Amber Cannings
Helena Dagnali
Anna Dermitzaki
Francesca Edwards
Rosanna Frith-Salem
Hannah Fletcher-Tomlinson
Rhian Lindsay Jones
Eve Juliet
Emma Lloyd
Eirianedd Munro
Freya Pryce
Jessica Ralph (graduated 2021)
Chloe Sparrow
Klara Szafrańska
VMNOTSAFE
Elizabeth Wheatcroft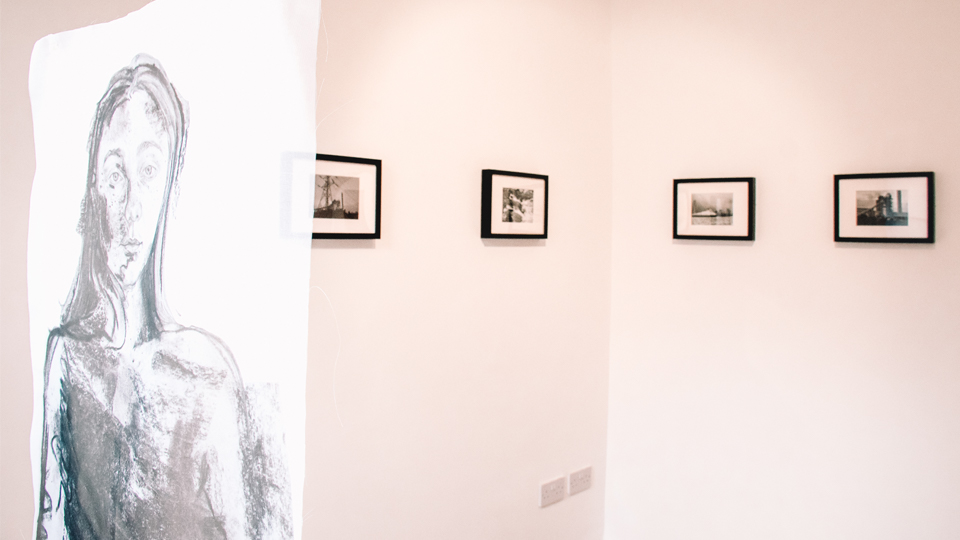 The exhibition opened in Gallerie V, Cambridge on 10 September for 13 days.
More information about the showcase and Anna and Francesca's work can be seen on the Beyond the Bubble Instagram.