Alongside Habib, nine other artists were shortlisted and eligible to win the Robert Walters UK New Artist of the Year Award. The alumnus was chosen out of his competitors for the work he submitted under the brief of 'The Unimagined Future'. Habib's winning art consisted of intricate ballpoint pen designs of detailed figures which all lay on various canvases of ancient Sierra Leonian text.
In addition to the award and the £10,000 prize cash prize presented by global recruitment consultancy Robert Walters Group, the alumnus' artwork will be displayed in the Robert Walters Group head office in London for 12 months.
Habib's work connected with the brief of 'The Unimagined Future' due to his link between the past, present, and future by using ancient text and connecting it to portraiture of himself and his Sierra Leonian and Lebanese family members to recontextualise his heritage and confront ethnocentrisms that are still embedded in modern western society.
The alumnus' art (pictured below) was one of 1400 initial entries.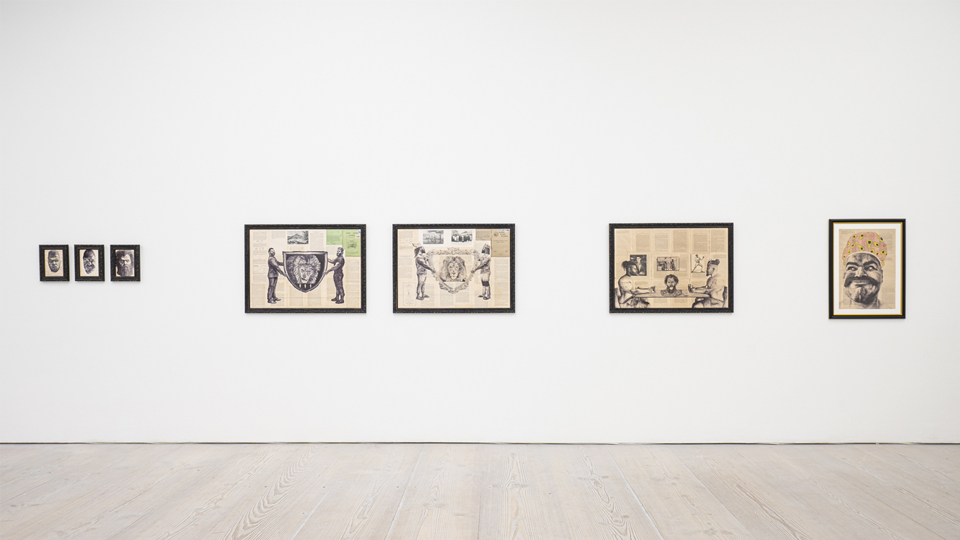 ‌
Habib also succeeded in selling some of his art pieces. Unprecedented Facial Hair, will be heading to South Korea and his triptych Where Are You Really From also sold during the award evening.
Find out more on Habib's website or via Instagram.