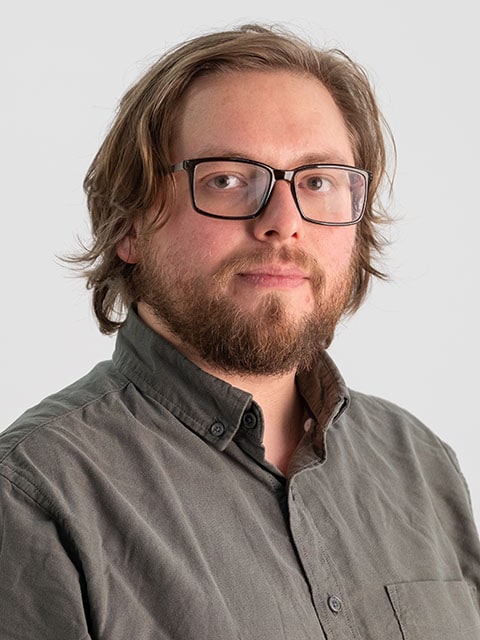 Adrian completed his Ph.D. in Social Change at the University of Manchester in 2015. His thesis is composed of a set of articles critically examining how music engagement is socially-structured, via application of innovative statistical techniques. These are published in renowned peer-review journals (Bulletin of Sociological Methodology, Journal of Consumer Culture and Sociological Research Online). This work was funded by the Economic and Social Research Council through the North West Doctoral Training Centre and was also awarded by the Advanced Quantitative Methods enhanced research stipend.
Prior to joining Loughborough, Adrian was a Research Associate at the Understanding Everyday Participation project (based at the University of Manchester). There, he extended his research to a broader array of cultural domains such as non-artistic and ordinary cultural engagement, and its relationship with social networks, social and geographical mobilities, and changes across the life course. Through the reanalysis of existing national large-scale surveys combined with qualitative data from interviews, his work interrogates ways in which we conceptualize the value of different dimensions of participation and highlights the relevance of mixed method approaches.
As a (quantitative) methodologist and social scientist, Adrian is motivated by the methodological challenge behind the quantification of the value of participation as an element of social distinction (in the Bourdieusian sense). Moreover, he is particularly interested in knowing the (reciprocal) impact of methods on social theories and how this affects the way we operationalize practices and participation. His research contributes to the empirical dialogue between perspectives and methods.
Further work in collaboration with scholars around the globe has extended Adrian's research interests to different domains such as social stratification and mobilities, teaching practices in music education, and social issues in the South East of Europe (sustainable consumption, modernization and gender).
Adrian teaches primarily research methods, cultural consumption, and contemporary sociology.
Current postgraduate research students
Angus Macalister (2019-) "Inequalities and mobile dating apps usage among gay communities in England."
Aysegul Dilbirligi (2017-) "Attitudes towards Same-Sex Parenting: A Comparative Analysis of Turkish-British Perspectives."
Yi Xu (2015-) "The Formation of National Identity beyond Nations: The Role of Supra-national and National Identity in the Genesis of Chinese Society."
Mihelj, S., Leguina, A., & Downey, J. (2019). Culture is digital: Cultural participation, diversity and the digital divide. New Media and Society, doi:10.1177/1461444818822816.
Poblete, C., Leguina, A., Masquiarán, N., & Carreño, B. (2019). Informal and non formal music experience: power, knowledge and learning in music teacher education in Chile. International Journal of Music Education. doi:10.1177/0255761419836015.
Cunningham, N., Miles, A., & Leguina, A. (2018). 'The ghosts of class': Space, waste and hope in the ex-industrial north. In A world laid waste?: Responding to the social, cultural and political consequences of globalisation (pp. 43-67) doi:10.4324/9781315276489.
Miles, A., & Leguina, A. (2018). Socio-spatial mobilities and narratives of class identity in Britain. British Journal of Sociology, 69(4), 1063-1095. doi:10.1111/1468-4446.12624.
Leguina, A., Arancibia-Carvajal, S., & Widdop, P. (2017). Musical preferences and technologies: Contemporary material and symbolic distinctions criticized. Journal of Consumer Culture, 17(2), 242-264. doi:10.1177/1469540515586870.
Leguina, A., & Miles, A. (2017). Fields of participation and lifestyle in England: Revealing the regional dimension from a reanalysis of the taking part survey using multiple factor analysis. Cultural Trends, 26(1), 4-17. doi:10.1080/09548963.2017.1274356.
Leguina, A., Widdop, P., & Tampubolon, G. (2016). The global omnivore: Identifying musical taste groups in austria, england, israel and serbia. Sociological Research Online, 21(3) doi:10.5153/sro.4020.
Leguina, A. (2015). Musical distinctions in England – understanding cultural homology and omnivourism through a methods comparison. BMS Bulletin of Sociological Methodology/ Bulletin De Methodologie Sociologique, 126(1), 28-45. doi:10.1177/0759106315572563.