Loughborough was my top choice as the Architectural Engineering course combined both engineering and architectural design. Other universities only focused on the engineering aspect of the course without mentioning the design aspect. At Loughborough, I felt that design was a key part as the Part A Tutor specialises in architecture.
I also chose Loughborough for the campus as it is one of the biggest ones I have seen in the UK. All lecture and workshop rooms are spacious and comfortable, which is great for inspiring students to learn and improve. There is always something going on around campus and there are various societies and sports groups to join. There are also a numerous green spaces and lounging areas to spend time with your friends.
I love the course content and activities – the lectures are always engaging and motivational. When I wake up in the morning, I'm excited to learn, whether that includes learning a new method of drawing or gaining an understanding of how water flows down the side of a hill. Every part of the course is interesting and the support we get in our lectures is brilliant.
Throughout my first year, I have designed a level on a game to explore shapes and aesthetics, and I have made concrete to then destroy it to see how different proportions of ingredients affect its compressive strength. Our programming coursework has been my favourite so far because it taught me how to code well. Seeing my progress over the first semester has been incredible. I can easily write 50 lines of code, which is unbelievable.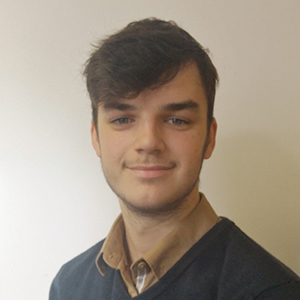 The support I have received from the School and University has been exceptional. While I had to isolate for two weeks in the first semester, the University supplied me with toiletries and food free of charge, which I'm extremely thankful for. I have been attending lectures through online teaching and the lecturers have done an incredible job at making the online lectures engaging.
I am confident that my Architectural Engineering degree from Loughborough will help me secure a graduate job, no matter where I end up going. The degree helps me understand all areas within the construction industry, which definitely widens my career prospects.
My fellow students are the kindest people I have ever met, and I have made connections with many of them that will last for a lifetime. That is why I love being a student at Loughborough. The community here is fantastic and I wouldn't want to change anything about it.
If you are considering this course, I would definitely say to go for. If you like the design aspect of construction but you're also interested in the more technical engineering side of things, this course is ideal for you and your future career.