Sinmi Solanke
Course

Subject area
Once I had decided that I wanted to do Bioengineering, there were only a few universities in the UK that supported the course. Out of all of the choices, Loughborough stood out to me for its sports and science facilities. As well as having state of the art labs, it was also one of the top universities for netball, which is one of my favourite sports.
I knew at school that didn't want to do medicine, but I was very interested in healthcare and also loved maths, physics and problem solving. I wanted to do a course that combined the two fields together and bioengineering seemed like the perfect fit.
I love how diverse my course is. I'm someone who gets bored if I learn the same thing over and over again, but Bioengineering has such a wide range of different modules that you gain knowledge across multiple different fields in such a short space of time.
The facilities at Loughborough are amazing, not just for the course but sports and social activities as well. I personally haven't had any problems with the teaching quality at the university; sure there are times when I haven't understood the way that I've been taught, but the lecturers have always been more than happy to sit down with me and explain it in more detail.
I really enjoyed the Control Engineering module in my second year. The lecturer was one of the best I've had (Dr Kaddour Bouazza-Marouf) and he made the course very enjoyable to learn. It was all very new to me, but I found it really interesting.
I have just finished my placement year and am now heading back to Loughborough. It was such a great experience and I got to work with some amazing people. I worked at a medical device company in Cambridge who focus on the design of autoinjectors. I had a lot of responsibility whilst I was there which I think has set me up well for when I leave university and apply for a graduate job.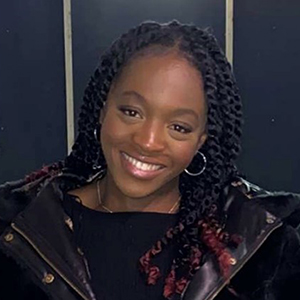 I had a lot of support from the careers network when applying for my placement. They went through practise assessment centres with me and also made me feel very confident about my CV and how it was structured. I think that made a very big difference when it came to interviews for placement.
I hope to work with some form of medical device company, which device that will be I haven't quite decided on, but my placement and my course has given me so many different avenues I could go down so the choices are endless really. Having that year in industry really helps when trying to decide what you want to do once university has finished, so I would recommend to anyone doing this course to consider taking a placement year.
Don't worry too much if you haven't done physics at school, I didn't and I still love the course and get enough support in the things I don't understand. Also, definitely consider doing a placement year, it prepares you so well for the working world and gives you a lot more opportunities once you have finished the course.
The social atmosphere at Loughborough can be great if you know where to go! Just make sure to join as many clubs/societies/sports teams as you can. That's how I ended up having such a fun social life at university.
I played IMS netball in first year and played for AU netball in my second year. I also joined the ACS (afro-Caribbean society), and they were both great ways to meet new people and enjoy what the university has to offer in terms of the social aspect.
There is something about a campus university that makes everything feel very friendly and inclusive. You are always meeting new people because we all have to go to the same place to play sport and study. Even small things like the gym is probably the best one I've ever been to and to be able to have access to those kind of facilities on a daily basis is one of my favourite things about being at the university.