Sarina Patel
Course

Subject area
The most important things I was looking for in a university was both a place that felt like home, and somewhere that would provide exactly the type of support I needed – both in my degree course and in university experience. For me, Loughborough ticked those boxed pretty much as soon as I stepped onto campus.
Being one of the largest campus-based universities in the country, I loved that each student hall felt like a small family where you were always included. There were so many activities on offer that there was always a way to meet new people and make friends.
On campus there is always something to do! There is a great social atmosphere here with hall, department and university-wide events to participate in. You can even take part in RAG or Action events (fundraising and volunteering respectively) as well as join a wide range of societies or sports teams! Even if sports aren't a hobby of yours, don't let the fact that Loughborough is a sports university intimidate you – anybody at any level can take part, have fun, and meet new people!
Mathematics is an amazing course if you enjoy problem solving and analytical thinking! The lecturers are all experts in their fields and are more than happy to help you, and the Mathematics Learning Support Centre is always there to lend extra support if needed. More importantly, the sense of community amongst the students is fantastic as everyone is willing to help each other. If, however, you are not completely sold on Mathematics, the skills that this degree course will equip you with are applicable in many non-mathematical related career paths such as engineering and software development.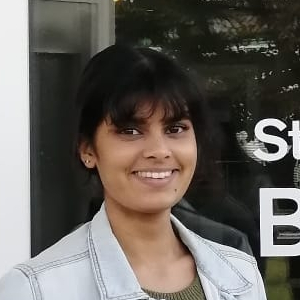 The support from the university has been exceptional. Academically, my personal tutor was always willing to help, and I felt incredibly comfortable approaching her about any issue I had, whether that was regarding my university experience or the course. First year students are also given the opportunity to attend weekly one-hour sessions with your personal tutor and the rest of your tutor group to get extra help with your course – something which aided me massively in my first year when I was still adjusting. On top of that, I regularly visited the MLSC (Mathematics Learning Support Centre) where you can receive one-to-one help from your lecturers. The Careers Network also provided invaluable support when I was searching for a placement and later for a graduate job. I booked a CV review session as well as a mock assessment centre to help prepare me for the application process and to make me feel more comfortable.
I completed my placement year at a pharmaceutical company called GSK, where I worked as a Clinical Statistician. I worked on several projects where my role was to analyse and present clearly the raw data collected during a clinical trial to summarise key features about a drug such as the safety and efficacy of it in patients. I also aided development decisions to ensure clinical trials were well-designed and that reliable and accurate scientific data was obtained. I loved my placement as I had so many opportunities alongside my day-to-day work to give back to the community such as running STEM sessions, volunteering and joining the women's network committee!
I couldn't recommend doing a placement year enough – it's a brilliant opportunity to test what career you might like to pursue once you graduate as well as being the best way to gain transferrable skills in a proper working environment. The biggest change I noticed in myself was my confidence and personal development as throughout the year I pushed myself to take on new projects and experiences.
Because of my experiences during my degree and on placement, I was able to secure a graduate role at Deloitte, one of the "Big 4" accounting firms, as a Data Risk Analyst with the aim to pursue Data Science.