Rachael Shodeinde
Course

Subject area
I liked the fact that Loughborough was a campus university, with one of the best campuses in the UK. I also had friends at Loughborough already who recommended me to apply.
Throughout secondary school, I really enjoyed the sciences. In around year 9 I went onto the National Careers website to look for careers I could do with science subjects and Chemical Engineering caught my eye because at the time Chemistry was my favourite of the sciences. By the time I got to A levels and started doing more research into the course, I soon realised that Chemical Engineering is actually very different from a Chemistry degree, and this was further highlighted by a Chemical Engineering summer school I attended. Despite this, I was still really interested in doing the course due to how diverse the opportunities were career-wise with a degree in Chemical Engineering. I was particularly interested in going into cosmetics or the energy industries at the time.
What I have enjoyed the most about my degree so far is understanding the science behind different processes. I love understanding how things actually work. For example, in my first and second year I did a Thermodynamics module where I learnt about a principle called the 'Carnot cycle' which enabled me to understand how refrigeration works. I thought this was really cool as it's something we all utilise as with many engineering processes.
One of the things I love about the Chemical Engineering course are the resources provided by the lecturers in terms of printed lecture notes to annotate during lectures, so you don't have to worry about printing so many handouts as well as provision of multiple problem sheets on the LEARN platform to help you practice what is being taught in lectures. This has been helpful to my studying for exams. Loughborough also boasts amazing facilities, especially with an upgrade to study areas within the department building and the new state of the art STEMLab building. There are also lots of pre-downloaded software that we use on the course that are available on PCs across the university campus which is great for when you are unable to download software directly to your own PC.
Plant Engineering was one of my favourite modules. It entailed an appreciation of mechanics relevant to Chemical Engineering and other engineering disciplines, i.e., stress, strain, bending and force balances, their relation to the sizing, design, and form of structures/components under load(s) and the selection of materials for strength. I really enjoyed this module as I found the practical application of maths and mechanics really interesting, especially the real-life case studies such as disasters that had occurred as a result of failure to consider certain mechanical principles.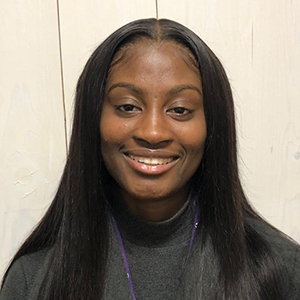 The university's Careers Network is really good and offers a variety of really useful services such as running mock assessment centres partnered with various companies, running multiple careers fairs across the year with companies from a variety of industries and tailored programmes to boost employability for underrepresented groups such as those in the Black/African/Caribbean ethnicity group like myself. On the course there is also a dedicated placement advisor.
I did a placement year between my second and third years of study at PepsiCo International which is a global Food Manufacturing Company. This gave me lots of relevant industry experience that will help me to stand out when making future applications. I was given lots of responsibility and managed multiple projects and workstreams on my own. I was able to make use of some core Chemical Engineering principles taught on the degree, such as understanding of mass and energy balances and heat transfer processes. I was also able to develop new skills such as understanding of how to conduct different types of risk assessments (e.g., general, covid and manual handling), stakeholder management, logistical management, presentational skills, project management and cross-functional collaboration. Furthermore, it was great to have the opportunity to explore a part of the process industry as it has helped me to further understand aspects that I like and may want to explore further in the future, such as project management, and what I would not enjoy doing.
I am not sure exactly what I want to do after university, but roles I would like to explore include process optimisation and project management. There are several modules that help develop knowledge and skills needed for roles like this including individual and group design projects as well as modules such as Instrumentation Control and Process Design.
There's always a lot of different things going on in Loughborough and a lot to get involved with. I really enjoy music, so attend YourSound sessions where musicians come together to jam. I am also part of a faith-based Christian Society called Radical Youth. There is also opportunity within Chemical Engineering and other schools to help with paid student ambassador roles. I have recently become a Placement Peer Mentor and will be helping to coordinate prospective student tours. The homely and modern feel of the campus and the fact that there are a plethora of study spaces and facilities that are all easily accessible. Loughborough is a student town really so it's quite small and friendly and feels quite safe.
My advice for anyone studying Chemical Engineering would be:
Understand exactly what the course entails and it is what you think it is. For example, Chemical Engineering is very different from a Chemistry degree.
Consider whether the degree aligns with your future goals or will give you varying opportunities if you're unsure of exactly what you aspire to do in the future. For example, with a Chemical Engineering degree, you can go into numerous industries including industries, such as banking and finance. Though unrelated to chemical engineering, employers seek engineers due to the skills gained from the course such good problem solving, analytical and research skills.
Research which modules the university offers for each year of study. On the website there will be a detailed list of the compulsory modules and options available along with descriptors for the module. If you can't find it on the website in the detail you require contact someone from the department who will be more than happy to provide more information. This will give a clearer understanding of whether the degree is something you actually will enjoy on the whole before you begin.